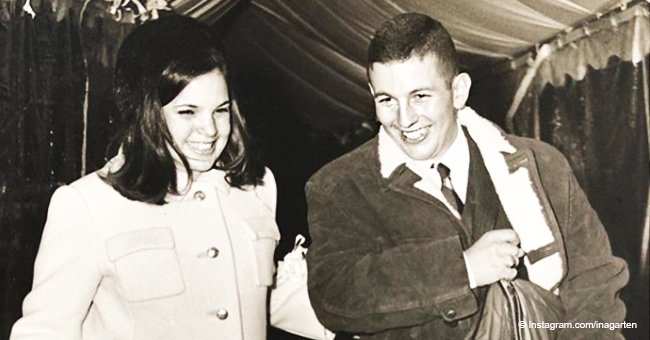 Ina Garten shares her best marriage advice and it's pure love
Culinary superstar Ina Garten shared her tips for a peaceful and lasting relationship.
Ina and her husband Jeffrey Garten, who celebrated their 50th wedding anniversary last December, have kept their marriage strong through distance and fame.
According to TODAY Food, here are the best love advice from the 71-year-old host of the Food Network program "Barefoot Contessa":
1. Try not to request attention from your partner. Give it.
Ina said: "If you take care of somebody and don't worry about what they're gonna take care of you, they will. Rather than demanding attention, by giving attention, you get attention back. It's actually simpler than you think."
2. Cooking is an incredible way to show love.
"I think the best way you can express love by cooking for someone is figure out what they like — not what you like, what they like — and make it for them. And they'll feel really good," she said.
3. Small gestures go a long way.
"Jeffrey doesn't actually cook for me, but he makes coffee every morning, he gets me the newspaper, and I'm so grateful."
4. Connecting when you're far from one another is very important.
"Actually, Jeffrey and I don't always live in the same place, because he's at Yale in New Haven and I'm in East Hampton working on my books," Ina said.
"And one thing we always do is we always connect with each other during the day. And the thing is, even though he's away, he's like this anchor in the middle of my life. Instead of making me feel kind of lost at sea, it's this big anchor in the middle of my life and it gives me enormous freedom, which is wonderful."
5. Trust that your loved one will show up for you.
"And the other thing that I think is really important is that, in a relationship, that each person knows that the other person, in an emergency, is gonna run toward them. And I think that's really important. Whether they need to or not, that you just know they will."
The couple started their romance in 1963 when Ina was visiting her brother at Dartmouth College, where Jeffrey was also a student. She was only 15 at the time.
After they married, Ina left her job as a White House policy advisor and pursued her passion for culinary arts upon Jeffrey's urging.
The pair doesn't have a child, a conscious decision that Ina said she and Jeffrey discussed early in their relationship.
Please fill in your e-mail so we can share with you our top stories!