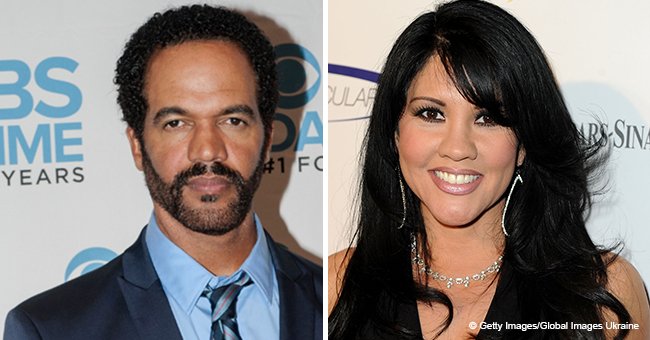 Kristoff St. John's ex-wife reveals his last message to her, says he died of a 'broken heart'

The popular soap opera star was found dead in his home in Los Angeles, and his wife believes he had mental health problems militating against him.
On February 3, Kristin St. John died in his home in Woodland Hills, Los Angeles. After friends discovered his body, they called the police who then tried to revive him, but were unsuccessful.
This news came as a shock to close family relatives and fans. His ex-wife, Mia, had disclosed that the 52-year-old star had shot her a text before he died, which read:
"Understand, you've got to live in the present observe all the good things in your life and others around you."
Kristin also charged his ex-wife to ignore the bitterness and upset and accept the beauty around her. He ended the text with the words, "I believe in you."
Mia has given some insights to Kristin's mental state in his last days. She believes the death of their son, which had terribly shaken him, contributed to his death. Julian committed suicide in 2014 while at a psychiatric facility in Long Beach, California; he was 24 at the time.
She also revealed that Kristin had called her by 11 am and was incoherent and disoriented that he said he saw their son. "Julian is gonna take me for a walk now," he had reportedly said to which Mia had firmly replied, "No you aren't going for a walk right now."
Although she was not too keen when Kristin had said he saw Julian, Mia now says that she takes solace in it as she knew that her son had come to take his father home.
The autopsy is completed, but the coroner is reportedly waiting for a toxicology report. Mia, who believes his mental health is a primary factor in Kristin's death, is determined to change the narrative about how mental illness is handled.
After their son's death, Kristin and Mia started a foundation to give a fight to mental illness. Mia asserted that she will not stop the fight and will do her boys proud.
The soap opera Kristin was famously known for "The Young and The Restless" is set to honor the late actor. They revealed this in a statement. While the show thanked Kristin for playing the character of the "Neil Winters," they disclosed that the soap opera would feature a storyline about Kristin and his character which will begin in late April.
Please fill in your e-mail so we can share with you our top stories!