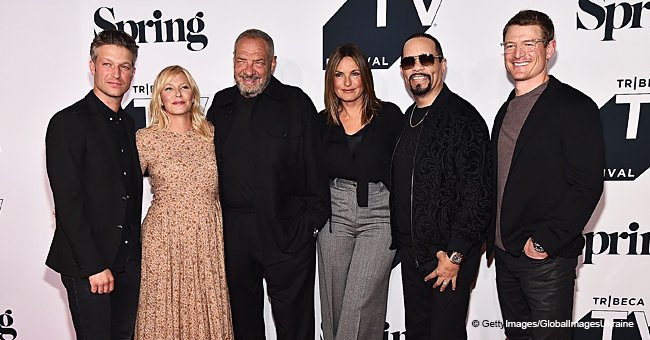 'Hey, Liv!' Benson will discover character from her past in 450th episode of 'Law & Order: SVU'
The TV program, "Law and Order: Special Victims Unit" would be showing an already known face in its 450th episode.
Benson had no choice but to call up Brian a very familiar recurring face in the series for help when they hit a dead end in a case.
The episode Brian Cassidy would be making a come back in is titled- "Facing Demons"; it begins with the suicide of a young man.
The suicide leads the SVU team to initiate an investigation on child molestation. During the investigation, Olivia Benson (Mariska Hargitay) had to get help, making her call Brian Cassidy in to assist in the investigation.
He is one of the most recurring faces in the history of the program.
There is a connection between the title of the episode and the last time Brian made an appearance on the program; which was in season 19- it was titled, "Chasing Demons;" in the episode, Brian was in the middle of a homicide investigation of a doctor who was accused of molesting young boys.
Cassidy was eventually found innocent, but his disposition during the trial of the doctor brought questions to the surface.
He revealed to A.D.A Peter Stone that he had left the Special Victims Unit Team during the first season in 1999, due to the experiences he had from his childhood. A league coach once molested him, Benson knew nothing of this.
Cassidy has made on and off appearances in the TV program; he returned to the show for the season 13 finale. He and Benson even dated during season 14 and 15 and moved in together.
In season 19, he returns as an investigator for the district attorney's office.
The title of this episode suggests that there will be a lot of chaos, a moment to face the biggest fears they may harbor, but it will all lead to a form of rehabilitation.
It would not be the first time a character from the past would be brought back to work with the SVU team.
Please fill in your e-mail so we can share with you our top stories!