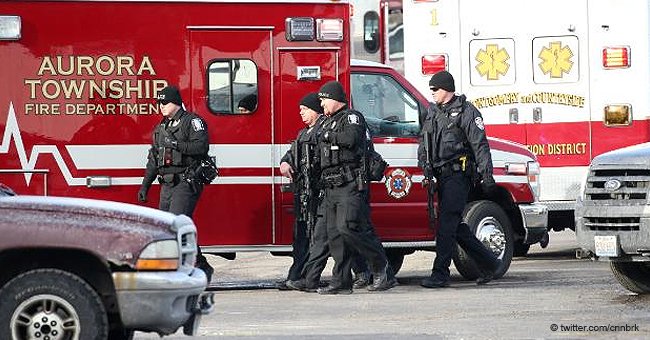 At least 5 people lost their lives after man opened fire inside a warehouse in Illinois
At least five people were killed during a shooting at the Henry Pratt Company in Aurora, Illinois, by an alleged former employee.
The incident took place on Friday. February 15, 2019, and the man responsible for the violent episode was identified as 45-year-old Gary Martin.
The Aurora Police Department was quick to react to several distressed calls regarding an active shooter in the area and later managed to shoot down the suspect during a gunfight.
SHOT UPON ARRIVAL
Police officers arrived at the scene roughly four minutes after being warned about an armed man inside the manufacturing warehouse but were immediately shot at upon entering the building.
According to Aurora Police Chief Kristen Ziman, two of the four officers who broke into the company building were shot and three others were also injured.
Three officers were transported to nearby hospitals by ambulance while two had to be airlifted to trauma centers in the Chicago area. The identity of the fatal victims are yet to be released to the public.
A while later, organized teams of law enforcement agents stormed the building and were able to find Martin, who responded to their presence by firing more rounds.
TRUMP'S WORDS AFTER THE SHOOTING
Ziman revealed that the gunman was killed in the gunfire and the news that the situation was under control was shared by the Aurora Police Department on its Twitter page.
Two of the four officers who broke into the company building were shot and three others were also injured.
Donald Trump was informed of the Illinois shooting and later issued a tweet praising the Aurora police officers for their performance, as well as sending his condolences to the victims' families.
SHOOTINGS ARE BECOMING A COMMON OCCURRENCE
Mayor Richard Irvin claimed that it was a "shame that mass shootings such as this have become commonplace in our country," and he wasn't wrong as there has been an increase in gun violence in the past few years.
Last Thursday, Valentine's Day, marked the 1-year anniversary of the Parkland shooting, where 14 students lost their lives after Nikolas Cruz opened fire at the Marjory Stoneman Douglas High School.
Students, parents and staff held a beautiful and emotional moment of silence in honor of those who perished that day, a day that was supposed to be full of love but, instead, was struck by horror and dread.
Please fill in your e-mail so we can share with you our top stories!