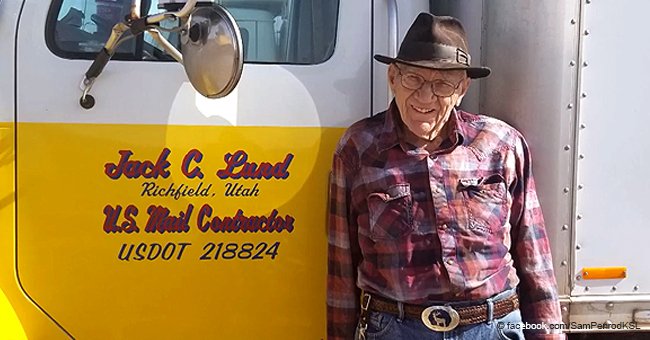 91-year-old mailman finally retires after driving a delivery truck for 69 years

A legendary mailman from Utah named Jack Lund has finally retired from the U.S. Postal Services after a 69-year career.
91-year-old Lund, from Richfield, started working at the post office back in 1949, when he was only 21 years old, and retired with a perfect score.
It has been reported that Lund always took the post office's motto, "neither snow, nor rain..." very seriously, which was why he never failed to deliver any mail.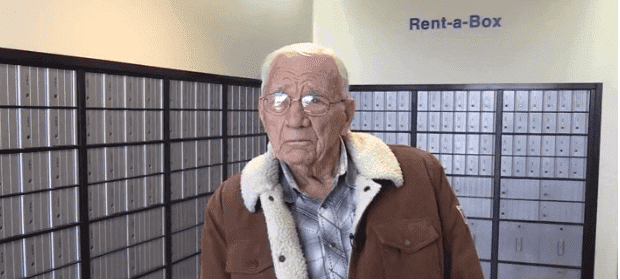 Jack Lund at the Richfield Post Office | Photo: KSL-TV
LUND LOVED HIS JOB
According to Lund, he loved driving the truck from Salt Lake to small rural post offices across Utah, and believes he must have traveled "about three-and-a-half million" miles in the process.
"Nobody has ever accused me of being smart, and I didn't know you had to quit when you are 65, and I have enjoyed driving the truck, so it is what I wanted to do all my life."
Jack Lund, KSL-TV, February 14, 2019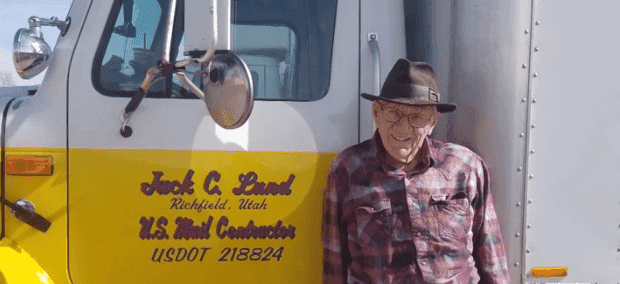 Jack Lund posing next to his mail truck | Photo: KSL-TV
A FIVE-STAR WORKER
Fellow employees reportedly described him as incredibly reliable and someone who would go to any lengths to make a delivery, despite poor weather or car issues.
Lund shared that, one day, he was traveling to Phoenix when he encountered four feet of snow on the mountain south of Panguitch and a highway patrol officer told him he couldn't go any further.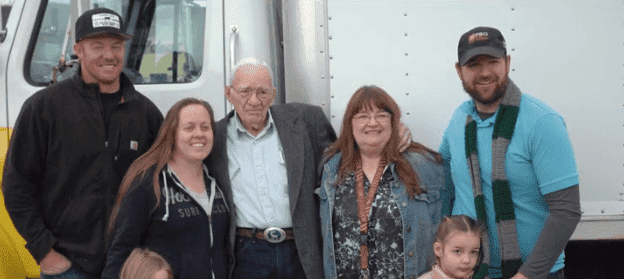 Jack Lund posing with family members | Photo: KSL-TV
Instead of obeying, the determined mailman argued that he was driving a mail truck and the officer couldn't stop him unless it was absolutely impossible to continue.
Lund seemed proud of that story, recalling how he managed to "fool" the highway patrol officer into letting him go. Even though he hasn't made a lot of money delivering mail, he proudly claimed to have earned enough to make a living.
ONE OF A KIND
But although Lund took pride in his job, the same can't be said about other professionals responsible for delivering people's mail. In October 2018, a delivery woman was caught stealing one of the packages that she had just delivered.
The woman, whose name is yet to be revealed, was an Amazon employee and was caught on a surveillance camera dropping off the goods, scanning them and taking off with a package.
It is believed that the box she stole contained a hoverboard and the thief even took her time taking a picture of the two boxes on the porch to serve as proof that she had successfully delivered the products.
Please fill in your e-mail so we can share with you our top stories!