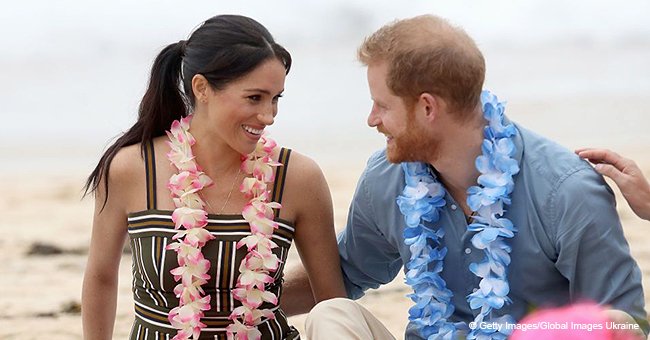 Meghan Markle and Prince Harry's lookalikes pictured choosing names and clothes for future baby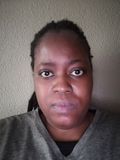 Prince Harry and Duchess Meghan have been tight-lipped about anything to do with the upcoming Royal child. So, in an effort to imagine what the couple is doing for their prenatal preparations, a photographer has captured their lookalikes in mockups.
Celebrity spoof photographer, Alison Jackson, took a number of pictures showing the couple choosing baby names and shopping for baby clothes.
For her latest series, Alison Jackson, 48, found two people who look very similar to Prince Harry and Duchess Meghan. The models took time posing in images that imagined how the real couple might be spending their last months before the birth.
One funny photo showed Harry and Meghan choosing possible baby names. The list has American style names like Chad and Chuck if the child is a boy, however, the name Thomas, which happens to be Meghan's father's name, is crossed out as an option.
For the girl's names, 'Kate' has been crossed off the list with a big 'NO' written next to it. Jackson was possibly mocking the rumors that a "rift" exists between the two Duchesses.
Another image shows fake Harry trying to listen to the baby's heartbeat, and in another one, the actor is seen measuring 'Meghan's' baby bump. The series of photographs also show the prince helping the Duchess to do a number of yoga poses.
Meghan is famously known to be a supporter and a lover of yoga which her mother, Doria Ragland, teaches. In some naughty solo images, Harry is seen having a drink and also eating a greasy burger while holding a book on veganism.
Speaking about her photo series last week, Jackson explained that her images had previously got ten her into trouble. She said: "I'm constantly thinking whether I should or shouldn't. I'm quite careful."
The photographer has also previously imagined a pregnant Duchess Kate and Prince William ahead of Prince George's birth. In the series, fake Kate was seen on a birthing ball with her sister 'Pippa Middleton' joining her by exercising with a hula-hoop.
The photographer has also imagined celebrities and politicians like Kanye West, Kim Kardashian, Barack Obama, Donald Trump, and Boris Johnson. Jackson's new show "Double Fake" will start at the Leicester Square Theatre on March 5.
While appearing on ITV daytime show "This Morning," Jackson revealed that she once got a Prince Harry double arrested. The doppelganger was arrested after the photographer parked a "van of lookalikes" outside of Prince Charles' house.
Please fill in your e-mail so we can share with you our top stories!