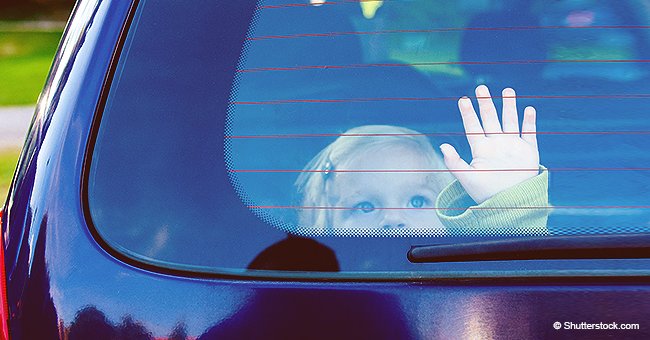 Inmate broke into a locked car with a 1-year-old baby inside and saved his life
In Pasco County, Florida, a group of inmates helped to rescue a one-year-old whose father had accidentally locked her in his car.
On Thursday, February 14, a Florida man made a mistake that put his one-year-old daughter at risk. After strapping her in the car seat, he locked her and his keys inside his Chevrolet Tahoe SUV.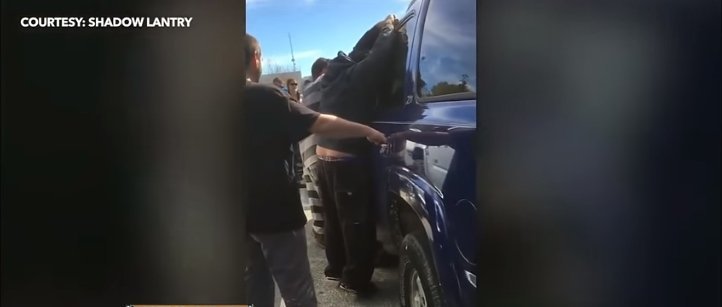 Source: YouTube/ ABC Action News
Unable to get her out himself, he called the Pasco County Sheriff's Office. Luckily, there were deputies near the New Port Rickey courthouse where the man was stuck.
The deputies were with five low-risk inmates repairing meridians just beyond the West Pasco Judicial Center. Instead of the police saving the day, the offenders turned out to be the ones who would make the big rescue.
A statement from the office read:
"Upon arrival, it was 56 degrees outside and the baby was in a car seat and appeared to be comfortable. Several minutes went by as the parents could not enter the SUV successfully."
The parents said they were unable to afford a locksmith. Thankfully, the inmates were able to use a wire coat hanger and reach the unlock button, getting the door open.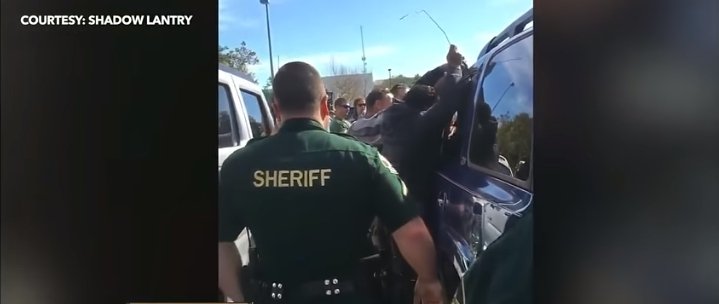 Source: YouTube/ ABC Action News
Chris Nocco spoke on behalf of the Pasco County Sheriff's Office about the men who sprung into action using their special "skill set."
He said:
"Our trustees are people who have made mistakes, we're trying to rehabilitate them to get back into society."
He continued:
"A lot of them, like these individuals, they know they made bad mistakes, bad choices, but they want to do the right thing in life."
They certainly did right by not only saving a life but avoiding a window repair cost for the family who would have otherwise have had to smash the window open.
Still, Nocco jokingly reminded the public:
"No, only when a deputy is around and we give permission can you break into a car."
The child turned out to be just fine afterward. Aside from her momentary danger, the situation was "hilarious" to the family and officers.
Another story of a criminal saving a life occurred while the man was still in handcuffs. Jamal Rutledge, 17, was in the Fort Lauderdale police station when he saw an officer collapse.
That officer was Franklin Foulks and he was having a heart attack. Rutledge took swift action. He kicked down a security door and shouted loudly, hoping to attract the attention of other officers.
They heard his calls and came running. Using a defibrillator, they were able to restart Foulks' heart. An ambulance soon came in to transport him to the Broward Health Medical Centre.
Foulks was able to return to work just weeks later. Rutledge, who was on probation for burglary and criminal mischief, was honored at a ceremony for his life-saving actions.
Meanwhile, a 29-year-old woman in Brazil just made headlines for saving a truck driver when a helicopter hit his vehicle. The public soon saw her as their local superhero.
On February 11, Leiliane Rafael da Silva, a saleswoman, was the first rescuer of Adroaldo Tomanckeves, 52. He was stuck in his truck thanks to a fallen helicopter.
Silva cut off his seat belt then helped pry open the windshield, allowing Tomanckeves to get out. A video of what happened went viral and an illustrator named Angelo France designed a cartoon comparing the woman to the superhero, Wonder Woman.
Please fill in your e-mail so we can share with you our top stories!