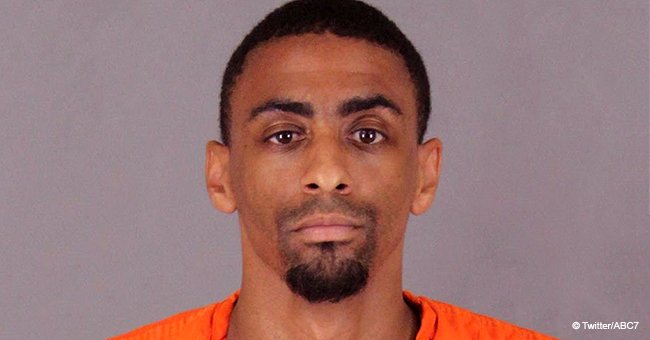 Man accused of causing deadly wildfire in California is sentenced to prison

The man responsible for nearly ten fires in Riverside County, including the Cranston fire that forced the evacuation of thousands of people, was finally sentenced to prison.
Brandon N. McGlover, of Temecula, pleaded guilty to two arson crimes in the San Jacinto Mountains last July. 8 months after starting the fires, McGlover was sentenced to 12 years and four months in state prison.
In addition to admitting that he caused two fires near the Cranston fire station in Hemet, McGlover, 33, also recognized burning several structures. At least five houses and 13,000 acres were burned in the Cranston fire.
By acknowledging his guilt, the prosecution substantially reduced the verdict as he was facing a life sentence. The court has also ordered him to pay a sum to all the victims that could be "hundreds of thousands or millions of dollars".
Judge Kelly L. Hansen noted that many owners affected by the fire expected to attend the court hearing on February 14. However, they had to stay home due to the rains and the threat of mudslides created in part by areas burned after the fire originated by McGlover.
The motive of the crime remains a mystery, which is frustrating for the victims.
Some victims said they suffered depression, anxiety, shock, numbness and even the death of a loved one due to the fire. Janine Munson, for example, had said that her husband suffered a heart attack while driving down the mountain to Hemet and died on August 8.
Police arrested McGlover on July 25, 2018, south of Hemet. The California Highway Patrol indicated that the arrest of the person responsible for the fires was achieved through the collaboration of people who reported seeing a suspicious car in the place where the fire started.
Joseph Camarata, McGlover's defense attorney, offered his heartfelt condolences to all the people affected by these fires. McGlover, on the other hand, rejected an opportunity to take the floor.
The judge noted that among those affected were McGlover's parents, who were present in the courtroom. McGlover's lawyer asked the judge for permission before his client was handcuffed to hug his parents; however, the judge denied the request for security reasons.
Among the celebrities affected by the devastating fires was Gerard Butler, who shared a selfie with the charred remains of his own home. Miley Cyrus also lost her home in the wildfires of California.
Star couple Kim Kardashian and her rapper husband Kanye West did everything in their power to protect their home from the wildfires.
The flames reached the perimeter of Kim's house, which sits at cul-de-sac and borders a field. If their home caught fire, it would have had a devastating effect on the other homes, and the fire would overwhelm the entire neighborhood.
Please fill in your e-mail so we can share with you our top stories!