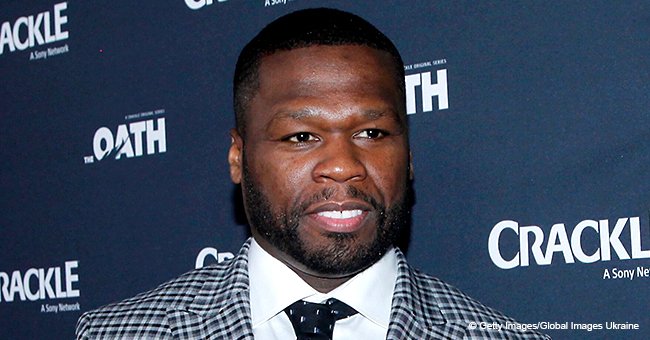 50 Cent fires back at NYPD officer who allegedly gave the order to 'shoot him on sight'

50 Cent is considering taking legal action against an NYPD commander who allegedly made a threat on his life a few months back.
50 Cent is fuming over a cop who allegedly threatened his life.
The rapper learned that back in June, a New York Police Department commander told his officers to "shoot him on sight." The remark was reportedly made ahead of an NYPD-sanctioned match which 50 Cent was scheduled to attend.
The cop in question was identified as Deputy Inspector Emanuel Gonzalez who tried to pass off his remark as a joke. However, the rapper whose real name is Curtis Smith didn't find it funny at all. He went on an Instagram spree slamming the cop for his behavior.
"This is how I wake up this morning, this guy Emanuel is a dirty cop abusing his POWER. The sad part is this man still has a badge and a gun. #NYnotSafe #TheGangstagotabadge"
He went on to say in another post that he wasn't taking the threat lightly and intends to take legal action.
"I take this threat very seriously and im consulting with my legal counsel regarding my options moving forward."
"I am concerned that I was not previously advised of this threat by the NYPD."
He also shared photos of Gonzalez to make sure his followers were aware of the face of the man who seemed to have a problem with him and who was making the city unsafe.
"This is Emanuel Gonzalez commanding officer of the 72percinct. He think he got beef with me, so he sending the Homies to put some work in. NYNOTSAFE #thegangstagotabadge"
He also called out Gonzalez for being an "embarrassment" to the force who should be dealt with. He was grateful, though, for "good people working in Law Enforcement" who reported the incident.
Gonzalez's comment was reported by at least one of the officers present when the remark was made, to the NYPD internal affairs department. The case is now under investigation.
Meanwhile, there is talk that the rift between Gonzales and 50 Cent goes way back. In May, the NYPD investigated the rapper after he made a threat against Gonzales on an Instagram post which has now been deleted.
Roy Richter, president of the NYPD Captains Endowment Association brought this to light when he deemed the rapper's current allegations against Gonzalez as false. Instead, he turned the tables on 50 Cent and reminded him of his May 2018 threat.
"It was 50 Cent who put the safety of the Inspector and his family in jeopardy by publishing a threatening tweet that called for violence last year."
That incident reportedly prompted NYPD, in behalf of Gonzalez, to file a complaint against 50 Cent for aggravated harassment.
It seems that 50 Cent has been figuring in a lot of altercations lately. In December, he went off on his estranged son and said he wouldn't be sad if the young man was hit by a bus. Shortly after, he dragged Wendy Williams after rumors regarding her husband's alleged infidelity emerged.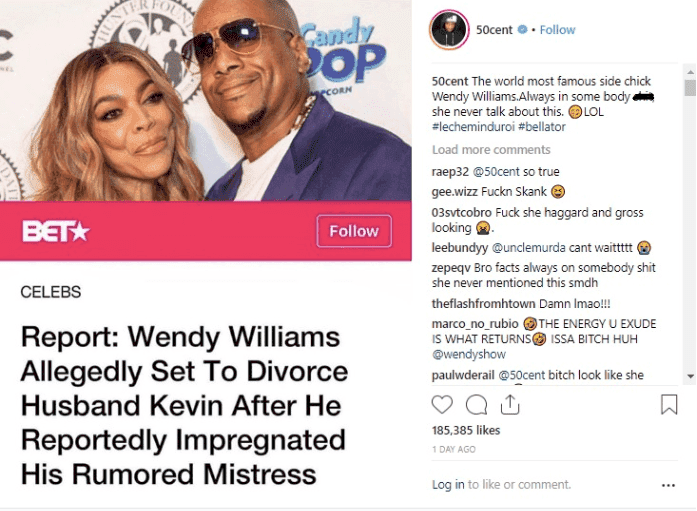 Source: Instagram / 50 Cent
Here's hoping things simmer down for the rapper and that his issues are resolved soon.
Please fill in your e-mail so we can share with you our top stories!