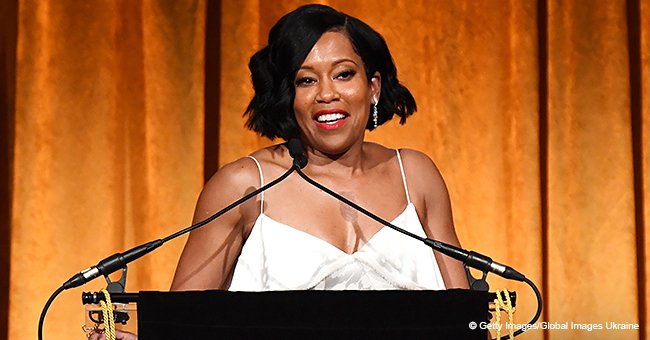 Regina King reveals a woman once predicted that she would run for President
After a random trip to the 99-cent store, Regina King left not only with a bunch of cheap finds but an apparent prophecy that a woman there predicted about her future. According to the woman, Regina would eventually run for office to become the next President of the United States.
While shopping at the 99-cent store, a woman randomly walked up to her with a prediction about her future. According to the Associated Press, King recalled the time she was shocked by the sudden revelation at the store, which she quickly turned down.
"She said, 'You don't know it but you're going to run for president.' And I was like, 'President of a company?' She was like, 'No... of the United States.'"
The 48-year-old, who was kind enough to continue to entertain the woman, quickly turned down this idea saying that she loved her current life way too much for her to ever think about running for what might be the most stressful job in the entire world.
"She said, 'Close your eyes. You are. I see it.' I was like, 'Girl, I appreciate that but no— that's not happening. I like my life too much. I like my family too much. I like my friends too much."
It's not entirely impossible for King to be president one day, as she has a solid fanbase that can back her up. However, she prefers her job as an actress, as she is absolutely stellar at what she does. She is a three-time Emmy award winner for her roles on John Ridley's anthology "American Crime," and Netflix's "Seven Seconds" where she played a grieving mother of a son killed by the police.
Now, Regina is busy promoting her latest movie, "If Beale Street Could Talk," which has already won her some awards at the Golden Globes and the Critics' Choice Awards. She also bagged her first ever nomination for the Best Supporting Actress award at the Academy Awards, which puts her up against Emma Stone, Rachel Weisz, Amy Adams, and Marina de Tavira.
With her plate full with all the Hollywood projects and events she has to attend to, running to be the next President of the United States might be a little bit far fetched for Regina at the moment. However, with her popularity and sphere of influence, it could be a possible career shift for her in the future.
Please fill in your e-mail so we can share with you our top stories!