Danny Glover Found Love Again in Brazilian Wife After Divorcing His Partner of 24 Years
Danny Glover and his first wife, Asake Bomani seemed to have everything going for them, and then they didn't. The actor has since found love again in the arms of his Brazilian wife who he always raves about.
Glover's Facebook page boasts several photos of and glowing tributes to his wife, Eliane Cavalleiro.
It would appear their marriage could not survive the pressures of Hollywood.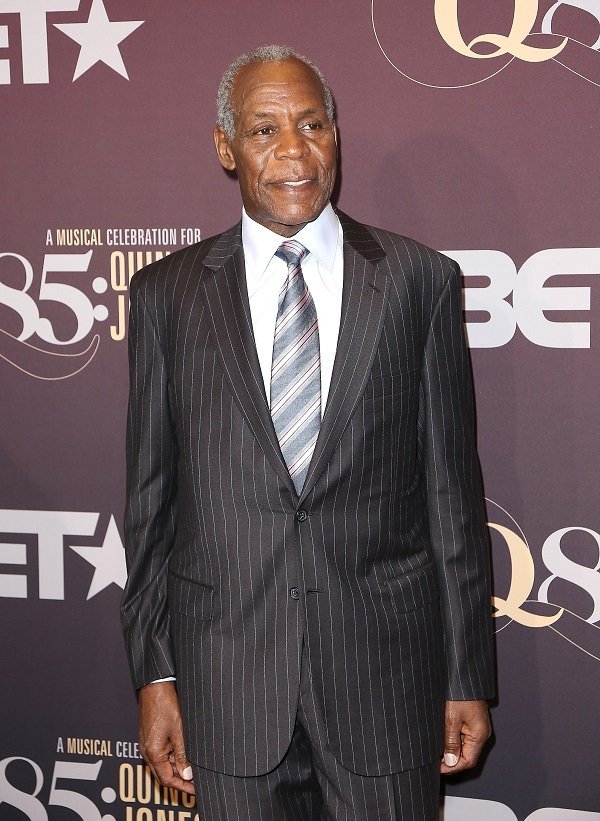 Shout-out to his wife
In a loved-up image of the pair from 2017, the actor gave a shout-out to Cavalleiro, who he revealed would be teaching at Stanford University.
"Sending love to my wife Eliane Cavalleiro who has been working hard to prepare for her new teaching job at Stanford University!! Her course on 'Race and Gender Inequality in Latin America' in their Center for Latin American Studies dept starts today. Hope it goes great!"
I'm so happy to be a part of your holiday season this year with my Hallmark Hall of Fame movie #TheChristmasTrain and I hope you enjoy watching it. Happy holidays everyone! pic.twitter.com/LnqKfm69Od

— Danny Glover (@mrdannyglover) November 26, 2017
Cavalleiro and the "Proud Mary" actor also stepped out together in September 2018 to celebrate with Quincy Jones. The couple posed for photos with the celebrant, media mogul Oprah Winfrey, and a couple of other friends.
"BLACK IS POWER!" Glover captioned the post.
Glover and Cavalleiro's love story
Whenever Glover appears on a red carpet event, you can be sure to find Cavalleiro, who reportedly has a Ph.D. in education under her belt.
The lovebirds met at the World Social Forum in Porto Alegre, Brazil, in 2003. They tied the knot in 2009 when Glover was 63 and Cavalleiro was 43. The Brazilian beauty came into the marriage with two grown sons from her previous marriage.
Before Cavalleiro, Glover was married for 24 years to Asake Bomani, a jazz singer. Many remember the actor from memorable movies like "The Color Purple" in 1985 and "Lethal Weapon" in 1987, but most folks are not privy to the love tale that has a lot to do with where he is today.
After overcoming a childhood marked by epilepsy and dyslexia, Glover managed to finish high school and enroll at San Francisco University (SFU) where he met Bomani.
Glover's previous relationship
He reportedly once spoke about their early romance and his infatuation with Bomani:
"I've always been infatuated with Asake. She has a strong sense of morality, coupled with a strong sense of herself."
One year after their 1975 marriage, Glover and his ex-wife welcomed their only child, daughter Mandisa.
After their daughter's birth, Glover left his city administration job, with Bomani's support, and joined the Black Actors' Workshop of the American Conservatory Theatre.
It would appear their marriage could not survive the pressures of Hollywood because, by 1999, Glover and Bomani were divorced. The "Predator 2" star, however, revealed in 2007 that their split was amicable and they remained good friends.
At the time, Glover said:
"I was with my wife [Asake Bomani] for 27 years. I have a very good friendship with her because we're still parents and grandparents. I don't have a big sign that says, 'I'm single, here I am!'"