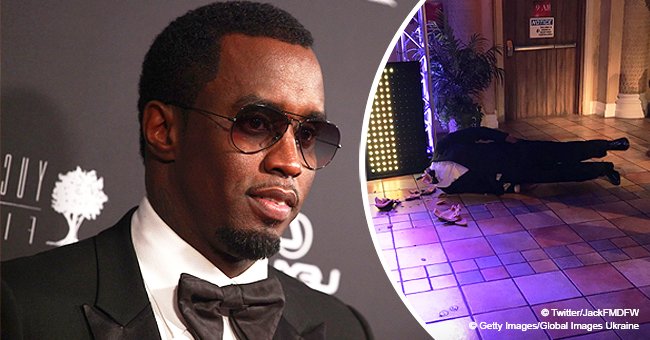 Sean 'Diddy' Combs wax figure at Madame Tussauds was toppled over and decapitated by a vandal
Sean 'Diddy' Combs wax effigy at Madame Tussaud's in New York was decapitated by a delinquent who then fled the scene.
Sean 'Diddy' Combs may have his detractors, but someone definitely went too far and decapitated the rapper - in effigy.
On February 16, 2019, a man walked into Madame Tussauds Wax Museum in New York City and toppled the wax figure, then crushed 'Diddy's head.
"OFF WITH HIS HEAD!"
The NYPD reported that a man had entered Madame Tussauds and made his way to the 9th floor where 'Diddy's wax figure was on display.
The man pushed the wax figure over, at which time the head came loose from the body. The man then stomped on the head, yelling invectives, before fleeing the scene.
The "Diddy" figure was unveiled at the Madame Tussauds Wax Museum in New York in December 2009
EXTENSIVE DAMAGE DONE TO WAX "DIDDY"
The damage done to the wax figure will cost at least $300,000 to repair, but Tussauds has assured the media that the damage will be repaired as soon a possible and the figure put back on display.
FIGURE WAS UNVEILED IN 2009
The "Diddy" figure was unveiled at the Madame Tussauds Wax Museum in New York in December 2009, and the rapper attended the ceremony accompanied by family and friends.
MEETING THE STARS AT MADAME TUSSAUDS
The unfortunate incident is a result of Madame Tussauds's policy of permitting visitors to touch the figures and interact with the "celebrities."
Visitors flock to "meet" and take photos with the like of Scarlett Johansson, Johnny Depp, Sofia Vergara, Priyanka Chopra Jonas, Kylie Jenner, Adriana Lima, Anne Hathaway, Jennifer Aniston, and many more.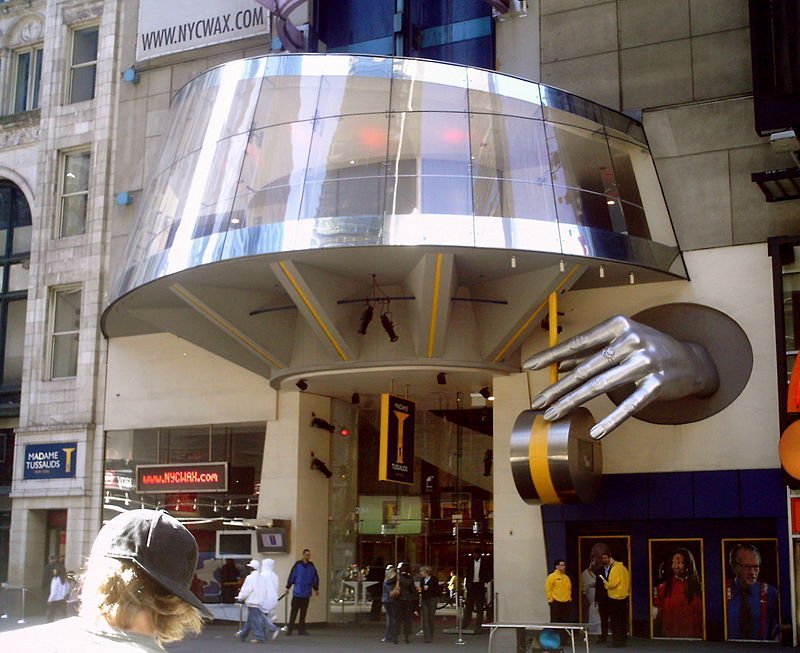 Madam Tussaud's New York/ Source: Wikepedia
WHO WAS "MADAME TUSSAUD"?
Madame Tussaud, born Marie Grosholtz in 1761 in Strasbourg, France, made her first wax sculpture of the philosopher Voltaire at the age of 17.
She became the art teacher to Madame Elizabeth, the sister of King Louis XVI of France.
The French Revolution saw her imprisoned for three months awaiting execution, but was released after the intervention of an influential friend. Madame Tussaud modeled several famous victims of the Terror, and started traveling through Europe with her collection of figures of the famous and the notorious.
In the 1830s, Madame Tussaud acquired premises in London where she settled permanently. The Madame Tussaud chain now incorporates 25 museums throughout Asia, Europe, North America, and Oceania.
In a related story, Sean 'Diddy' Combs posed with his adorable 12-year-old twins as they celebrate Christmas just 6 weeks after Kim Porter's death.
Please fill in your e-mail so we can share with you our top stories!