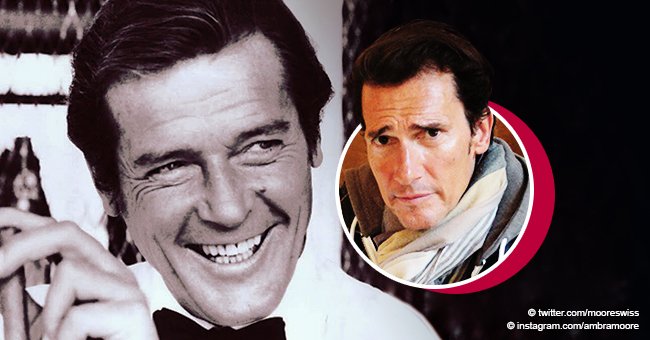 'James Bond' star Roger Moore's son is the spitting image of his father

One of the iconic faces of "James Bond," Sir. Roger Moore has a son, Geoffrey, who looks just like him. Geoffrey Moore is a successful businessman and family man who still attributes his success to his iconic father.
Among the many actors that have played the role of "James Bond " in the over 50 years series is the man Sir. Roger Moore. Roger's first feature in the series came in the early '70s where he played the legendary role in the 1973 sensation, "Live and Let Die."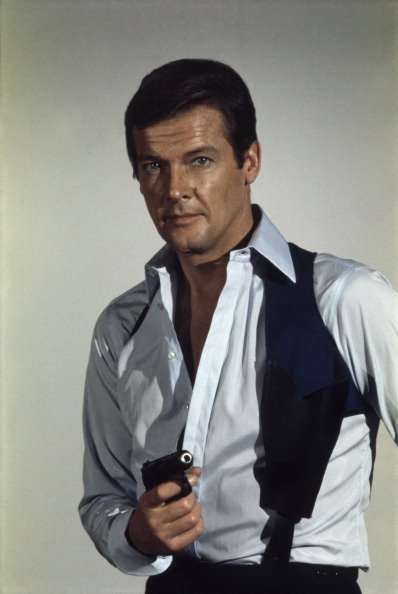 Roger Moore as James Bond from the movie Live and Let Die.| Photo: Getty Images
He gladly jumped at an opportunity to play the role after Sean Connery declared his intention to quit featuring as "James Bond" and he went on to star in 7 Bond films over 13 years.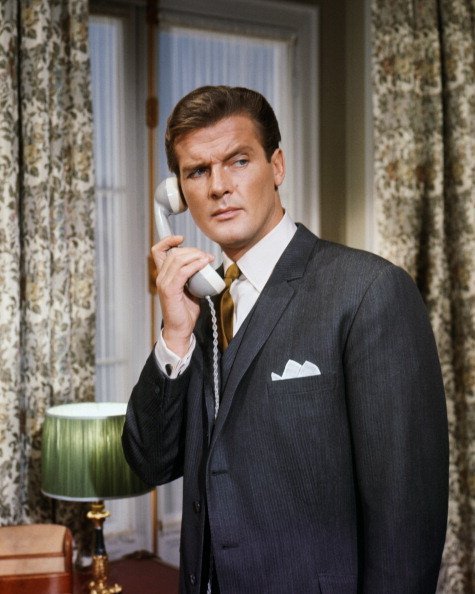 Roger Moore in an episode of the TV series 'The Saint' | Photo: Getty Images
In 2017, Roger passed away leaving behind two sons — Geoffrey and Christian — and one daughter, Deborah. Geoffrey is Roger's second child and first son born to him by his third wife, Luisa Mattioli in 1966. He, during his early days, ventured into acting in a bid to follow his father's footsteps, but after a few showings in a few films, he decided to pursue another dream.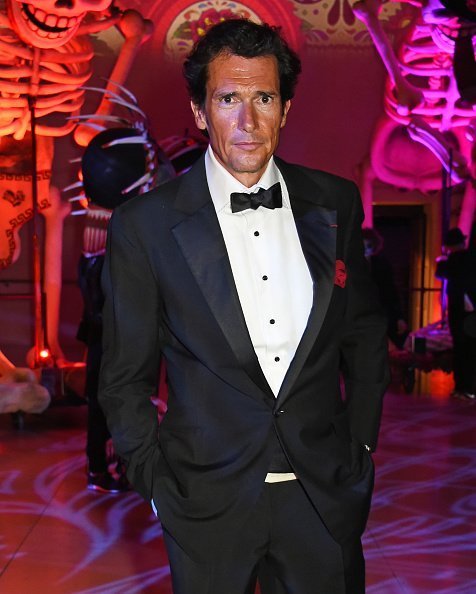 Geoffrey Moore at the World Premiere after party of 'Spectre' in London, England | Photo: Getty Images
Geoffrey opened a restaurant in Mayfair, London in 1993 at the age of 27. His venturing into this business recorded a tremendous amount of success as the popularity of his father attracted people of every class to his restaurant. In a statement to The Guardian in 2002, he said:
"I love catering, and the advantage of having a father who is famous is that people do come out of curiosity."
The now 53-year-old is a family man, happily married to his wife Loulou and their union is fruitful with two daughters — Ambra and Mia. Geoffrey is happy for the life he has lived so far and the achievements he has made in terms of keeping his home and sustaining his business. He also is full of admirations for his iconic father who he is endeavoring to emulate in notability.
On his Twitter handle, @mooreswiss, the film producer uploaded a photo of himself with the caption;
"Retweet and follow @hush_restaurant for a chance to win this Hush menu signed by @sirrogermoore !"
Beholding his face in this mobile upload, there is no doubting the gorgeousness he possesses is in line with that of his father who's elegance and grace together with his expertise guaranteed him a successful stint in Hollywood.
Please fill in your e-mail so we can share with you our top stories!