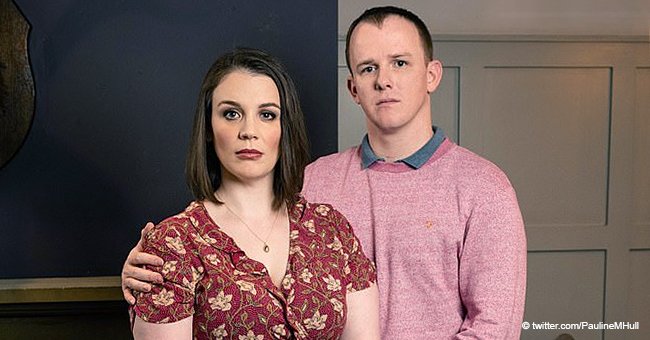 Heartbroken woman loses baby after hospital refuses to perform a c-section, inquest hears
Alison Clark lost her baby only four days after she delivered her. Unfortunately, she later found out that her child would have survived had the hospital followed a correct procedure.
Alison and her husband, Justin Clark, welcomed their son, Sebastian, at Kingston Hospital, who was born with a dangerous brain injury that even kept him from breathing for 26 minutes after birth.
An inquest recently heard that it was the hospital staff's "complacent" behavior that prevented the child from getting the right treatment in time, leading to his tragic death.
Back in March 2017, during the child's delivery, the Clarks requested the hospital staff for an emergency C-section operation. However, the staff reassured them that the process was not necessary.
The inquest at West London Coroner's Court heard that following the delivery, the staff were crying as they patted Alison's shoulder. Still, no one informed her what was wrong with her baby.
Apparently, Sebastian, who was fondly called Sebby, contracted an infection and suffered a brain injury that rendered him unable to breathe, hear, or even see.
"Staff kept putting their hand on me and crying. This confused me as I did not know what was happening. I was in a state of shock the entire time. I was very tired and incredibly worried as staff were crying. I was angry staff were crying and putting their hand on me as I did not know what was going on."
Alison Clark, Daily Mail, January 16, 2019
Distraught, Alison stressed to the inquest that she told the hospital staff several times whether she should have a C-section for the delivery. Each time she was assured that it wasn't "medically necessary."
The inquest also heard that during Alison's delivery, the doctors were also dealing with another emergency, which was given more priority.
The grieving parents further complained that their child was healthy up until the point of labor. However, they believe that several failures in "fetal monitoring, wellbeing, and escalation of care" led to his death.
Previously, a report from England-based childbirth charity, Birthrights, informed that only 26 percent of National Health Service trusts provide C-section to women requesting them.
National Institute for Health and Care Excellence advice trusts to provide women these services after proper discussion and consultation.
Please fill in your e-mail so we can share with you our top stories!