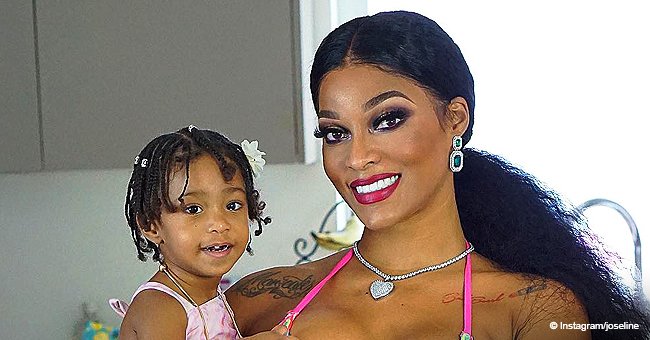 Joseline Hernandez's daughter looks adorable in pink dress and glittery shoes at a tea party

Joseline Hernandez, the self-proclaimed "Puerto Rican Princess," took to Instagram to share a couple of photos of her daughter, Bonnie Bella, ready for a tea party.
In the first image, the two-year-old girl appeared wearing glittery silver shoes and a beautiful pink dress that matched perfectly with her straw hat and her little purse. Bonnie was evidently happy as she was flashing her smile at the camera.
For the caption, Joseline set clear that she was at a tea party with some friends. That was not the only post the proud mother shared about that day, though.
MORE PHOTOS OF THE GIRL
Soon later, she uploaded a slideshow showing her daughter in different poses. The first one portrayed Bonnie sitting and looking up at the camera in the most adorable way. The second and final image was a close-up of the girl, which put her glittery eyeshadow on full display.
In the caption, Joseline wrote, "Da'Bella enjoying her #TeaParty with her friends at school!" As soon as she shared that post, her followers took to the comment section to praise the child.
"She's looking like 'I told you to get that camera out my face Joseline.' Lol sooo cute," wrote one user.
"Awww little Bella, this is how a little girl supposed to dress!! Keep up the good work Joseline," pointed out a second follower.
"You are such a cutie pie. Little girl, those eyes just warm my soul," added another person.
JOSELINE'S OUTFIT FOR THE EVENT
Not only Bonnie wore a pink outfit for the tea party, Joseline did, too. However, she was slammed because of how revealing her outfit was considering that the event took place in a school.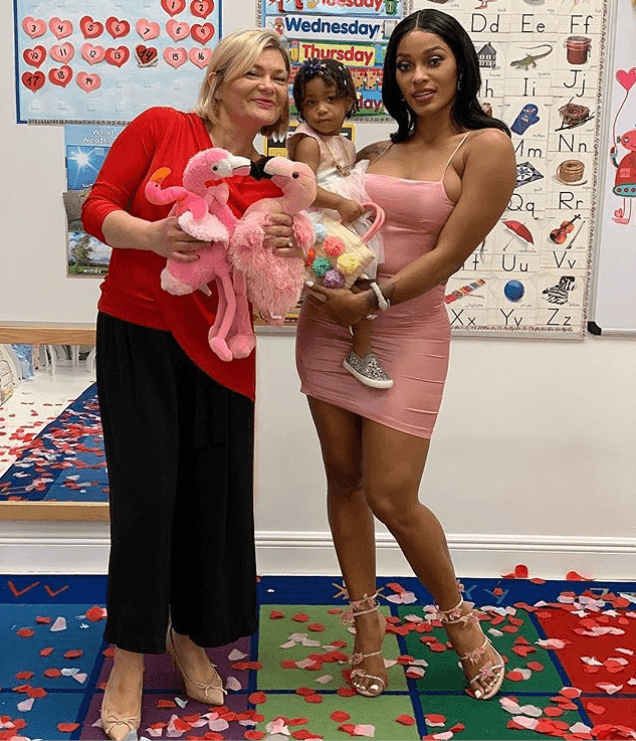 Joseline Hernandez with her daughter and "Bella's favorite girl" in the girl's school | Source: Instagram/Joseline Hernandez
Apart from the photos of her daughter, the TV personality shared images of herself posing in the school. Her followers agreed she took things too far as she put on a tiny body-hugging dress with cutouts on the side and a revealing neckline.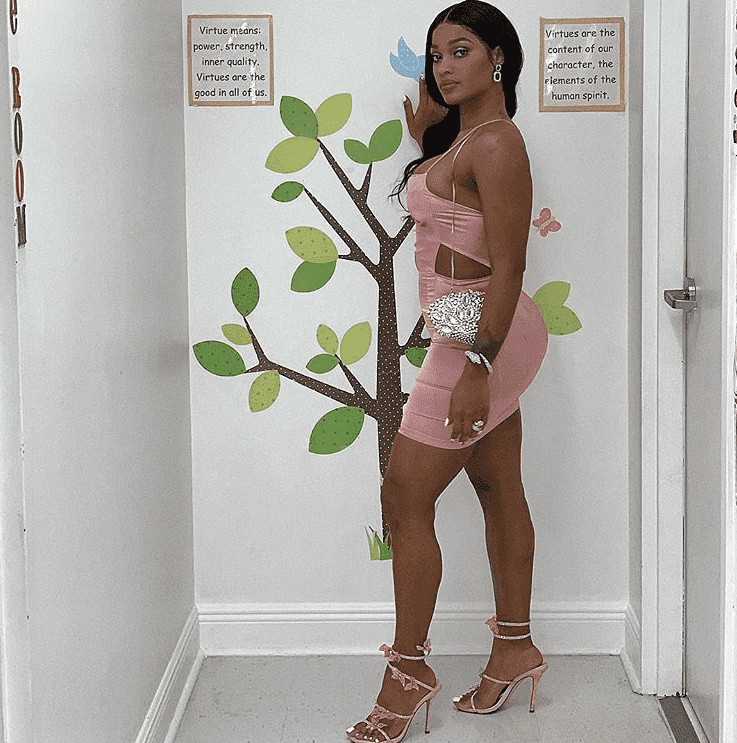 Joseline Hernandez posing alone in her daughter's school | Source: Instagram/Joseline Hernandez
In the comment section, one user pointed out that it was her daughter's day and urged her to put some clothes on "for once" on her life. Another person said that Joseline should learn to dress properly for any occasion.
COMPLAINING ABOUT AN OUTFIT HER DAUGHTER WORE
It is not the first time that Joseline is criticized over a clothing-related topic. In late-January, she uploaded a photo of her daughter wearing pink shoes, yellow pants, a pink tutu, a blue sweater, and a pink beanie hat with pompoms.
While some people considered that it was an interesting outfit, most followers didn't like the style, said that Joseline should dress Bonnie age-appropriately and that the girl looked like an old homeless person.
Please fill in your e-mail so we can share with you our top stories!