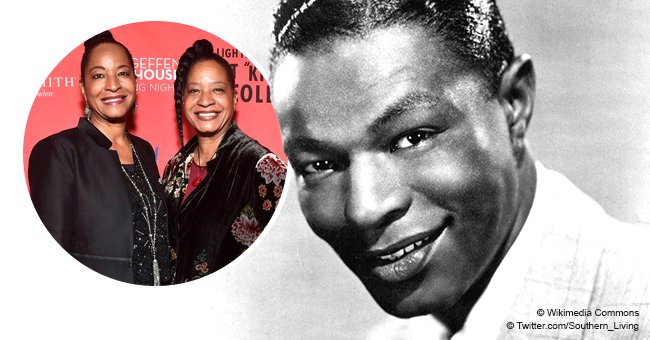 Nat King Cole's twin daughters pose together on his 100th birthday, showing off their resemblance

Timolin and Casey Cole, the twin daughters of Jazz pianist and vocalist Nat King Cole, posed together at The Breakers Palm Beach to celebrate their father's 100th birthday.
In the image, the 57-year-old ladies appeared wearing very elegant outfits while flashing their smiles at the camera. Both of them attended the Nat King Cole Generation Hope event to celebrate the man's 100th's birthday, which would have been on March 17.
Cassey and Timolin are aware that they inherited the responsibility of continuing the legacy their father left behind, especially after their sister, Natalie Cole, passed away on New Year's Eve 2015.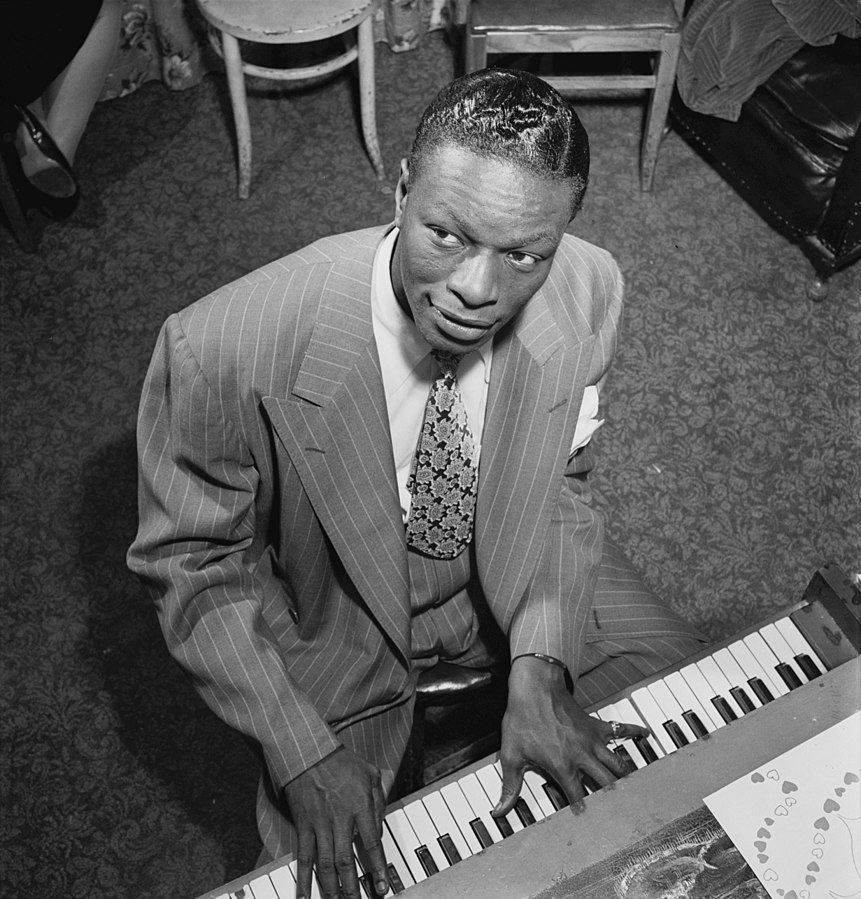 Nat King Cole in New York in June 1947 | Source: Wikimedia Commons
NATALIE'S TRIBUTE TO HER FATHER
Natalie died aged 65 due to complications from ongoing health issues, including hepatitis and drug addiction. In 1992, she paid a touching tribute to her father by singing "with him" on a live show.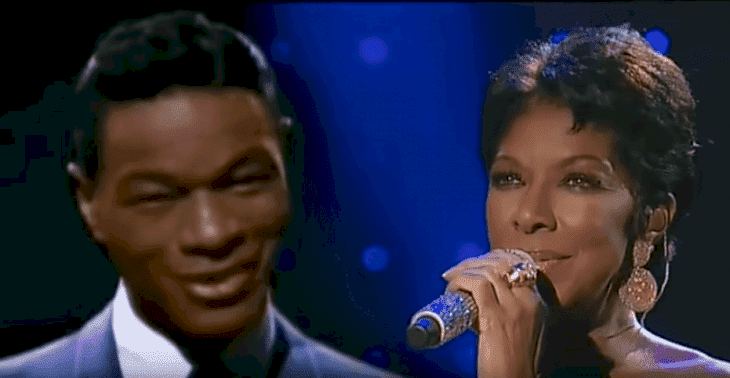 Natalie Cole paying tribute to her late father, Nat King Cole, in a 1992 concert | Source: YouTube/car2929
The lady was wearing a glittering dress used a jewel-encrusted microphone. When the music started, the screens behind Natalie portrayed a video of the man singing to "Unforgettable," a song he released in 1951 for his album with the same name.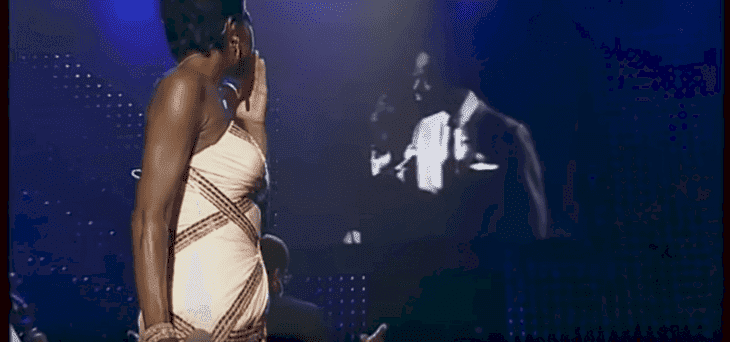 Natalie Cole blowing a kiss to Nat King Cole in a 1992 concert | Source: YouTube/car2929
At the end of the song, Nat King Cole blew a kiss from the screen to where his daughter was standing and vice versa, giving the show the final emotional touch.
THE TWINS ACCEPT THE RESPONSIBILITY OF THEIR FAMILY'S LEGACY
During an interview the twins had with People at the event, Timolin confessed that they assumed the responsibility of honoring and preserving the Cole family legacy and that they were sure their father, mother, and siblings were cheering them.
"They are the angels guiding and encouraging us to continue expanding access to quality music by helping school children with the greatest need and fewest resources," added Timolin.
The pair's father passed away in 1965 at the aged of 45 due to lung cancer. Even though he died young, he is considered one of the most popular and important recording and concert artists in the US history who created almost 700 hits for Capitol Records.
THEIR CONTRIBUTION TO MUSIC
While the twin sisters are not as popular as Nat King Cole, they chose to approach the music in a different way: funding musical instrument instruction, composition, songwriting, and technical expertise in the recording arts.
"We are so proud that he touched the soul with his voice and was a quiet leader in the arts. He always said, 'I may be able to bring harmony among people with my music.' We want to continue that dream in a time when we really need it," pointed out Timolin.
Please fill in your e-mail so we can share with you our top stories!