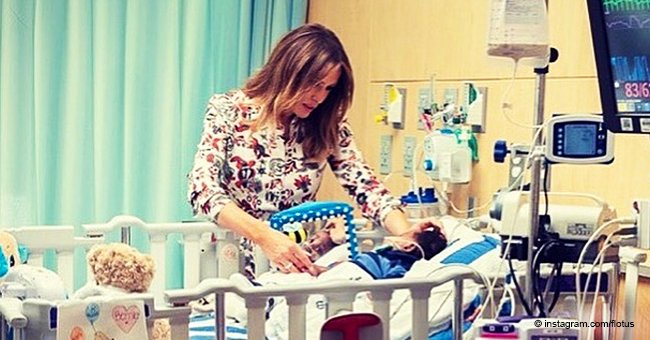 Melania Trump just shared new photos from a children's hospital giving high fives to sick kids
Melania Trump's visit to the Nicklaus Children Hospital was met with goodwill as she emphasized on Children's health and wellbeing.
"Nicklaus Children's Hospital" Miami, Florida, on Monday hosted the First Lady, Melania Trump. Melania arrived at the hospital in a motorcade that brought her from Mar-a-Lago.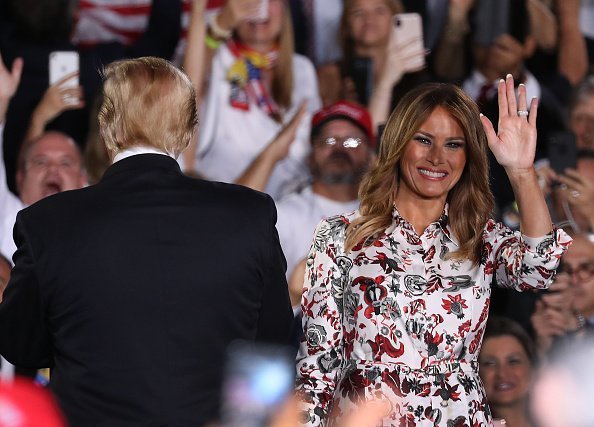 First Lady Melania Trump at a rally at Florida International University in Venezuela. | Photo: Getty Images
The hospital's "Healing Garden" was to be unveiled that day, as well as the naming of its new cardiac intensive care floor, and Melania was there to grace the occasion.
This was Melania's second visit to the hospital as she was there in 2017 when she asked about ways she could be involved in the hospital, stating that children's wellbeing is important to her. Thus, her being there was a fulfillment of her promise.
Melania, through a press release by the White House, stressed on the link between contemporary medicine and meditation. She added that the hospital's Healing Garden exemplifies that children's health should be nurtured emotionally, physically, and spiritually.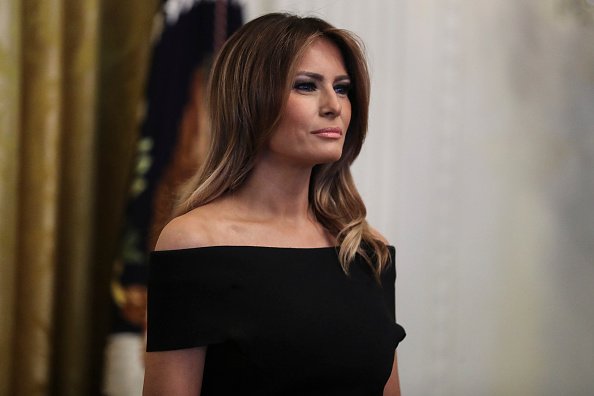 Melania Trump at a Hanukkah reception in Washington, DC. | Photo: Getty Images
The "Nicklaus Teaching Hospital" is known to house the largest teaching program in Pediatrics in the Miami region, and despite this fact, Melania's visit was kept quiet by the White House.
The visit was also used as a means to strengthen Melania's commitment to supporting sick children as they fight diseases, and it is also part of her "Be Best" initiative.
Melania went on Instagram and shared a photo of herself high-fiving one of the sick children, writing
"Met strong and brave patients at @Nicklaus4kids on Monday. Wishing them a speedy recovery and a joyful life. Thanks, @Jackklaus and Barbara, doctors, nurses, and caregivers for saving lives."
Melania also took part in the release of a butterfly along with one of the patients and his twin, and Barbara Nicklaus.
Later that day, Melania joined her husband, President Trump, at the Florida International University, where he was to deliver a speech on International relations with Venezuela and Colombia.
Delivering a speech before she introduced President Trump, Melania told the audience that she understood what it meant to live without freedom having grown up in a socialist country, and assured the Venezuelan-Americans that their people would soon have their freedom back.
The hospital visit and speech were part of the three-day President's Day weekend vacation that President Trump took with Melania. They had arrived the weekend preceding Monday, and President Trump spent most of his time golfing at a golf club he owns, while attending meetings in between.
Please fill in your e-mail so we can share with you our top stories!