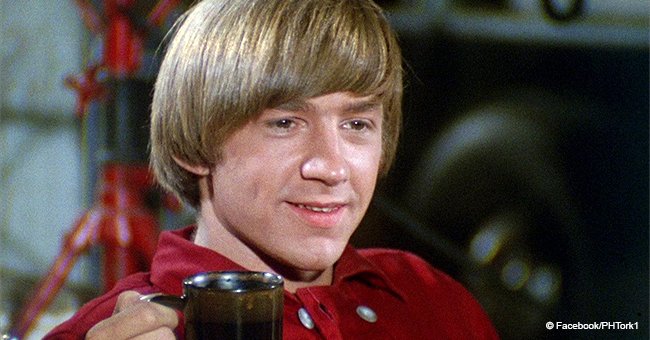 Death of Peter Tork: Details about the Late Star's Children after 4 Marriages

The legendary member of The Monkeys, Peter Tork passed away aged 77 after a lifetime of "laughter and enjoyment to millions."
On February 21, Peter's family announced his death on his official Facebook page. The folk and blues musician became a sensation in the 1960s as a member of The Monkees.
The wisecracking group made for television briefly outsold even The Beatles, and in comparison, Peter was to The Monkeys, what Ringo Star was to The Beatles.
"With beyond-heavy and broken hearts," Peter's family wrote on Facebook:
The multitalented musician mostly played keyboard and bass for the group, but also sang the lead on tracks like "Long Title: Do I Have to Do This All Over Again," which got written for the group's 1968 film.
Even though The Monkeys only ran for two seasons, they received an Emmy Award for outstanding comedy in addition to the "Monkeemania" which followed.
The term came about when record sales, world tours and a whole bunch of merchandising followed the high of their comedy success.
It was much like mania indeed as their record sales soared to over 35 million albums in 1967, "twice as many as the Beatles and Rolling Stones combined."
On Thursday Peter's family posted a statement on his official Facebook page and shared that the musician died after a ten year long battle with cancer. Peter had adenoid cystic carcinoma, a rare cancer of the salivary glands.
In the statement, they also paid tribute to Peter as a "friend, father, husband, grandfather, philosopher, goofball, entertainer."
Peter first received the diagnosis in 2009. He started developing symptoms of a husky voice and dry throat among other symptoms late 2008.
The doctors told him he had to be operated on immediately, and a week after the diagnosis in March 2009. Surgeons removed a plum-sized growth from the lower portion of Peter's tongue in what would turn out to be a six-hour operation at the Sloan-Kettering Memorial Cancer Center in New York.
The much-loved performer got married four times and has three beautiful children. With his first wife, Jody Babb, Peter had no kids. But from his marriage to his second wife, he got blessed with a daughter named Hallie, born in January 1970.
Barbara Iannoli was Peter's third wife with whom he had a son named Ivan born in December 1975. Peter's fourth marriage was to Pamela Grapes, but the couple had no children either.
It was during a relationship with Tammy Sestak that Peter's second daughter and third child, Erica June came into this world many years later in 1997.
Although Peter was a public figure, his children had kept out of the spotlight for the most part, as Tork's son Ivan currently lectures and is also an artist living in California.
Please fill in your e-mail so we can share with you our top stories!