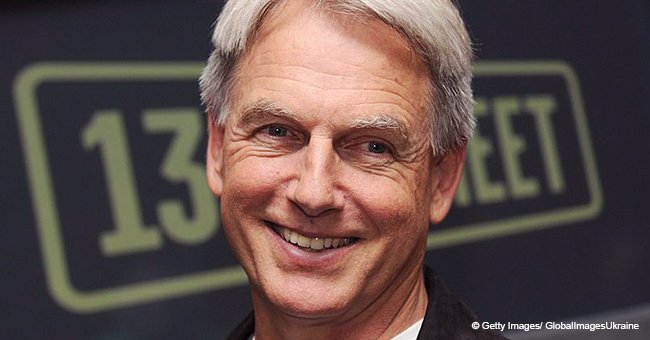 Mark Harmon Answers Questions about the Possibility of Him Leaving NCIS and the Show Ending

The actor talked about his commitment to a show he has been part of for 16 years, and he assured that as long as the writers keep up the good work he is not going anywhere.
When news broke in November about 67-year-old Mark Harmon working on developing a new CBS crime drama, fans feared it meant the beloved star was leaving NCIS as most fan favorite and original members of the cast have.
But in a recent talk with People, Harmon addressed the subject of his permanence in the police procedural series that has given him the biggest audience of his career, and fans can be relieved, for he is there to stay.
"I've always thought if there's ever a time where the writers are walking into the room and going 'I don't know what to do,' then I think we all have to look at each other and call it a day. But we're not there yet."
-Mark Harmon, People, February 21, 2019.
Harmon acknowledged the fact that the show, on which he plays the part of agent Leroy Jethro Gibbs, is still relevant today, and the ratings speak for themselves, as NCIS is the highest-rated drama series on network TV nowadays.
"We're doing better ratings this year than last, which for a show of this age is sort of remarkable," he proudly said. Currently on its 16th season, the series appeals to 12 million viewers every week.
Harmon has put his faith and dedication to this show since its beginning, even if the first six seasons didn't have the expected success. He stood up by it and it eventually paid off.
"I've been around long enough to know what this is. That commitment is part of what I signed up for; I know when this show ends that's it — there won't be anything else like this for me," he shared.
"Nothing goes on forever, but you've got to respect what this show is doing, 16 years in, and how it's doing it, and the people who are there punching in every morning and building what this is," the actor recognized.
"There's a tremendous about of pride there, so I see no reason to leave," Harmon stressed.
Although to a younger audience Mark Harmon is mainly associated with NCIS, he has been in the business for at least 40 years, and he has his work ethic to thank for.
"I come from working stock, and I'm proud of that. You have to get up every day and just try hard. That's what I still wake up willing to do: try my hardest," he said.
For him, it is all about the craft, and fame and looks are secondary, even though he was once named the "second-ever sexiest man alive," something that apparently hasn't gone to his head.
"Oh, it isn't that I hate it, really. It's just that I'm not about to take it seriously. And let's just say I think maybe a few too many people have," he said about the title.
Despite admitting that luck played a role in him becoming a high profile star, Harmon believes that any aspiring actor has to be prepared for when the opportunities come and not leave it all to chance.
Please fill in your e-mail so we can share with you our top stories!