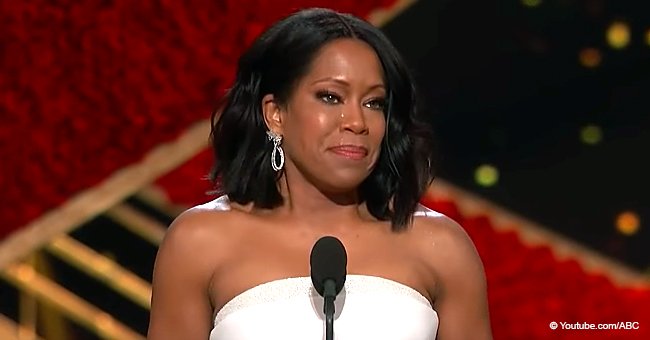 Regina King Breaks down in Tears as She Thanks Mom While Accepting Best Supporting Actress Oscar
Award-winning actress Regina King couldn't hold the tears back while thanking her mother during her acceptance speech at the 91st Academy Awards.
The 48-year-old actress was one of the people who took an Oscar home after the ceremony, held on February 24 at the Dolby Theatre in Los Angeles, California. She won Best Supporting Actress thanks to her impressive role in "If Beale Street Could Talk."
As soon as Regina got on stage, she paid tribute to James Baldwin – the writer of the book the movie was based – and Barry Jenkins, the director of the film.
THANKING THE DIRECTOR, THE BOOK AUTHOR, AND HER MOTHER
She admitted that accepting an award representing "one of the greatest artists of our time" was surreal. Regina added that Baldwin "birthed" the story but Barry "nurtured" it, so it was appropriate for her to win the award because she was an example of "when support and love is poured into someone."
Things got a bit more emotional when Regina started talking about her mother, Gloria King, who watched everything from the audience. The actress thanked Gloria for teaching her that God "always has been leaning in my direction."
Regina also made sure to acknowledge her fellow actresses nominated for the award, saying that having her name said with hers (Emma Stone, Rachel Weisz, Marina de Tavira, and Amy Adams) was an honor.
GETTING ANOTHER AWARD
It has been a wonderful year for Regina so far as she won her first-ever Golden Globe award for Best Performance in a Supporting Role, too. That night, her speech was more than inspirational as she admitted to having a big microphone to speak to everyone and even made a vow.
"I'm going to use my platform right now to say, in the next two years, everything that I produce — I'm making a vow, and it's going to be tough — to make sure that everything that I produce is 50 percent women," stated the actress.
RUNNING FOR PRESIDENT?
Regina recently made headlines again but for a completely different topic. She revealed that, while shopping at a 99-cent store, a woman randomly walked up to her with a prediction about her future.
"She said, 'You don't know it, but you're going to run for president.' And I was like, 'President of a company?' She was like, 'No... of the United States,'" reported the Associated Press.
The 48-year-old was kind enough to continue to entertain the woman but quickly turned down her prediction saying that she liked her current life way too much to even think about running for what might be the most exhausting and stressful job in the world.
Please fill in your e-mail so we can share with you our top stories!