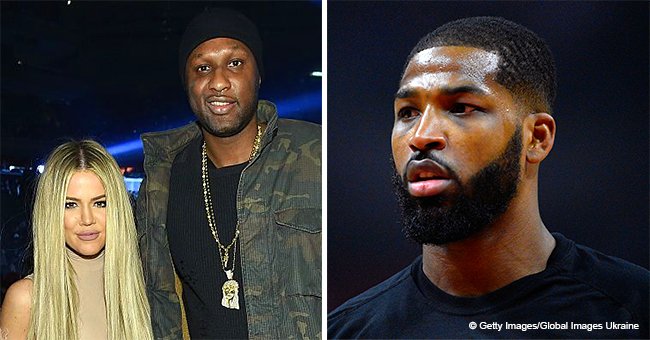 People: Lamar Odom Reportedly Hates That Ex Wife Khloé Has Been 'Hurt' Again, 'Wants to Reach Out'

Lamar Odom expressed his concern for Khloe Kardashian after her boyfriend, Tristan Thompson, allegedly cheated on her with Kylie's best friend.
After hearing the news about Tristan cheating on Khloe with Jordyn Woods, Lamar reportedly hates that she is hurting again and has been planning to reach out to her.
Lamar Odom has always had a soft spot for his ex-wife, and this time is no different. Sources have told People that through the years, Lamar has always cared for Khloe, and still loves her until today.
"Lamar has always cared about Khloé, he still has love for her and he hates that she's been hurt again. He has a lot of regret over how he acted in their marriage. And he feels awful that she is going through more pain. He wants to reach out to her and give her his love and support."
It was only last week when news started circulating of Jordyn Woods cozying up with Tristan Thompson at a house party in LA. While Jordyn has been close to the Kardashian-Jenner clan for years, it seems she was ready to put this on the line as she was caught making out with the basketball superstar.
This new cheating scandal didn't sit too well with the Kardashians, and Khloe allegedly broke up with Tristan right away. It's not just the Kardashians who expressed their anger towards the issue, as even Lamar Odom had something to say about it.
Back in June, Lamar Odom already expressed his concern over Khloe's relationship with the Cleveland Cavalier. During last year's NBA Finals, Lamar and his ex-brother-in-law Robert Kardashian had a good laugh over the Golden State Warriors' sweep over the Cleveland Cavaliers.
The source also shared that one of the reasons as to why the retired NBA player was extremely delighted with Tristan's game 1 foul that cost him his appearance in game 2, and the Cavaliers' losing streak was because he still cared deeply for his ex-wife. According to the same source,
"Lamar is still hurt over how things ended with Khloe and he still loves her and misses her a lot. He likes staying in touch with Rob because it helps make him feel connected to Khloe and the family. And Lamar was loving watching Khloe's man, Tristan, struggle and lose in the finals. Lamar felt Tristan was not doing enough for his team and Rob agreed."
Although Lamar and Khloe's marriage didn't work out, the two have remained amicable, with Khloe even staying by his side during his stint at the hospital. Now that it's her having a hard time, it'd only be fair for Lamar to comfort her and ease her pain.
Please fill in your e-mail so we can share with you our top stories!