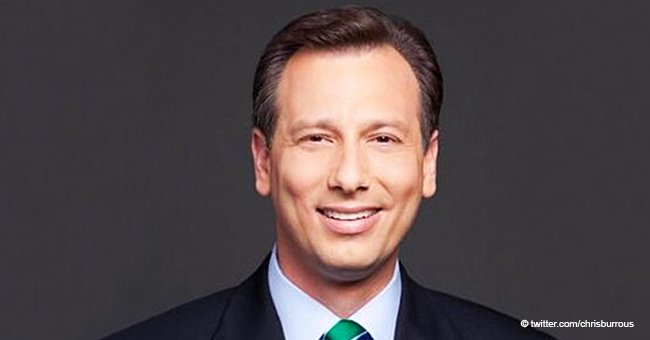 Autopsy Finds the Cause of Death of a Prominent LA News Presenter
The Los Angeles County coroner determined the reason why the popular television news anchor, Chris Burrous died in late December 2018.
On December 27, a man with Chris at the time called 911 from the Days Inn Hotel in Glendale, because Chris had "passed out and was possibly not breathing." The man administered CPR until paramedics arrived an took him to the hospital where he got pronounced dead shortly after.
An investigation into Chris' death concluded it to be an accidental methamphetamine overdose exasperated by pre-existing heart disease, according to a recent statement from the Los Angeles Medical Examiner-Coroner's Office.
The medical examiner also noted that Chris engaged in "various sexual activities with his companion" when he inserted a meth "rock" into his rectum. He also wore a mask with a form of amyl nitrate commonly referred to as "poppers."
The 43-year-old anchor joined KTLA in 2011 after 14 years of gaining experience as reporter and anchor at other news stations nationwide. Because of Chris, the Morning News segment extended to seven days a week. More recently he helped cover the devastating wildfires as well as the tragic mass shooting in Thousand Oaks at the Borderline Bar & Grill.
KTLA News Director Jason Ball and Don Corsini, President and General manager, issued a joint statement and said:
"Our thoughts and prayers go out to the Burrous family. Chris loved sharing the stories of Southern California and connecting with our viewers. He will be remembered as a great journalist and a wonderful friend to many. He brought a kindness to his work and will be deeply missed by the entire KTLA family."
The late Los Angeles news anchor's funeral got held on January 11, also his birthday on which he would have turned 44 years old. Chris is survived by his 9-year old daughter Isabella and his wife, Mai.
On December 12 another news channel lost a presenter to death. Jessica Starr, the 35-year-old meteorologist for Fox 2 Detroit committed suicide. From Novi, Michigan, Jessica had spent time at home recovering after she received Lasic eye surgery. According to the medical examiner's report, the mother of two died of hanging.
In Jessica's last tweet she spoke of having gone through a difficult time the day before:
The morning after Jessica's death, anchor Amy Andrews shared the tragic news on Twitter:
The former weather anchor leaves behind 5-year-old Noah, three-year-old daughter Riley and her husband, Dan.
The last year had seen news stations and talk shows headline frequently. And for the "Today" show it was no different as disgraced Matt Lauer make headlines once more.
The ousted 60-year-old got accused of sexual misconduct from fellow employees a year ago and reportedly "not doing well."
Please fill in your e-mail so we can share with you our top stories!