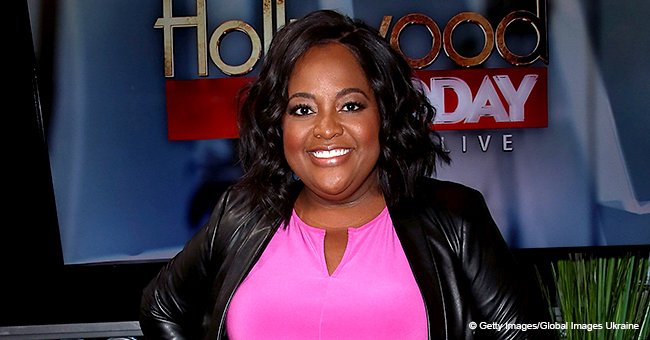 Sherri Shepherd Shows off Her Slimmed-down Body after 30-Pound Weight Loss

Actress and author Sherri Shepherd, best known for "Precious" and "The View," took to Instagram to share the progress she has achieved in her weight-loss journey.
The slideshow that Shepherd uploaded portrayed several pictures of her comparing her preview and current looks with different clothes on and some others showing her stomach.
One of the most striking aspects of the post was the caption, wherein the actress admitted that it was the first time she shared how her body looks with "no clothes on," but that she did it to show her progress in only 10 months.
DETAILS IN THE CAPTION
The "before" photos were taken in April 2018 when she thinks she was 189 pounds. Now, she is between 159 and 161 pounds. Apart from that, she shared that her waistline was 47" and it is now 35", but that she wanted to get it to 29" or 27".
"[I] just want to encourage you to take one step towards your health... then another... then another... small changes everyday (more water... more sleep... exercise... meditation... prayer... forgiveness... less sugar... less carbs...) yield big #results in one year," pointed out Shepherd.
She admitted to cutting out sugar from her diet in March 2018 and started a Keto diet around June or July, two aspects that have had a great impact on her lifestyle. Finally, Shepherd said that the reason she was posting photos of her belly was to help people feel better, find their purpose, and conquer the world.
As soon as the actress uploaded that slideshow, her followers took to the comment section to share their thoughts.
"Thank you for sharing....life happens to us all but it is so refreshing to know that you are doing the work...super proud of you because this is a journey," wrote one user.
"Congrats on your weight loss!! 350 days without sugar?? Giiiirl WOW," admitted a second follower.
"Absolutely striking transformation!! Congratulations & keep up the good work!! Love you as one of my favorites comedians to watch & miss you on ['The View']," pointed out another person.
SHOWING OFF HER WEIGHT LOSS
It is not the first time that Shepherd has made headlines recently, though. The 51-year-old actress walked the runway of the American Heart Association's annual "Go Red for Women" Red Dress Collection fashion show in New York City, showing off her beautiful looks.
Last year, she surprised everybody revealing that she was diagnosed with type 2 diabetes and that her son, Jeffrey, was the one who made her want to change her life.
SHARING HER SON'S WORDS
"I was eating something I wasn't supposed to. He said, 'Mommy, if you die, who's going to be my bodyguard?' I said, 'What are you talking about?' He goes: 'Who's going to watch me?' And literally, I said, 'Sherri, you've got to do something different,'" revealed the actress.
From that point on, things changed. Even though Shepherd still has a long way to go, it is great to see her improving.
Please fill in your e-mail so we can share with you our top stories!