Incredible Viral Dance Arranged by a Bride's Father at Her Wedding
This father and his newlywed daughter took the latter's wedding dance very serious and created an incredible and upbeat choreography that has become an Internet favorite.
The father-daughter wedding dance is a beautiful tradition that serves as a rite of passage in which the two understand that their relationship is going to be different now that she is going to start her own family, so it is always an emotional moment.
In the era of social media and the viral, many fathers and daughters make the extra effort to make this dance unforgettable to their guests, and this two opted to make things extra fun on the dance floor, and it is online for the entire world to enjoy.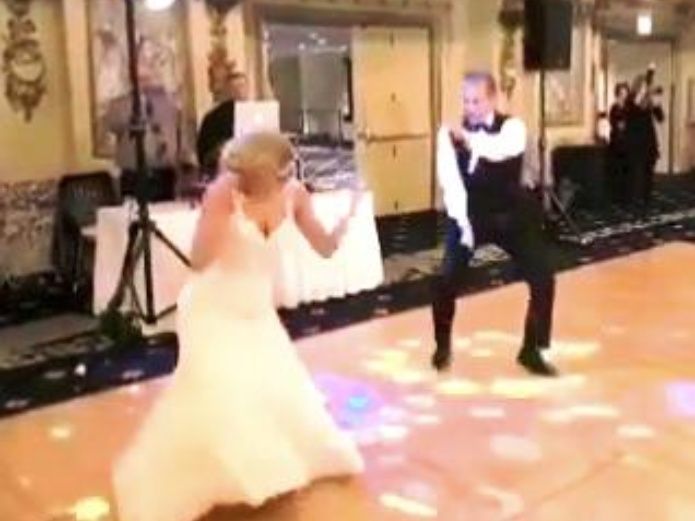 The video of this bride dancing with the first man of her life was posted to a wedding-themed Instagram account and in just two days it has been viewed more than 10.700 times.
It features a medley of iconic songs from different decades, but probably the most unexpected of all was 2009's hip-hop hit "Crank That" by Soulja Boy, which served as background for the pair's impressive dance moves.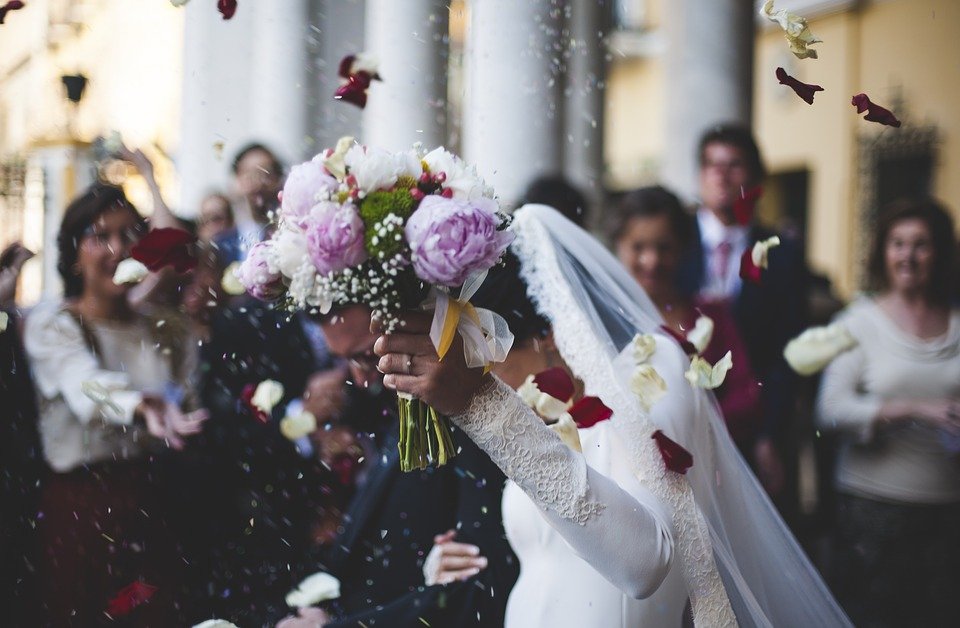 Next, it came the rock and roll classic made popular by The Beatles in 1963 "Twist & Shout" and the father and daughter followed it with the dance style of those years.
Then, the music took us all back to 1977 and the man and his daughter went all John Travolta to dance to the beat of the Bee Gees' "Stayin' Alive," part of the iconic soundtrack of "Saturday Night Fever."
"Goals" and "Father-daughter dance of the century," wrote user Andrea Rene in the comments section of the clip.
Many women grow up dreaming of the moment when they are going to take center stage in their special night to dance with their fathers, and sometimes this can be a way to say goodbye, when illness or mere fate claims the father's life.
Jim Roberts from Alabama was suffering from incurable brain cancer by the time his daughter married and had even feared that he was not going to make it to the wedding.
Too weak to stand on his feet, Roberts moved around in a wheelchair, but none of this could prevent him from sharing that beautiful moment with his beloved Mary Bourne Butts, who pushed his wheelchair around the dance floor.
Less than two weeks later, Roberts passed away, but he had the satisfaction of leaving a beautiful memory to his daughter for the rest of her life.
"He was overwhelmed with pride and the love he feels for her. It was a great day for him, a beautiful, perfect day for all of us," Jim's widow Tracy told AL.