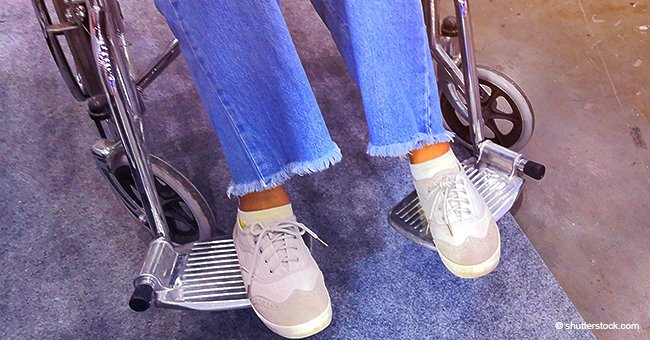 11-Year-Old Girl with Cerebral Palsy Takes Her First Steps, and Mom Films a Heartwarming Video

A ten-year-old girl from Golden, Colorado, Birkley Logan has achieved a great feat and her ever-supportive mother, Tamry Logan captured the moment it happened.
In a video which has since gone viral, little Birkley, suffering from Cerebral palsy is seen walking for the first time. It's a beautiful sight. Birkley got infected with Cytomegalovirus while in he mother's womb was born with Cerebral palsy (CP) and poor hearing.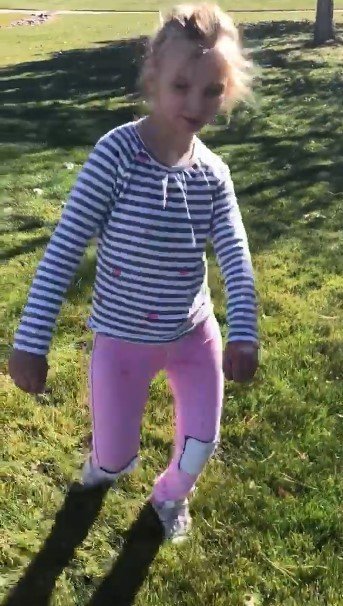 Birkley Logan taking her first steps | Photo: Facebook/Special Living Today
CP has to do with movement disorders; the symptoms are very apparent in childhood and sadly, are permanent. But, all hope is not lost. With persistent practice and training, things can be better for CP patients.
And things are getting better for Birkley as she just walked a relatively long distance for the first time. Birkley had achieved a few steps here and there in the past, but this time it was more significant.
"She was super excited, she was just surprised at herself, at what she was doing," Tamry said about Birkley.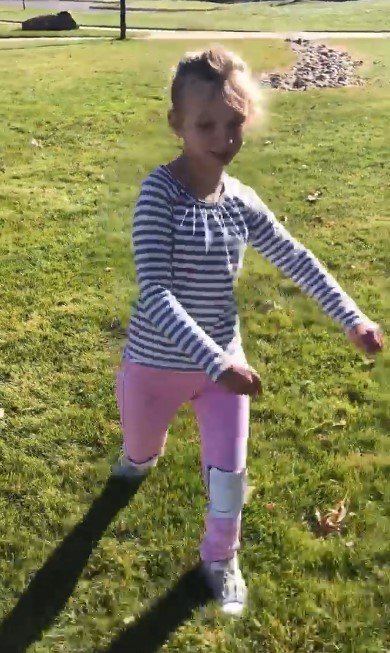 Birkley Logan taking her first steps | Photo: Facebook/Special Living Today
Tamry captured the moment it happened and shared it on her facebook page. She captioned it:
"Walking with Birk this weekend. Her new activity.. seeing if she can walk the whole distance from our house, past the park, and til she can't walk anymore."
The outcome of Tamry's post was highly unexpected. The lucky mother has gotten support from concerned individuals all over the world.
"I just had people reaching out from every which way, so excited, everyone was crying, just a lot of amazing comments, it was the best month ever," she said.
It's always a struggle taking care of children with special needs, Tamry has taken to blogging to share her experience through this beautiful struggle. She has also involved herself in creating unique items for special needs children, like custom knee pads.
Kudos to all the mothers, fathers and guardians out there that are part of this lovely struggle.
A notable mention would be Michigan mum, Jennifer Harrison, who invented a unique coat for her nine-year-old daughter, Zoey. Jennifer did this so Zoey could go out and have fun during recess.
Please fill in your e-mail so we can share with you our top stories!