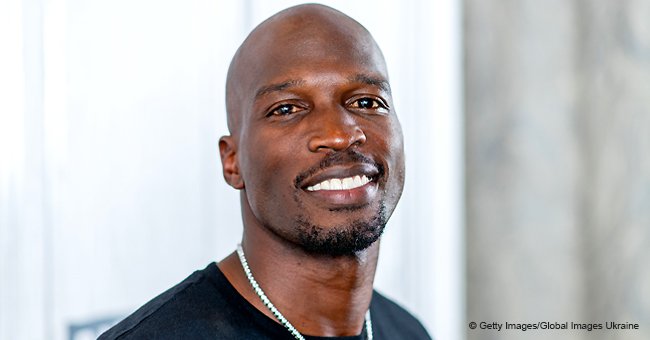 EX-NFL Star Chad 'Ochocinco' Johnson Saves Random Man from Eviction after Paying for His House Rent

Former NFL star Chad "Ochocinco" Johnson paid for his fan's rent after he shared he was facing eviction that very weekend.
The former Cincinnati Bengals receiver has always been known to have a special bond with his fans, often asking how they're doing. On Friday, he asked his Twitter followers how their days were doing, and one particular fan shared that he was having trouble paying for his rent.
After spotting the Tweet that stood out from all the rest, he decided to make that fan's day and asked him to send the eviction notice from his landlord.
The fan, identified as Chris, ended up sending the NFL star his eviction notice, and soon after Tweeted a photo of the screencap of Ochocinco's $1500.07 payment.
"@ochocinco "God is our refuge and strength." I owe this man my life."
After seeing the tweet that his fan wrote, he goes on to say that the next time they both fall behind on paying rent, he could play the star in FIFA for the balance.
JOHNSON'S GENEROSITY
Johnson has always been a crowd favorite all throughout his 11-year NFL career, that even after he retired, he continued to make waves on social media. He's been known to give excessive tips to restaurants, often using his game statistics as the basis for the amount he gives.
In a check totaling to $18.17, he tipped $209 dollars because he "once had 209 yards in a game in 2007." On another occasion, he tipped $260 dollars because he "had 260 yards against the Chargers." Other than his football career stats, he also tipped $100 one time because he "scored 100 goals in FIFA" that day.
Aside from his generosity, Chad has also made rounds on the internet for finding a unique way to bond with his daughter. Despite being a famous footballer, he makes sure to show everyone that he, too, has a soft side when it comes to his daughter. Prior to one of his games, he surprised his fans by doing his daughter's makeup.
It seems this isn't the first time he is doing his daughter's makeup, as while he posted the video, he promoted his other makeup tutorials on YouTube, or on his daughter's own Instagram page. Adding a bit of humor to the post, he says that his makeup services are booked until 2020.
Chad has proven himself to be a people person through the years, and this has enabled him to be one of the people's favorites even after he retired from professional football. Up until today, he remains to be one of the most well-loved athletes in America and will continue to be thanks to his ability to easily brighten up people's days through random acts of kindness.
Please fill in your e-mail so we can share with you our top stories!