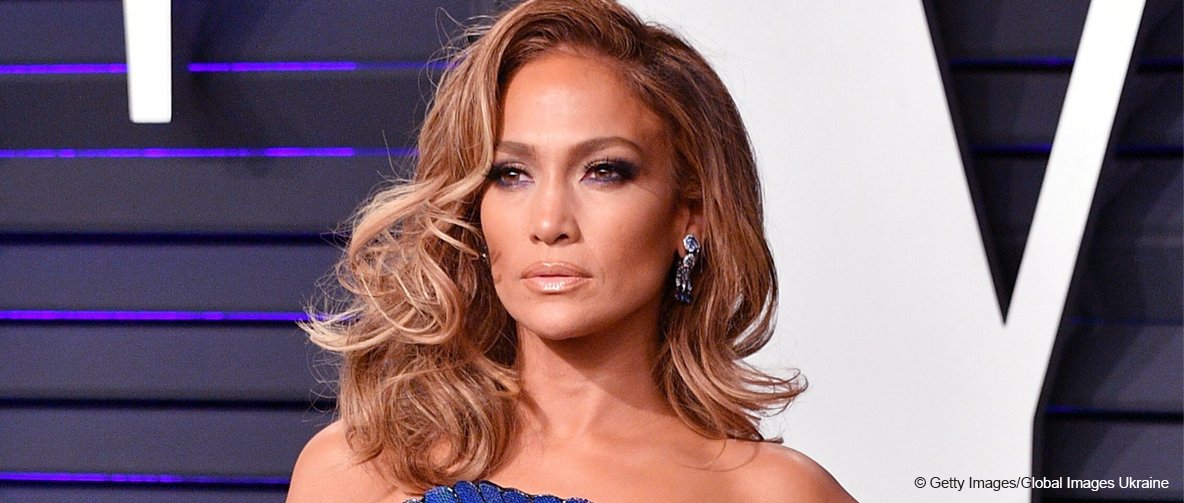 J.Lo Dazzles in Strapless Dress, but All Eyes Are on a Ruffled Detail in the Form of a Giant Fan
Jennifer Lopez wore a glittering after party dress for the Oscars and she blew everyone away with the fan-shaped look.
Lopez' sturdy dress looked like it had a built-in fan at its front as she attended the 2019 Vanity Fair Oscar Party. Her boyfriend Alex Rodriguez also stunned in a sleek black suit with a black bowtie.
The pair joined other celebrities at the Beverly Hills Wallis Annenberg Center for the Performing Arts on Monday. In contrast to her ponytail look for the Academy Awards, Lopez opted to let her brown locks down in soft waves.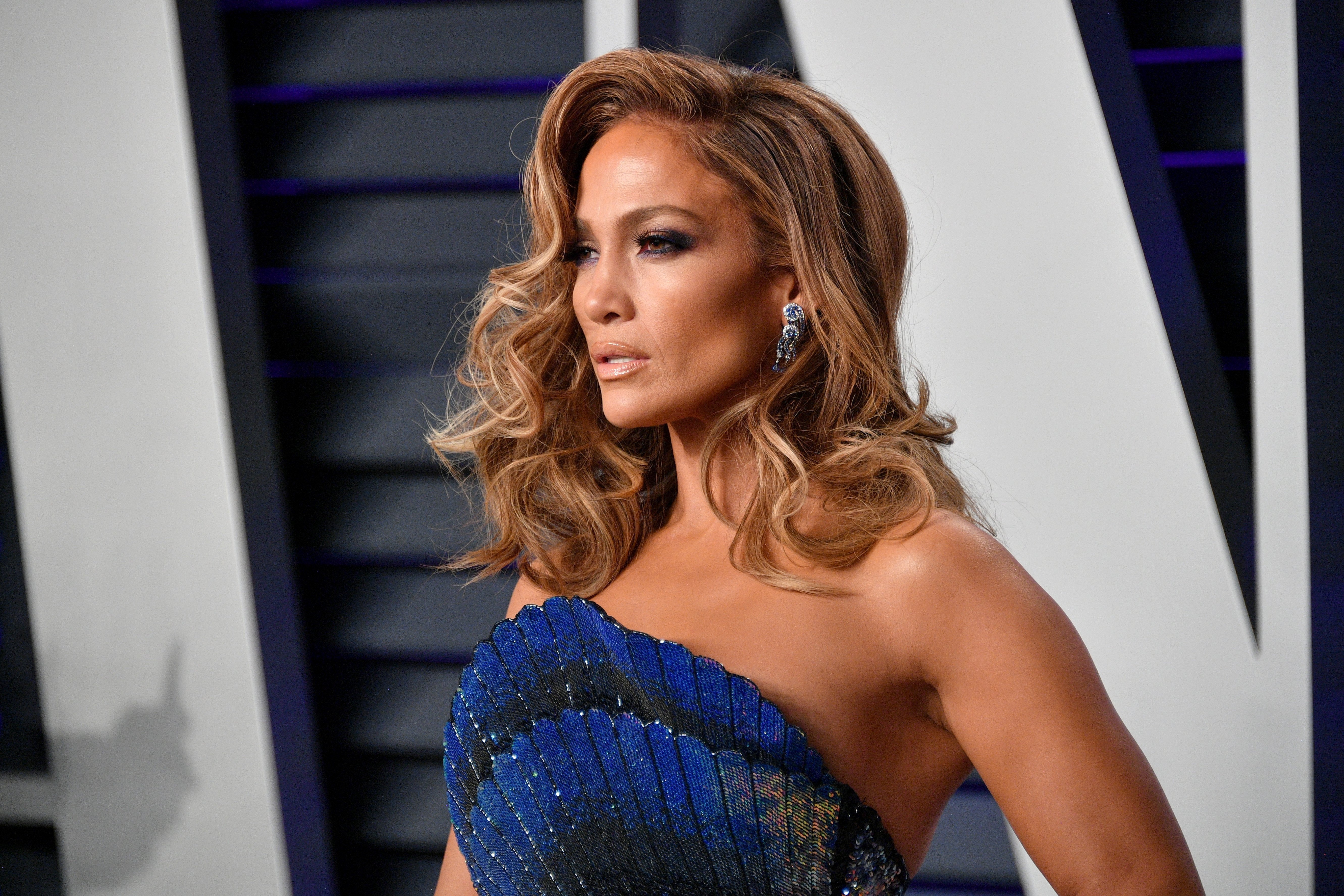 Jennifer Lopez at the 2019 Vanity Fair Oscars Party | Photo: Getty Images
She wore only a pair of earrings and a couple of rings and accessorized with a black glittering clutch. Her dress, designed by Zuhair Murad was enough to captivate viewers though.
The sleeveless metallic blue gown protruded outwards at Lopez' chest. The entire upper half of the dress formed a half-circle with curves, giving the appearance of gorgeous shell pleats similar to a fan.
A long slit came right up to Lopez' upper thigh. At her midriff, the dress was almost black before it turned into navy. Lopez wore matching strappy blue stilettoes. She later posted a picture of her and her beau to Instagram.
The singer was serving looks from Sunday night into Monday. At the 91st Annual Academy Awards, Lopez dazzled in a silver metallic gown designed by Tom Ford.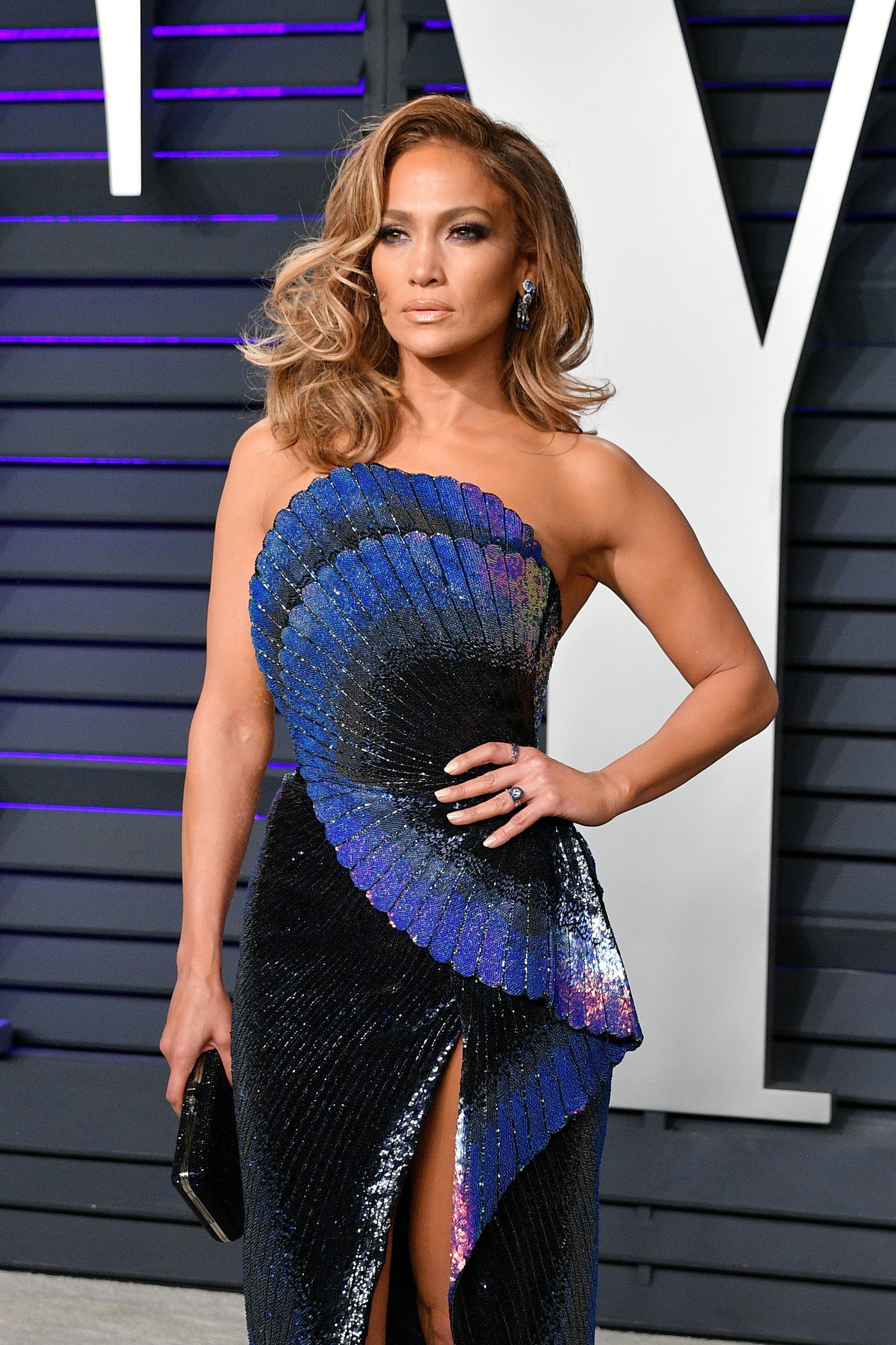 Jennifer Lopez at the 2019 Vanity Fair Oscars party | Photo: Getty Images
The long-sleeved dress covered her neck, meaning that little else was required for the dramatic look. The gown was created to look like pieces of metal were stuck together for the full length of the dress.
At her side, longtime boyfriend Alex Rodriguez made his first appearance at the Academy Awards. He wore a Tom Ford outfit as well. Donned in an ivory suit jacket with a black bowtie and matching pants, he also stole the show.
Yet fans couldn't get over Lopez' impeccable red carpet streak. One person said that Lopez and red carpets are a match made in heaven. Another insisted that she "can do NO wrong."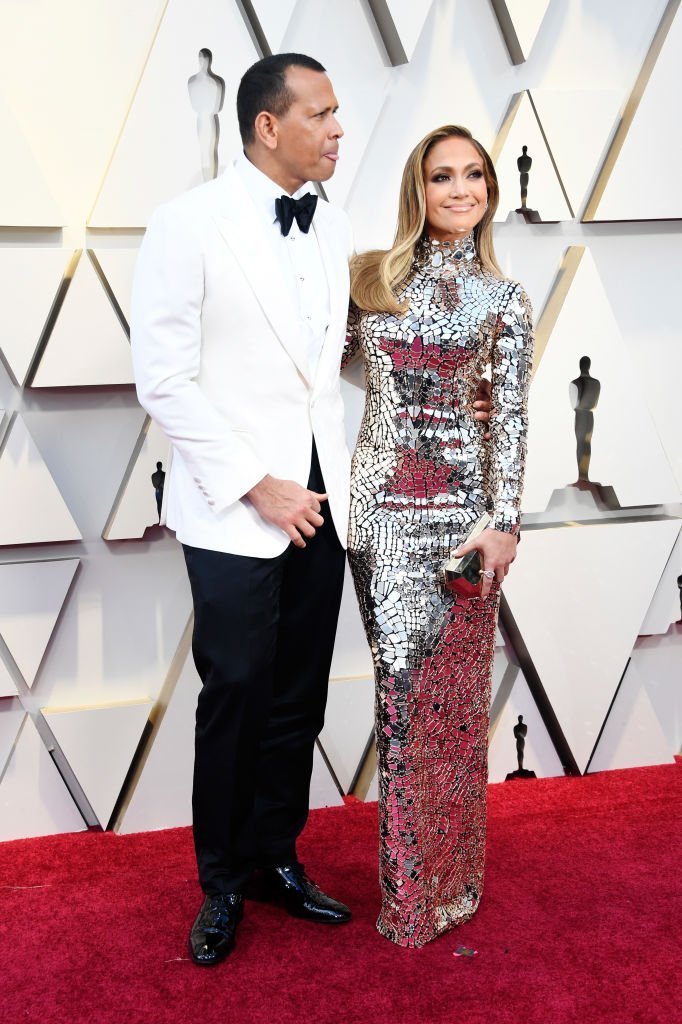 Jennifer Lopez and Alex Rodriguez at the 91st Annual Academy Awards | Photo: Getty Images
Something else Lopez did right was giving a piece of advice to Bradley Cooper just before his performance of "Shallow" with Lady Gaga. About 30 seconds before Cooper took the stage, Lopez whispered something to him.
Later on, she revealed what it was on her boyfriend's Instagram live:
"I just whispered, 'The song is so beautiful when they hear the first few notes they're going to start applauding. So, don't worry. Just deliver the song."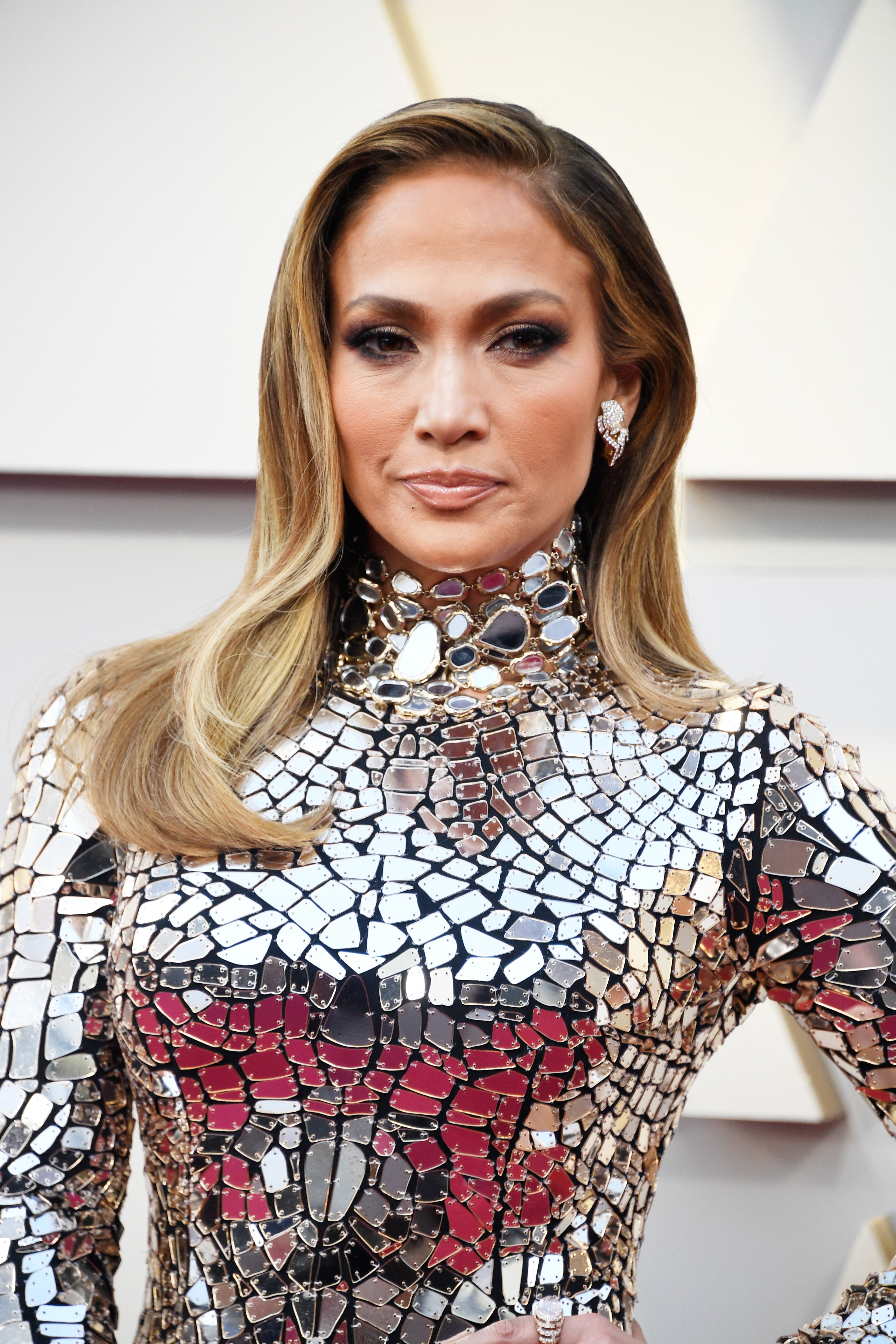 Jennifer Lopez at the 91st Annual Academy Awards | Photo: Getty Images
She also said that Cooper responded with acceptance by saying "I got it. I got it." He certainly did as "Shallow" won the Best Song for that night. Yet as Lopez later implied, everyone won and "everybody looked beautiful."
Please fill in your e-mail so we can share with you our top stories!