Kim Kardashian Stuns with 'Nipple Dress' Days after the Black One Where Only Nipples Were Covered
Kim Kardashian recently showed up to the Thierry Mugler exhibition opening wearing one of his pieces and looked absolutely fantastic.
The socialite traveled to Montreal, Canada, on Monday, February 25, 2019, in order to attend the event and surprised everyone by wearing a toga-like gown.
As can be seen in the photo shared by the "Keeping Up With The Kardashians" star on her Twitter page, her outfit didn't leave anything to the imagination.
February 26, 2019
DRESSED TO IMPRESS
The 38-year-old left her children an husband at home and walked through the doors of the Montreal Museum of Fine Arts in the fantastic sheer dress.
The ensemble also featured a gold semi-sheer plastic corset that Kardashian complemented with a striking pair of clear high heels and gold jewelry and was used just a few days after a particularly risqué black one.
Although the gown designed by Mugler was quite elegant, its wow factor was matched by the socialite's hair, which was tied up in the back, leaving some of her tresses adorning her face. 
Later that night, Kim ditched the sheer gown for a  white figure-hugging mini dress, which was also created by Mugler. Much like the previous look, the outfit came with a matching corseted bodice.
MUGLER pic.twitter.com/R3wMqqIp2b

— Kim Kardashian West (@KimKardashian) February 26, 2019
The gorgeous creation allowed the socialite to flaunt her ample curves, including her breast thanks to the deep cleavage. Her hairstyle changed as well, turning from loose tresses into a sculpture-like style.
SHOWING OFF
But Kim wasn't the only Kardashian who dazzled at an event in the last two days. Her sister, Kendall Jenner, walked down the red carpet at the Academy Awards afterparty wearing a very sexy but very risky dress.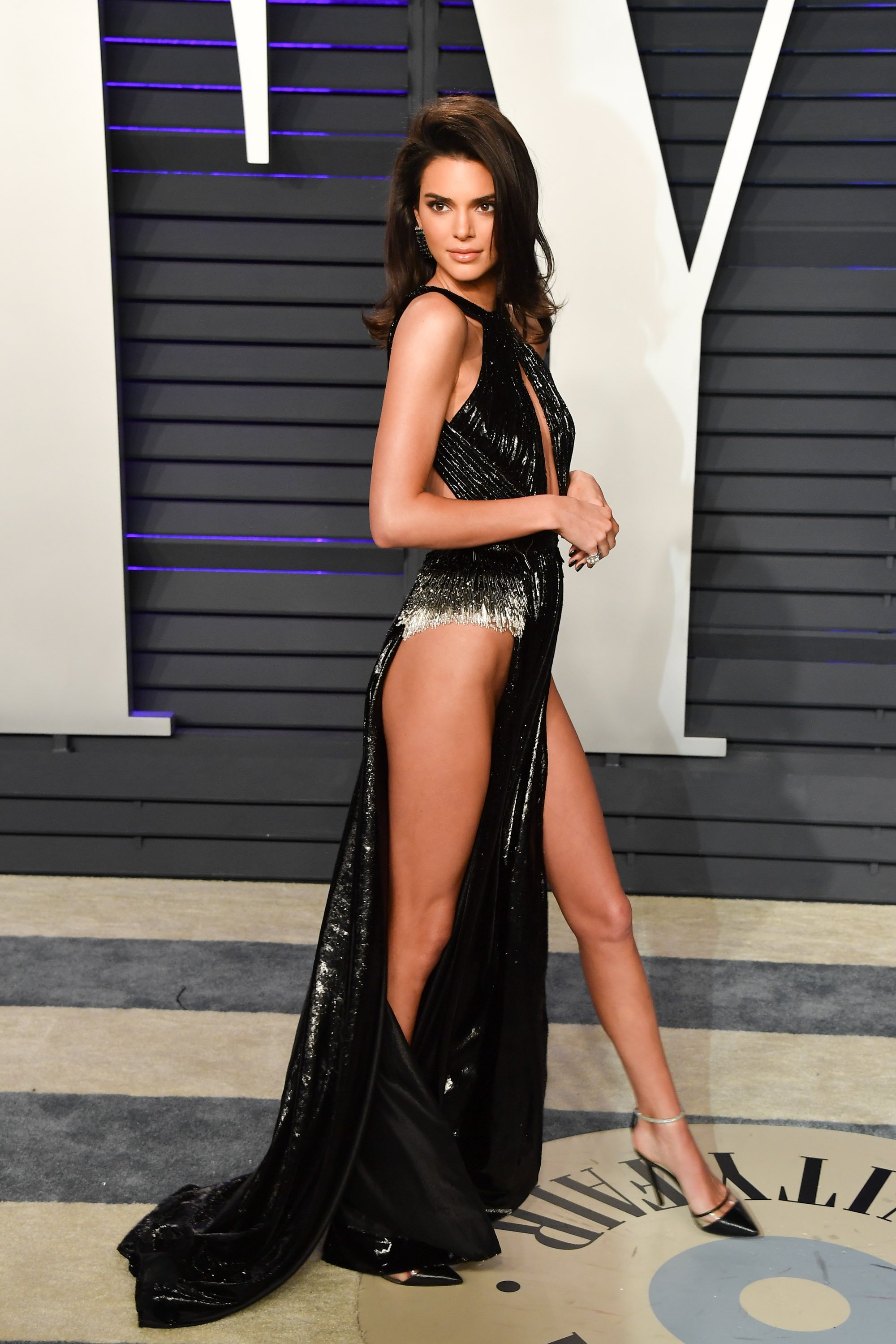 The 23-year-old almost flashed everyone by donning a black Rami Kadi Mais de Couture halter dress with double hip-high slits that left her crotch area almost exposed.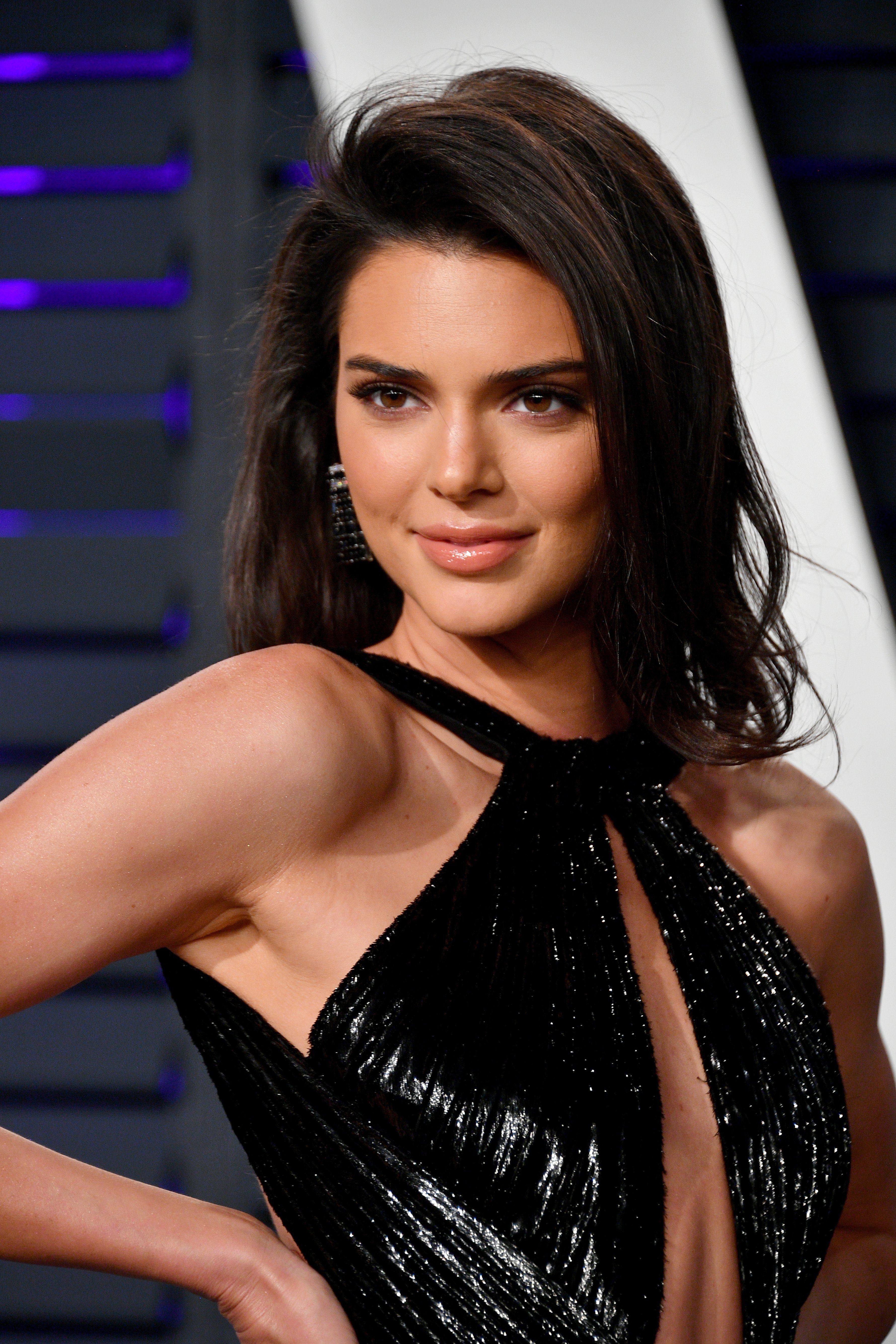 Although it isn't certain, it seemed like the star opted for leaving her underwear at home but somehow managed to avoid an embarrassing wardrobe malfunction throughout the entire evening.