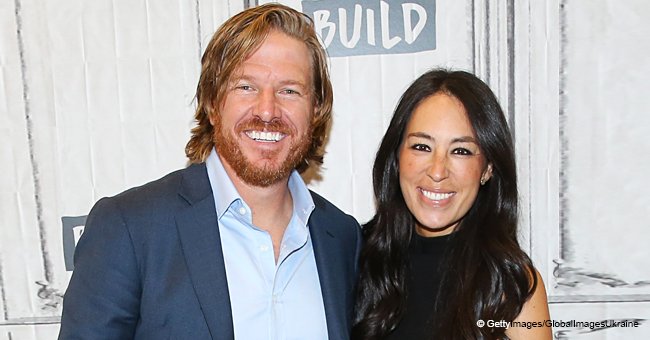 Chip and Joanna Gaines Surprise Mom-To-Be, Who Waited for a Baby for 12 Years, with a Sweet Gift

The kind-hearted Joanna and Chip Gaines made one fan's day when she responded to one of Joanna's Instagram posts.
Earlier this month, Chip shared with his 4.3 million followers a photo of a baby cot – one which they had bought soon after Crew's birth back in June. He captioned it:
"Uh oh.. what happens when they out grow [sic] the [snoo?] [happiest baby.]"
The adorable photo showed baby Crew in the crib but with his legs dangling over the side. Clearly, he had outgrown the once-too-large crib.
One of his followers, Kelly Claggett, took a chance and asked the couple to sell it to her. Claggett explained that she's finally expecting after 12 years of trying.
Chip didn't think twice. He tagged Assisting Chip – an Instagram account the couple uses for their competitions and giveaways, and said:
"[Kelly] we're so excited for you! Let's get her set up, [Assisting Chip.]"
As reported by Country Living, Claggett was astounded when she saw Chip's comment. At a loss for words, she simply replied: "What!!! Thank you!"
The SNOO crib, or "responsive bassinet that boosts sleeps for babies by "providing the calming sensations of the womb" retails for about $1,295.
SNOO promises that the bassinet will calm a baby's cries "often within one minute." No wonder Chip said in the comment section that it was a "dark day" when Crew outgrew the crib.
One of their fans suggested that it was time the couple have a sixth baby, then they won't have to get rid of the SNOO, but the Gaines might not have time for that right now.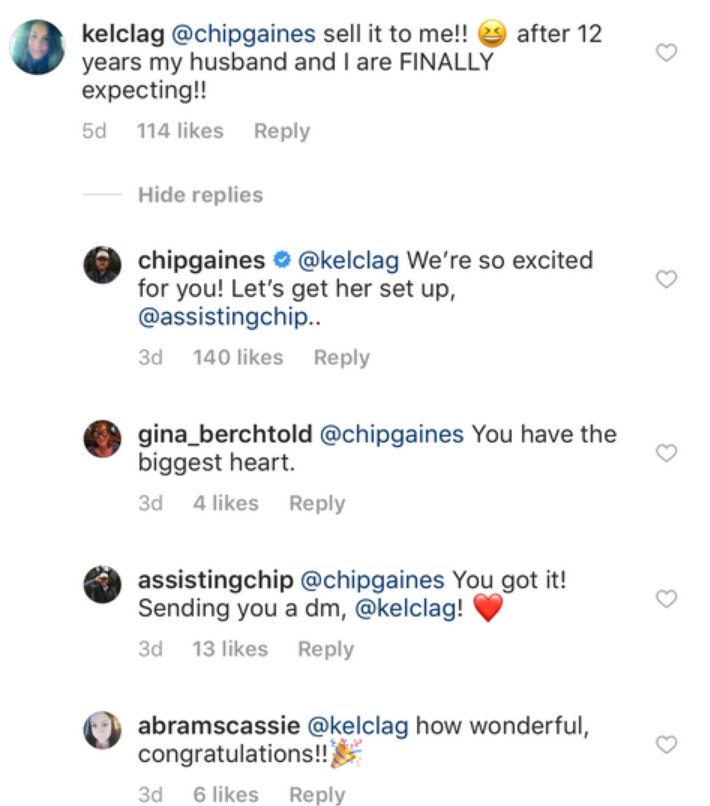 A screengrab of Kelly Cagglett's comment. Image credit: Instagram/@chipgaines.
Back in January, Joanna completed her long-awaited children's book titled "We Are The Gardeners. The book is scheduled for release in March.
Even though the couple walked away from their long-time property reality show "Fixer Upper," they have their hands full with their Magnolia businesses range.
The Gaines' empire includes a children's clothing line, their Magnolia Table restaurant – completed with its own cookbook.
They have now added a coffee shop to the list as well. The coffee shop will be situated in downtown Waco and will cater to passersby by means of a carryout window.
Please fill in your e-mail so we can share with you our top stories!