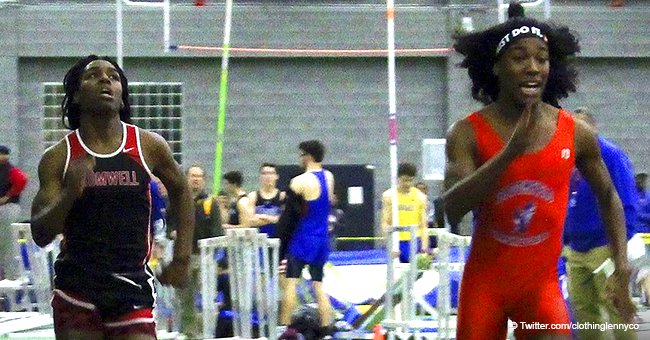 Transgender Athletes Trigger Intense Debate after Winning Top 2 Spots at Girls' Track Championships

Transgender athletes in Connecticut have sparked a heavy debate over whether or not they should be allowed to compete with women. After bagging the top two spots in the Connecticut Women's Track and Field competition, people wondered whether or not there should be rules to these competitions.
Andraya Yearwood, a 17-year-old junior at Cromwell High School just won this year's track competition, much to the disappointment of a lot of adults. She finished second in the 55-meter dash at the state open indoor track championships, while Terry Miller of Bloomfield High, also a transgender, set a record of 6.95 seconds. Meanwhile, she finished in 7.01 seconds while the third-place, not a transgender, finished in 7.23.
Miller and Yearwood were the same two winners in the 100-meter state outdoor championships last year, while Miller won the 300 indoors this season.
This led critics to believe that there must be regulations set on competitions like this, especially since their genetic makeup is an unfair advantage to them. However, while there are no set rules on this yet, Yearwood will continue to persevere and work hard to continue being on top. She said that the negativity surrounding her is what fuels her to do even better.
"I have learned a lot about myself and about other people through this transition. I always try to focus most on all of the positive encouragement that I have received from family, friends and supporters. I use the negativity to fuel myself to run faster."
Connecticut is only one of the 17 states allowing transgender high school athletes to compete without restrictions, while 7 states allow them to compete if only they've changed their gender on their birth certificates or after going through sex-reassignment procedures or hormone therapies.
While people argue that the genetic makeup of a man might give transgender athletes an unfair advantage over women, Yearwood says that this isn't always the case, and sometimes, women can have the advantage.
"One high jumper could be taller and have longer legs than another, but the other could have perfect form, and then do better. One sprinter could have parents who spend so much money on personal training for their child, which in turn, would cause that child to run faster."
ARGUING FOR STRICTER REGULATIONS ON TRANSGENDER ATHLETES
However, some women athletes say it's demoralizing to compete against stronger athletes, as they already know the outcome of the race before it starts. This is what Selina Soule says about the issue, as the junior finished eighth in the 55-meter run, missing out on qualifying for the New England regionals by only two spots.
She believes that if Miller and Yearwood did not run, allowing an all-woman competition, she would have been ready to face the college coaches in Boston.
"We all know the outcome of the race before it even starts; it's demoralizing. I fully support and am happy for these athletes for being true to themselves. They should have the right to express themselves in school, but athletics have always had extra rules to keep the competition fair."
Twitter users seem to agree to what Soule is saying, as according to them, athletes should compete based on their DNA, and not their sexuality.
Please fill in your e-mail so we can share with you our top stories!