N.J. Schoolgirl Threatened with Disciplinary Action after Wearing African Head Wrap to School
A New Jersey High School senior was threatened with disciplinary action after wearing a traditional African head-wrap to school in honor of Black History Month.
Geniah Miller, 17, rocked a Nigerian head-wrap to Camden Academy Charter High School on February 11 in celebration of her heritage but had no idea she'd be going viral in the next couple of days.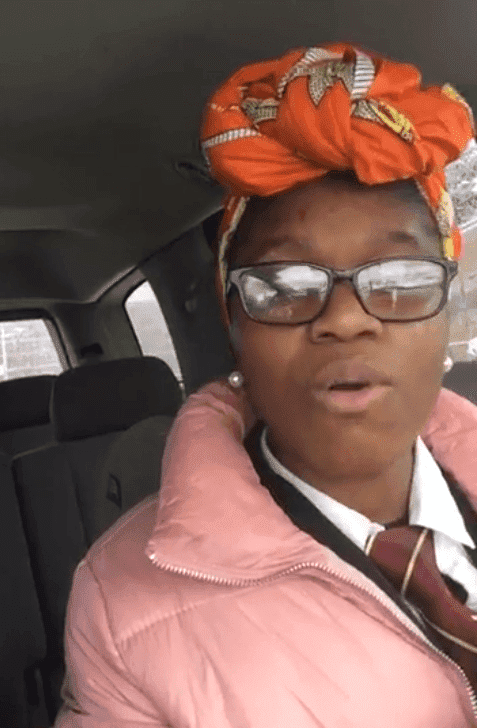 Miller, who was in complete uniform on the day she was sent out for wearing the head-wrap, later told Fox 29 that the school principal, Dara Ash, questioned her appearance.
"She looked at me weird, she was like, 'What is that on your head?' in a sarcastic way," Miller explained. She said she told Ash it was her "Nigerian head wrap," but she allegedly responded, saying:
"No, not today. You're not wearing it."
"The way she came at me and what she said to me was hurtful, especially when other students were around," Miller added.
N.J. Schoolgirl Sent Home for Wearing Nigerian Headwrap During Black History Month https://t.co/RdsW9vth5l

— Atlanta Black Star (@ATLBlackStar) February 27, 2019
A MOTHER'S PAIN
On Facebook, Miller's mother, Chioma Sullivan, lamented the incident in a tearful live video.
"Y'all know I don't go live much, and I don't express how I feel, but today I am pissed to the top. My daughter was sent to the office because she looks like this today," began Sullivan, who according to WHYY, is the daughter of a Nigerian man who immigrated to the U.S. for a better life.
"My daughter was sent to the office because she looks like this today," she continued while turning the camera to reveal Miller donning the lovely orange-and-yellow wrap.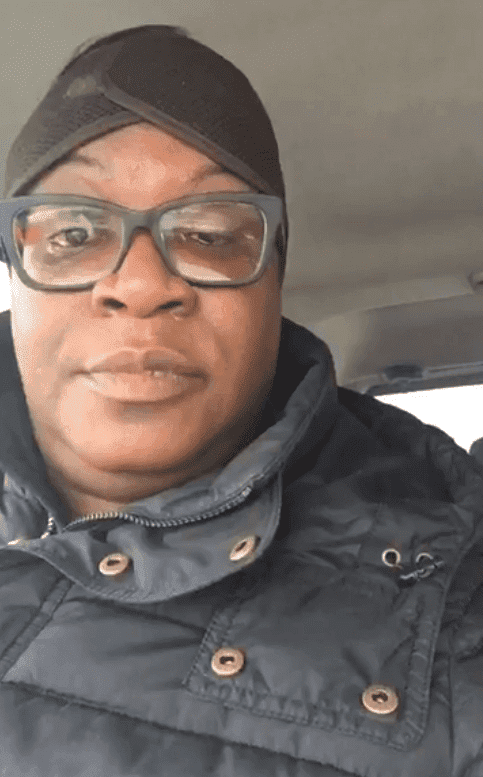 ALLEGATIONS OF DISCRIMINATION
Sullivan alleged that the predominantly Hispanic school is discriminatory towards black students.
"This school is primarily Hispanic and they are always catered to. There is one month for these kids that look like me, her, to get to express their history. And this was the alternative for her."
Sullivan disclosed in the caption that her daughter was given three options: remove the wrap, get an in-house suspension, or go home.
"I'll be [expletive] if I have her go to in-house suspension for expressing our culture," the angered mom said while fighting off tears. "She didn't do anything wrong, she is expressing who we are, and she should be allowed to do that."
"How is this wrap going to stop her from learning today?" Sullivan questioned further.
The school's handbook prohibits "bandanas, hairnets, scarves or any excessively large headwear" but indicates no specific punishment for wearing them.
SUPPORT FROM STUDENTS
Miller has the support of other students who suggest that the Hispanic Heritage Month is more festive and unfettered than Black History Month.
According to Janece Rodriguez, a junior at the school, during the last Heritage Month celebration, "there were a couple of people wearing flags on their foreheads, and they didn't get in trouble."
The students reportedly staged "a mini-protest" in the wake of Miller's incident to air their grievances to the principal.
Sullivan's video, which has been viewed over 13,000 times, went viral in no time and brought a lot of attention to the story.
THE SCHOOL'S RESPONSE
Addressing the situation, superintendent and co-founder of the Camden Charter School Network, Joseph Conway sent a notice to parents who may have seen Sullivan's livestream, seemingly calling out the furious mom for creating "social media frenzy."
The notice read in part:
"Sadly, there has been a great deal of misinformation on social media in the past days revolving around Camden Academy Charter High School and our Principal, Ms. Ash. The entirety of the matter can be summed up as a violation of the Uniform Policy that was handled appropriately and professionally by Ms. Ash. Instead of working within our school community to address the matter of a uniform violation, the events have been turned into a social media frenzy."
#SheaFam, students keep being punished like a 17 year old student threatened w/suspension for wearing a Nigerian headwrap. 😠 What changes can we make to ensure all our children can celebrate their natural, beautiful selves? #SheaSoundOff

— sheamoisture (@SheaMoisture) February 25, 2019
SIMILAR STORIES
Like Miller, 17-year-old Kate Pepper also found sympathy on social media after her school prohibited her from wearing a turquoise wig that helped boost her confidence.
The teenager was battling cancer for the second time last year and was beginning to get depressed over the hair loss from her treatments.
We also reported the story of six-year-old Clinton Stanley Jr who got kicked out of school last August for wearing dreadlocks.