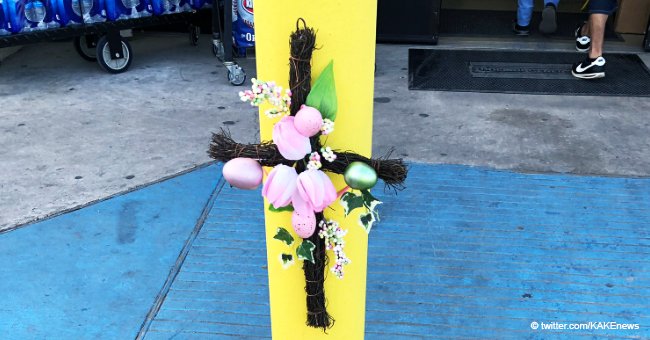 Drunk Driver Arrested for Allegedly Killing 1-Year-Old Girl in a Shopping Cart
Monday took a sour turn in San Antonio, Texas, when a medium-sized truck rammed into a shopping cart leading to the death of a toddler sitting in the cart.
A woman who was going through the normal shopping process stood in the parking lot of a store, unloading groceries from a shopping cart into her car, while her one-year-old baby sat in the cart. Sadly, there was a terrible turn of events when a Ford Ranger madly drove into the parking lot causing chaos and disaster.
The vehicle moved uncontrollably as it crashed into the cart. The force of the crash plunged the child into the air making her land hard on the floor.The vehicle continued madly slamming into its second victim who was another woman also transferring groceries into her car.
The victims were taken to a local hospital. According to information from the San Antonio Police Department, the woman was hospitalized as she was severely injured. However, the little girl didn't make it.
An evaluation was carried out on the culprit, and it was discovered that the driver who was identified as 25-year-old Antonio Fuentes had been under the influence of alcohol at the time of the accident.
Fuentes was incarcerated and charged with manslaughter and intoxication assault. He is being held with his bail set at $75,000. He reportedly has no defense attorney.
A similar incident occurred last year in South Houston when a 19-year-old crashed his pick-up truck into an SUV killing a young mother who had her mother and her 1-year-old daughter in the car.
Erick Hernandez like Fuentes had been drunk.A Surveillance camera showed how Hernandez crossed three lanes of traffic, thereby leading to a head-on auto crash.
The other two passengers in the SUV were however not seriously injured. Investigations revealed that Hernandez had been at a bar with his cousin with whom he took bottles of alcohol. Police report further showed that he had slurred speech with some imbalance after the mishap.
Court reports show that Hernandez himself admitted that he took four to five bottles of alcohol on the day of the accident.At the time, the young man was set to get charged with intoxication as well as manslaughter.
Please fill in your e-mail so we can share with you our top stories!