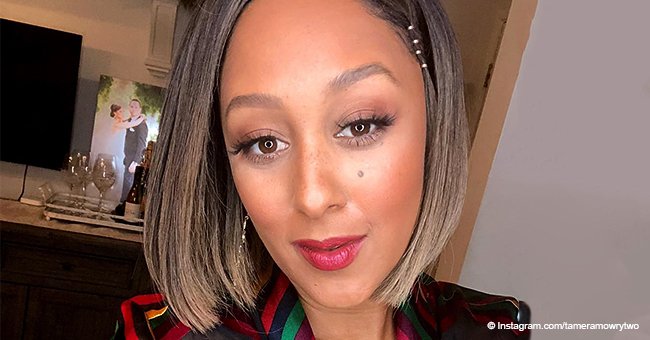 Tamera Mowry Diagnosed with Bronchitis, Flu, and Viral Pneumonia after Trip to Emergency Room

Tamera Mowry-Housley has been absent from their daytime talk show in the past couple of days after she was diagnosed with bronchitis, flu, and viral pneumonia after she made her way to the emergency room.
After a week of feeling under the weather, "The Real" co-host Tamera Mowry-Housley checked herself into the hospital after fighting an illness she didn't know. Once in the emergency room, she found out that she was suffering from bronchitis, pneumonia, and the flu. Her co-hosts made sure to update their fans about the current situation of Housley, with Loni even revealing that she visited her friend and took her to the emergency room to get the help she actually needed that couldn't be done at home.
"I went to go visit [Tamera] yesterday and she wants to let you know, she's going through it y'all, but she is OK! We took her to the ER, she's doing fine. First she got bronchitis, then it turned into the flu, which ended up turning into viral pneumonia."
According to Love, one of the reasons why she ended up getting sicker was because she filmed their show while dealing with bronchitis. Thinking it was a regular cough, she went on with her daily routine which could have made things a lot more severe than it was supposed to.
After being treated at the hospital, all Tamera needs to do is get some rest and recover at home. Adding some humor to the whole situation, Loni agreed, saying that her co-host doesn't need to be with her in the show as she's "got this!"
While Tamera is having trouble with her health, Love has revealed that she's gained some "happy weight" herself, and doesn't mind it. Her weight gain came after she got into a relationship with James Welsh, her boyfriend of two months now.
Loni previously went on a strict weight-loss journey last year, where she lost 30 pounds. Now that she's happily in love, she's gained almost all of this weight back and for the first time in a long time, she didn't feel pressured to lose weight. Although she is willing to go through another weight-loss journey because of this, Welsh is okay if they didn't.
With Loni Love being so inspired thanks to her relationship, it hasn't been so difficult for her to cope without Tamera who is usually her partner in hosting some segments of their hit TV show.
Please fill in your e-mail so we can share with you our top stories!