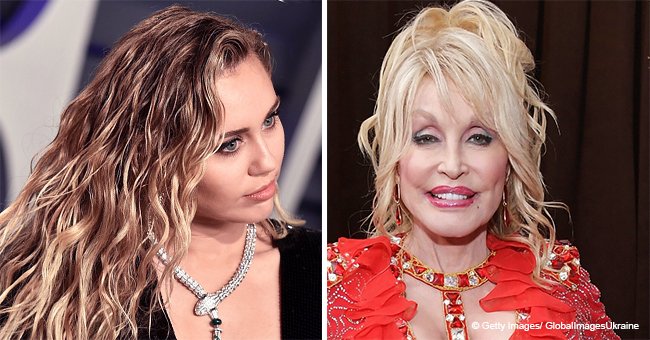 Miley Cyrus Confesses That Her First Kiss Was with a Girl and Slams Dolly Parton in an Interview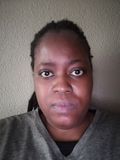 In a recent interview for RuPaul and Michelle Visage's "What's the Tee?" podcast, Miley Cyrus delved into her past and a range of other topics. Her interview occurred just as the star was preparing for her appearance on the season premiere of "RuPaul's Drag Race."
The singer and actress confessed the gender of the person she first kissed and she also jokingly slammed Dolly Parton's "old-fashioned" ways.
Miley Cyrus began her "What's the Tee?" interview by touching on her success and celebrity status. She also revealed that she owns a non-profit organization called the Happy Hippie Foundation, which focuses on helping the homeless and LGBT youth.
Speaking about growing up and her sexuality, she said:
"When I was growing up, being from the South, my first kiss was with a girl in middle school and no one could understand in Nashville saying that to my parents."
Proudly speaking about her support of the community, she added:
"I was one of the only kids on Disney who would come out and say that I supported all my gay friends and no one could say that. That was always really important to me to find what mattered to me."
Tackling her Disney alter-ego, "Hannah Montana," the star called the character a "total drag queen." She shared how much she "loved the show" because she's come across young children, who are around 10, who practice drag.
Cyrus joked that she would think "[I] wonder where they got that idea!" The singer explained how she struggled to shake off the Disney image when she got to 18 and older.
The musician confessed:
"I didn't really get to be a kid very much, because I worked so much, but I wanted that. I'm not a sob story of someone made me or cracked the whip, I wanted it."
The show's hosts, RuPaul and Michelle Visage questioned her about her family dynamics and having Dolly Parton as her godmother. Cyrus admitted that she only realized what a big star Parton was when she agreed to appear with her on "Hannah Montana."
Recalling the moment, the actress said:
"She went and sat down for the first table read and everyone was frothing at the mouth. And she just comes in with those amazing one-liners and everyone plopped their scripts down on the table and she plopped her tits down on the table. She comes in, in full Ed Hardy -- that's the time, full Christian Audigier -- it was just amazing and incredible."
Cyrus described her godmother as "incredibly old fashioned." She revealed to the listeners that Parton only faxed and she didn't "have a fax machine."
She further explained:
"She faxes and then I get an e-mail of the fax and then I make an e-mail and they fax her. I'm like, I'm related to her and I don't have her phone number. We fax."
The star also shared that Parton was not a fan of phones like the iPhone because she preferred her trusted RAZR.
For the 11th season of "RuPaul's Drag Race," Cyrus will make a surprise appearance as a guest judge. However, the singer will appear in full drag and undercover to surprise the contestants.
Her drag king alter ego is Barry 'B.J.' Johnson and you can see him on VH1 this Thursday.
Please fill in your e-mail so we can share with you our top stories!