Lady Gaga Dazzles Fans with a Huge Lemon Diamond Rock around Her Neck at 2019 Oscars
It's the Oscars, and Lady Gaga stuns in a Tiffany Yellow diamond as she majestically graces the red carpet in all her glory.
Gaga has been all over the news recently mainly for the beautiful rendition of her role in A Star is Born. She was nominated for Best Actress and Best Song at the 2019 Oscars which took place on Sunday. Being a fashion icon known not to disappoint, Gaga was one of the celebrities who shut the carpet down.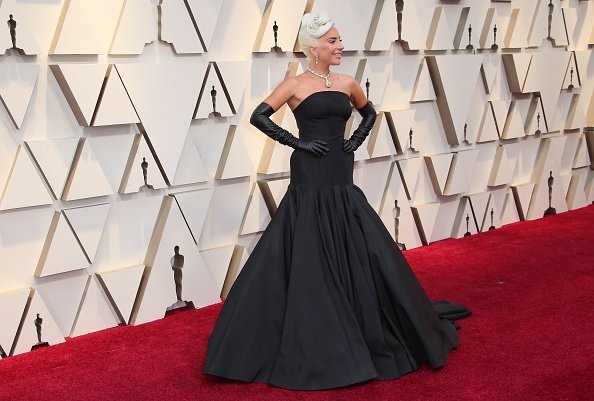 On Sunday, as celebrities arrived at the most anticipated award show's red carpet, everyone couldn't keep their eyes off Gaga.
The singer, who just found a new passion in acting, wore a black Alexander McQueen gown with matching leather opera gloves. 
To complement the already gorgeous look, Lady Gaga wore an incredibly precious and historically notable piece of jewelry; the Tiffany Yellow Diamond. 
According to Reed Krakoff, Tiffany & Co. Chief Artistic Officer,
"Lady Gaga is the ultimate creator, innovator and rule breaker, and I'm thrilled that she will be wearing the legendary Tiffany Diamond on the awards show red carpet for the first time since it was discovered 141 years ago."
Gaga is known to make daring and bold fashion choices on the red carpet over the years. She has gone far and wild when it comes to her style, and evidently, that isn't ending anytime soon. 
The 128.54 carats diamond is an invaluable piece of jewelry that was first discovered over 140 years ago by Tiffany & Co. founder Charles Lewis Tiffany.
And since its magnificent discovery, only a few have had the privilege of wearing the beauty and Gaga is now one of them.
Although the jewelry had been fine-tuned in respect to the original over the years, the yellow diamond now features over a 100 carats white diamond.
Amongst those that have been honored to wear the diamond is Audrey Hepburn for publicity pictures during the debut of "Breakfast at Tiffany's," and Mary Whitehouse who wore it for the 1957 Tiffany Ball in Newport, Rhode Island.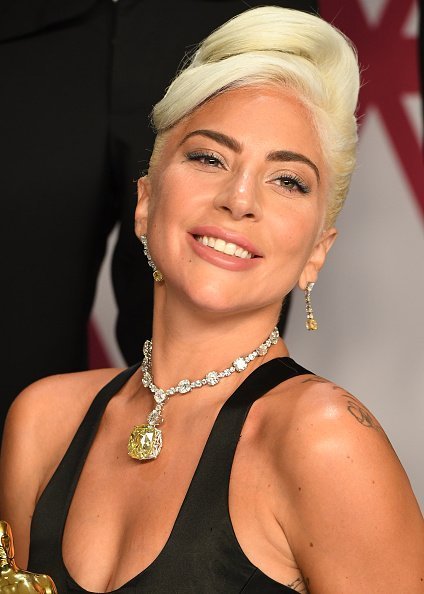 The 32-year-old finished her lovely appearance with matching yellow diamond earrings. 
At the event, Gaga performed alongside her "A Star Is Born" co-star Bradley Cooper. The duo sang "Shallow," one of the songs from the movie and the emotional performance had everyone wowed.
Cooper and Gaga left their front row seat hand in hand, walked up to settle themselves into their seats and beautifully presented the song cheek to cheek.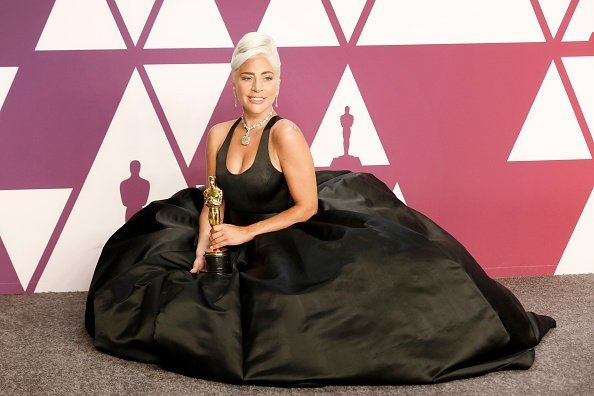 Since the premiere of the movie, the chemistry between the actor and the talented singer who just broke off her engagement with longtime boo, Christian Carino has been very glaring. 
"A Star is Born" showed everyone that Gaga is not only exceptionally talented; she is here to stay.