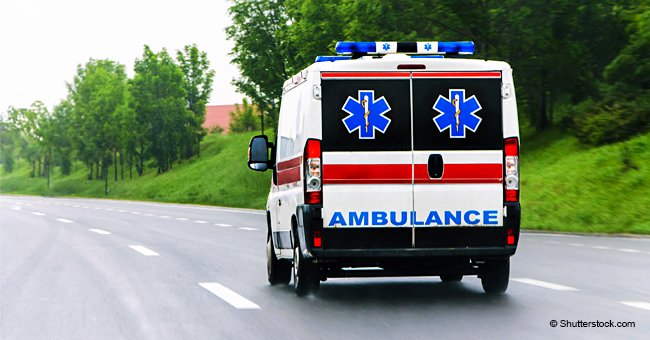 Newlyweds Lost Unborn Son in a Tragic Car Accident While Driving to Hospital for His Birth
A young Texas couple still in the hospital and mourning the loss of their unborn son following a tragic accident earlier this week.
Jessica and Justin Mitchell were high school sweethearts and newlyweds while they looked forward to becoming parents. 23-year-old Justin was driving his 20-year-old pregnant wife to a hospital in Sulphur Springs when the accident happened.
While en-route Justin swerved to miss a branch in the road and their car flipped. The vehicle laid in a ditch for over an hour before help arrived. Justin sustained a broken pelvis and hip while Jessica had a broken arm, neck, and leg.
The heavily pregnant Jessica was on the operating table for over four hours while doctors performed an emergency cesarean. Sadly, the baby boy who the couple named Sebastian was stillborn.
Justin and Jessica got moved to intensive care and will remain in the hospital a while longer. On Tuesday the couple posted pictures of their son's body to Facebook as they mourn the death of their baby.
With pictures of Jessica and Justin holding Sebastian, Justin's mother commented, "Our baby boy is perfect and in Heaven."Brenda Mize, Jessica's adoptive mum, told KWTX:
"He looked like his mom and had his daddy's nose. We did get to hold him for a little while and spend time with him. It's just a really hard situation, and these kids need love and prayer."
Jessica shared a happy but emotional update on Monday, the day before her move to a rehabilitation facility, and wrote on Facebook:
"Today I sat up for almost 5 hours in a chair in Justin's room and got to have lunch with him! He does need prayers.. the place they put an IV in has become infected, pray this heals and doesn't become anything more than it already is."
She also gladly reported that family members had found Justin's wedding ring, which he had lost in the crash. A GoFundMe page got set up for the couple, they currently don't have health insurance, and with both of them unable to lift a mug nevermind work, donations will be much appreciated.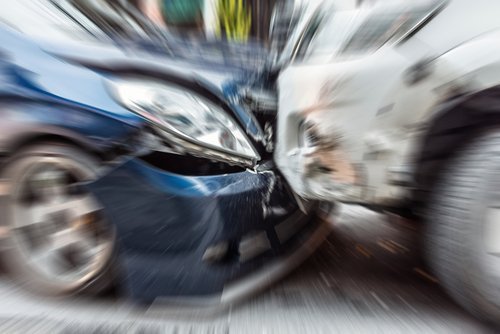 Blurred zoom from car crash.| Photo: Shutterstock.
Unfortunately, these situations are
not as isolated
as one would hope. Last year during a crash in Mayes County pregnant woman lost her baby the day after being involved in a multi-vehicle collision.
Both drivers and their passengers got hurt, and the pregnant 18-year-old was one of them. In South Carolina, a woman is grieving the loss of all four of her children after an alleged DUI crash.
Please fill in your e-mail so we can share with you our top stories!