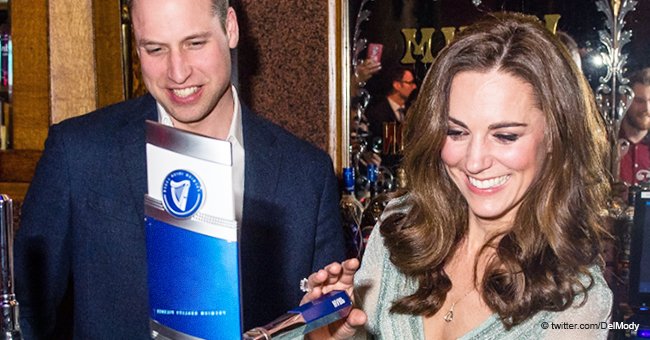 Kate Middleton in a Smart Dress Spotted Slinging Beer in a Bar for a Stunned Crowd
It's not everyday a royalty decides to serve beer. These crowd at the Empire Music Hall in Belfast, Northern Ireland were excited to receive a royal surprise by Kate Middleton and Prince William.
The Duke and Duchess attended an evening bash which celebrates young people who are making an impact in the country in sectors varying from business, sports, and arts at Belfast.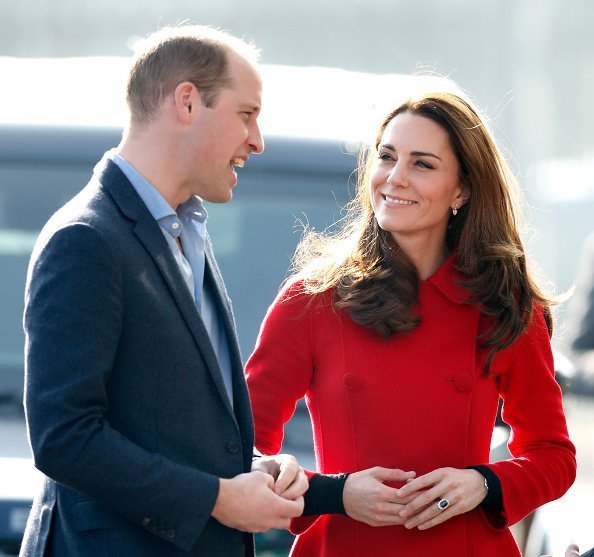 Prince William, Duke of Cambridge and Catherine, Duchess of Cambridge in Belfast, Northern Ireland. | Photo: Getty Images
The day had been a busy one for the couple. The Duke and Duchess had an activity-filled visit to Ireland. They had kicked off the tour with a game of football which Kate ditched her coat for and showed off her football skills, in tandem with William and some excited school children. They were involved in activities such as soccer drills, canoe races as well as some other outdoor exercises.
But nothing could compare to when the Duchess sweetly poured and served beer at the event. Her husband William loving stood beside his wife and watched before following suit. With the crowd cheering, that sole act from the Royals got the party started.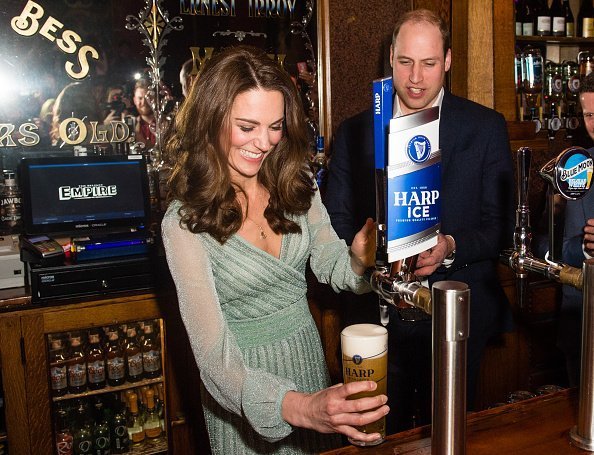 Kate, Duchess of Cambridge pulling a pint of beer, in Belfast, Northern Ireland | Photo: Getty Images
While serving the drink, the first thing Kate did was to pull out a perfect pint of Irish Staple beer Harp Lager. The crowd showed their approval with loud applause.
The crowd in Belfast was left ecstatic as they cheered their two new royal bartenders. Kate, known for her exquisite taste in fashion, was dressed in a Missoni styled shimmery, pleated mint green dress, while Prince William went for a navy blue suit.
Prince William Duke of Cambridge and Catherine, Duchess of Cambridge, in Belfast, Northern Ireland | Photo: Getty Images
She was all smiles and very much excited to be at the function. The couple then proceeded to Roscor Youth Village, where they met young beneficiaries of an outdoor adventure camp.
The Duchess took canoe lessons while the Duke tested his balance on a low-ropes assault course. Their activities came to an end at Belfast. A performance by the band, Larks also marked the night. Kate and William enjoyed their time, and the crowd was well thrilled to have them around. They most likely will be engaging in other activities before finally departing for London.
Please fill in your e-mail so we can share with you our top stories!