Black Student Caught on Video Threatening a White Classmate and Ripping a MAGA Hat off His Head
A black student bullies his white classmate for apparently being a Trump supporter. 
Kenneth Jones, a Black high school student of the Edmond Santa Fe High School, may face legal action. He was seen in a viral video assaulting a mate for wearing a 2020 support flag for president Trump on his back and a "Make America Great Again" hat.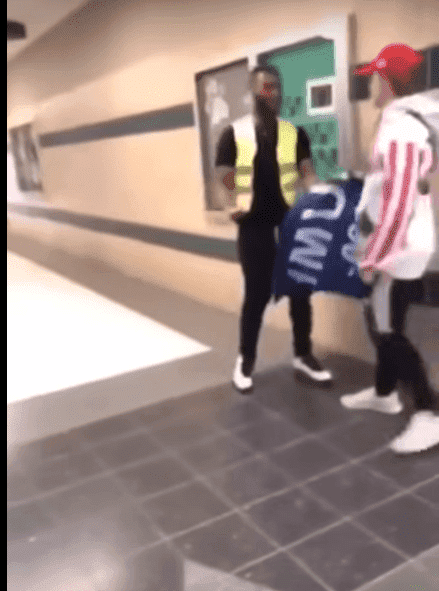 The cell phone video shows the visibly angry Jones in a green vest accosting his white classmate who was merely walking by and told him to take his outfit off. Jones threatened his counterpart to either takes off the flag, or he will take it off him. 
The young black man finally did after repeating himself multiple times. He removed the red Trump slogan hat off the stunned kid and then moments later clutches the flag and forcefully pulls it off his white fellow student. 
@realDonaldTrump student assaulted for being a supporter of President Trump at Edmond Santa Fe High School in Edmond Oklahoma pic.twitter.com/aM0GsKSp2e

— Matthew (@4mferguson) February 26, 2019
The clip ends with another student intervening to stop the confrontation and help the oppressed boy out. The viral video has sparked mixed reactions from several people on social media, with many displeased with the Jones' conduct.
The episode occurred during the schools' fundraising week where students are permitted to put on peculiar outfits to raise funds.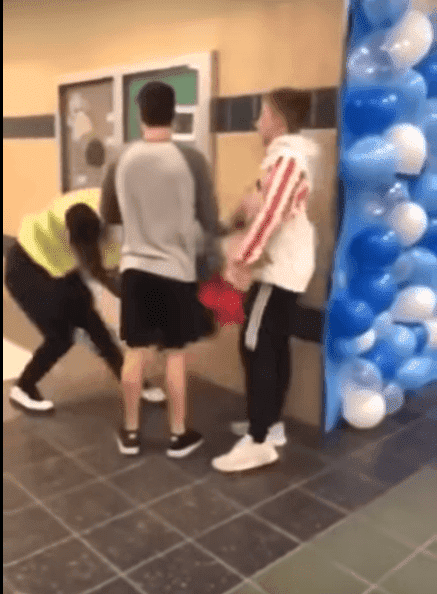 The Institution's officials spoke about the issue assuring proper disciplinary measures and the school's commitment to upholding the fundamental rights of each of the students.The student's choice to grab a classmate's property and knock his hat off did, however, violate the school's discipline policy.
Jones 18, who has been summoned for assault and battery by the school authority, told a local news station, KOCO 5 that he plans to apologize to his fellow student, but the family of the victim who is displeased by the offensive student said they will be taking legal action.
It seems like quite some people in the country are not too happy about the President's slogan. A number of those living in the nation think the motto is that of hate and slams anyone who associates with words. Recently, a woman was also arrested for allegedly assaulting a man who was putting on a "Make America Great Again" hat at a local restaurant in Massachusets.
The 41-year-old woman Rosiane Santos, an unlawful immigrant from Brazil, was said to have verbally attacked her victim who was minding his business. It was reported that she forcefully removed the man's hat from behind and also punched him. The Santos could face deportation for her actions.