Simon Cowell Reportedly Is Crazy about Son and His Reaction at Seeing Him at First Proves It
According to a report, the on-screen cruel judge, Simon Cowell, cried when he saw his son Eric for the first time.
Simon Cowell and his current life partner, Lauren Silverman, welcomed their son Eric in February 2014.
Little Eric is now five years old, and many people noticed that he looked just like his popular dad.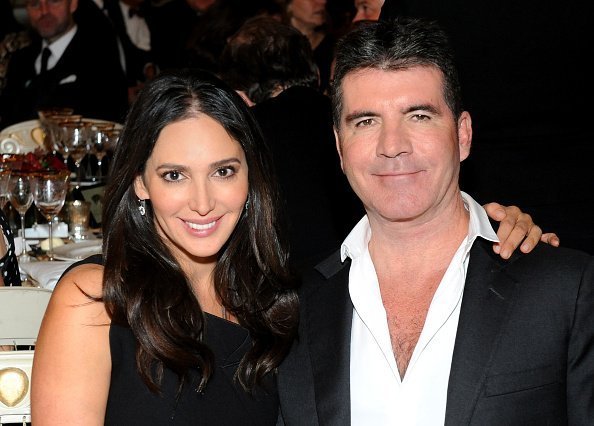 The "British Got Talent" judge felt instant love for his first child as he held him after the labor. According to Daily Star, the staff at Lenox Hill Hospital in New York watched as Cowell told Silverman:
"This is the most magical moment of my life."
Cowell, who is the principal founder and chief executive of the British entertainment company, Syco, was so overwhelmed at the time.
He even proposed luxury vacations to hospital staff just moments later to express his appreciation. A source exclusively told Daily Star.
"He was in such a good mood and felt like he owed them all a massive debt for bringing his son into the world safely. Just a few hours after the birth he said he wanted to pay for seven of the staff to enjoy a trip to Barbados. He felt it was the least he could do."
Cowell then took to Twitter to announce his son's birth. He wrote:
"Very happy to say Eric was born at 17.45pm. Healthy and handsome."
In another tweet, he said that "Lauren in great shape. Thanks for all of your kind messages."
He also revealed that he named the baby after his late father, Eric Selig Phillip Cowell, who passed away in 1999.
Little Eric is now five years old, and many people noticed that he looked just like his popular dad. 
It has been reported that Cowell and Silverman started dating in 2013. Silverman's husband, Andrew Silverman, filed for an at-fault divorce in July 2013. He cited adultery by his wife and naming Cowell as a co-respondent.
After two weeks, the news of the divorce filing became public when it was broadly revealed that Cowell and Silverman were expecting a child together. Cowell said at the time:
"There are a lot of things I will eventually clear up when the time is right, but I really have to be sensitive because there's a lot of people's feelings involved here."
The Silvermans settled their divorce out of court in August 2013, which empowered Cowell to abstain from being called as a witness in the divorce processes.