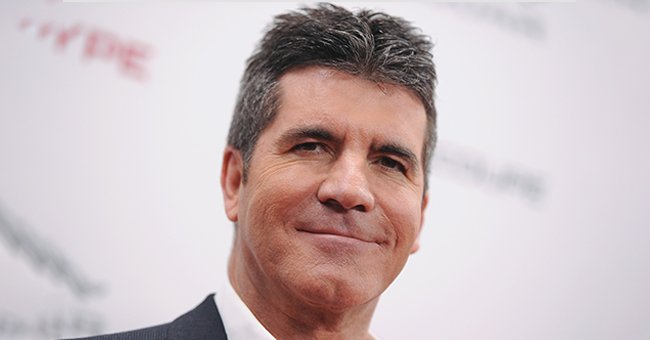 Simon Cowell | Source: Getty Images
Simon Cowell Is Reportedly Crazy over Son and His Reaction to Seeing Him the 1st Time Proved It
Simon Cowell became famous as the stern judge with sometimes harsh words to say, but when it comes to his son Eric, he is the complete opposite.
Television competitions "The X Factor," "America's Got Talent," and "American Idol" became hit shows not only because of the talented contestants who graced the stage with their performances but also because of the famous judges.
In particular, Simon Cowell became a staple on such shows. He built his name on his often blunt and critical remarks such that people were scared to hear what would come out of his mouth. But when Cowell praised a contestant, everyone knew it was real talent.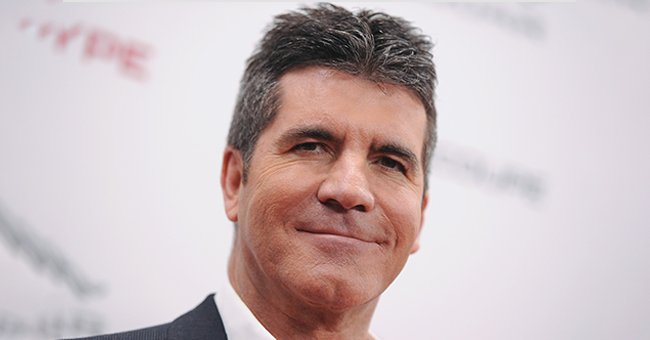 Simon Cowell during the launch party for the Jaguar F-TYPE Coupe at Raleigh Studios on November 19, 2013 in Playa Vista, California. | Source: Getty Images
Naturally, Cowell grew to be known as a hard-to-please and sometimes mean person. So when he suddenly softened up when talking about his son, many were left shocked.
His Career Growth
Cowell was born in England on October 7, 1959. He started his career in the mailroom of EMI Music Publishing before working as a talent scout, consultant, and record producer.
Soon after, he began climbing his way up the entertainment industry's most-influential list. He's responsible for some of the biggest competition shows and the world's most famous artists, including One Direction.
In 2004, Cowell became one of Entertainment Weekly's "Top Entertainers of the Year." Two years later, Variety named him UK "Personality of the Year," and in 2007, he made the third placement on Forbes' "TV Faces List" and 21 on their "Celebrity 100 Power List."
Cowell's career undoubtedly grew exponentially, and with his years of experience in the industry, it comes as no surprise that he can immediately eye talent.
His Controversial Relationship
Apart from his career, Simon also had quite a controversial personal life. He had a reputation of being a playboy and getting engaged a couple of times without pushing through with the wedding.
In 2013, Cowell started seeing his best friend's wife, New York socialite Lauren Silverman. She and Cowell met through her husband, Andrew Silverman, in 2006. When their affair resulted in a child, Silverman's husband filed for divorce.
Although their relationship was controversial, it resulted in the best thing that had ever happened to Cowell. On February 14, 2014, he welcomed his first and only child, Eric. Being a father changed him as the staff at Lenox Hill Hospital in New York watched Cowell tell Silverman:
"This is the most magical moment of my life."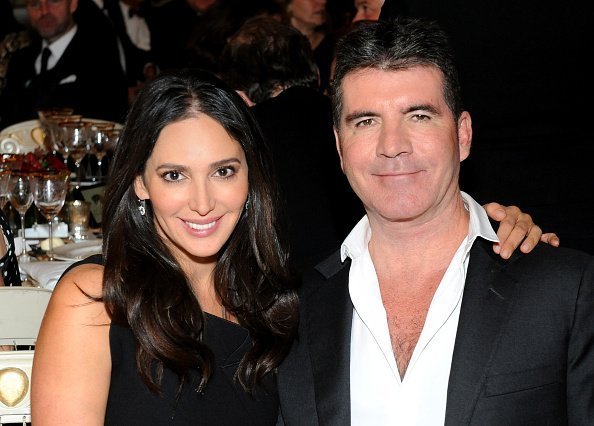 Simon Cowell and Lauren Silverman on February 3, 2015 in London, England | Source: Getty Images
A First-Time Dad
Cowell, the principal founder and chief executive of the British entertainment company Syco, was so overwhelmed at the time. He even proposed luxury vacations to hospital staff just moments later to express his appreciation.
Cowell is encouraging his son to follow in his footsteps, especially since Eric won't be inheriting his $600 million fortune.
He reportedly ended up gifting the seven staff at the hospital who helped with the birth with a luxury trip to Barbados. Soon after, he then announced the birth of his son on Twitter. Their son was named after Cowell's late father, Eric Selig Phillip Cowell, who passed away in 1999.
After welcoming his son, Cowell did not hold back in sharing his joy with the world and even thanked his fans for the sweet messages. To this day, he has the same happiness when talking about Eric.
In an interview with Kelly Clarkson on her namesake show, the 63-year-old TV personality opened up about how being a dad changed his life.
Clarkson thought it was sweet that the famously stern critic now shows his soft side thanks to his son. He said:
"I just cannot imagine my life without him. He's the most amazing thing that ever happened to me. I adore him."
More recently, the father-and-son duo has been together after Cowell's injury. He spent two months in recovery after breaking his back while riding an electric bike around the courtyard of his Malibu home.
Post-injury, Cowell is glad that he is a lot healthier than he was due to being required to exercise every day. He and his son Eric now spend more time together, vacationing, playing, and even creating books together.
Time with Eric
Some time ago, the "X Factor" star was photographed looking unimpressed with a toy arrow stuck on his forehead. It turned out that Eric used his father's forehead as a target while out for dinner at Malibu restaurant.
Nevertheless, Cowell looked more than happy to see his son enjoying. In a previous interview, Cowell gushed about his child, calling him "the world's cutest little boy" and his "little right-hand man."
The little Cowell is, in fact, on his way to stardom, making appearances on "X-Factor" a few times before. Cowell has high hopes for his son to one day replace him on television.
Although he hasn't appeared on his dad's show, "Walk the Line," he did make a guest appearance on "Britain's Got Talent," with fans calling him to the fifth judge.
Cowell is encouraging his son to follow in his footsteps, especially since Eric won't be inheriting his $600 million fortune. Although he loves Eric, he does not believe that parents should pass down generational wealth.
Instead, he wants his son to have the same drive and motivation to work hard and make a living. As for his fortune, Cowell plans to leave it with charities focused on children and dogs. Given the discipline and work ethic, he is showing Eric, his little boy will undoubtedly grow up to be just as successful.
Please fill in your e-mail so we can share with you our top stories!