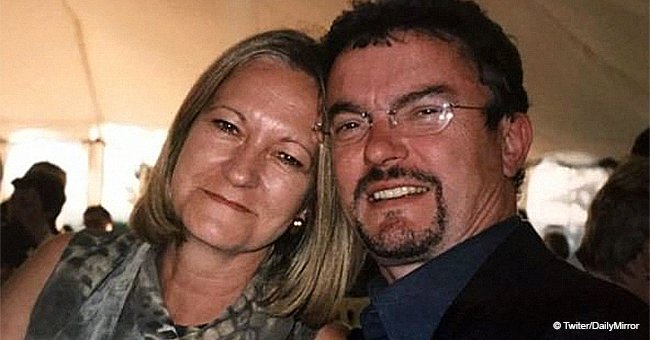 Court Discharges Woman Who Killed Her Husband with a Hammer
Sally Challen bashed her husband's head in so many times with a hammer that he died on the spot. After serving eight years in prison, she will be getting a retrial that could get her out of confinement.
Before the tragic incident, Richard and Sally Challen seemed like a relatively normal couple after spending decades together. The couple first met when Sally was 15 years old and Richard, in his early twenties. They said their vows in 1979 and the union blessed with two boys.
Underneath all of that perfect facade was Sally's victimization as Richard had repeatedly abused her during their relationship. It became too much to bear for the woman who murderously attacked Richard with a hammer in 2010.
On the said day, Challen made a trip to the grocery store in compliance with her husband's desire for a breakfast of bacon and eggs. On returning, however, she suspected foul play sensing she'd been sent out on purpose. Sally then discovered that Richard had just finished speaking to a woman on a dating site! It got to her, but her questions were met with her husband shutting her off.
With no rebuttal, Sally prepared breakfast only to bash her spouse's head in some 20 times as he ate. At the time of the incident, the couple had reportedly planned to move out of their home all in a bid to start anew. That didn't happen, and Sally even went ahead to try and kill herself after the murder.
After about 3 hours of persuasion by a rescue team called by her cousin, whom she'd confessed to while at the edge of a cliff, she relented. The crime, however, earned her a life imprisonment sentence.
After serving eight years, Challen, with the full support of her two sons, has finally found a chance to walk free. A Thursday court appeal ordered a retrial after hearing new evidence of domestic abuse. The decision means that there will be a rerun to consider new evidence that the accused was a victim of sustained marital violence that impaired her mental health.
Sally's case is fast becoming popular as it will be the first time a court of appeal has considered a defense based on so-called "coercive control;" an abusive behavior designed to harm, punish or frighten a victim as a form of domestic violence.
31-year-old David, Sally's son, was happy about the decision and proudly told Washington Post that they would apply for bail. He said:
"She deserves her freedom. She's never had it, since the age of 15 when she first met my father."
There are over two hundred comments on a Washington Post article about Sally's retrial and most expressed pity with a few showing objections to the decision.
Please fill in your e-mail so we can share with you our top stories!