Kate Middleton Turns Heads in a $2,300 Periwinkle Cape Coat That Makes Her Look like Cinderella
The Duke and Duchess of Cambridge recently went on an unannounced two-day trip to Northern Ireland and Kate Middleton surprised everyone with her wardrobe.
On Thursday, February 28, 2019, the 37-year-old walked around Ballymena with Prince William and her baby blue cape coat drew quite a lot of attention.
It has been reported that Kate donned the $2,300 Mulberry coat to the Braid Arts Center, where she was greeted by hundreds of well-wishers eager to see the Royals.
Thank you to the people of Northern Ireland for the wonderful welcome for The Duke and Duchess of Cambridge!

Read the full story of #RoyalVisitNI: https://t.co/vHijqRC6e8 pic.twitter.com/vUVaekc1MY

— The Duke and Duchess of Cambridge (@KensingtonRoyal) February 28, 2019
PRINCESS OR WITCH?
The chic piece, made entirely of wool, is from English brand's Fall 2018 collection and has a short cape that falls down to the wearer's elbows, as well as a belt.
The Royal looked just like Cinderella, but a fan online couldn't help but notice a striking resemblance between the Duchess of Cambridge and Fleur Delacour, a famous witch character from Harry Potter.
I never realized Kate Middleton went to Beauxbatons @jk_rowling pic.twitter.com/38J4QzdAcE

— Amy👑Someday.🍋 (@londonbrolly) February 28, 2019
Miss Delacour was introduced by J.K. Rowling, Harry Potter's author, in the fourth book, "Harry Potter and the Goblet of Fire," as a student of the fictional French Beauxbatons Academy of Magic.
Much like Kate, the outfit worn by Delacour, played by actress Clemence Poesy, is baby blue and has a short cape that goes down to the elbows.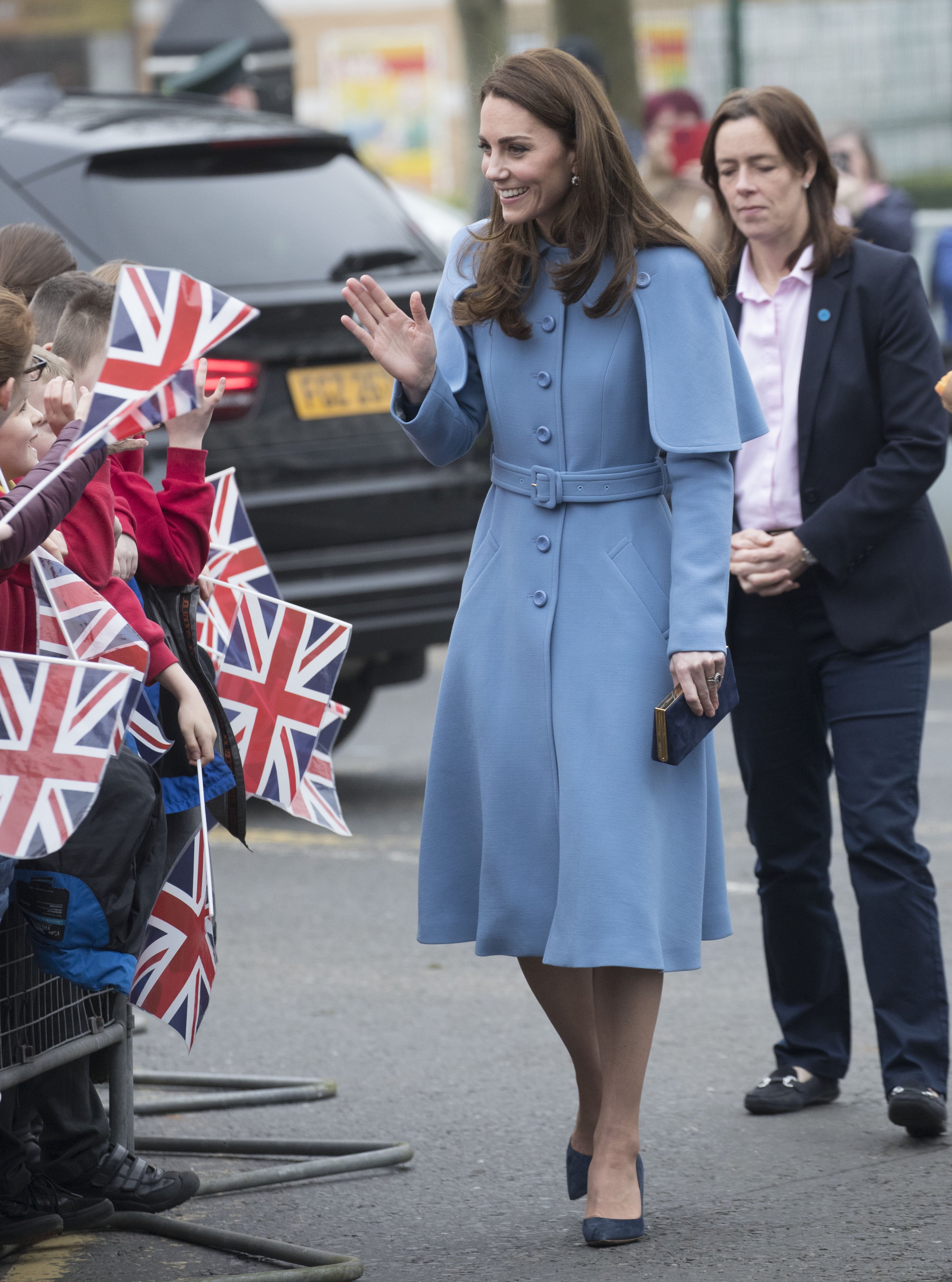 MINGLING WITH THE LOCALS
However, the two looks have their differences: Kate's has a lot of big buttons and a belt, while Delacour's possesses a pointy hat. Other than that, the outfits are indeed quite similar.
But even before the trip to the Braid Arts Center, William and Kate stopped by the Empire Music Hall, in Belfast, where they had the opportunity to pour and serve beer to a cheerful crowd of customers.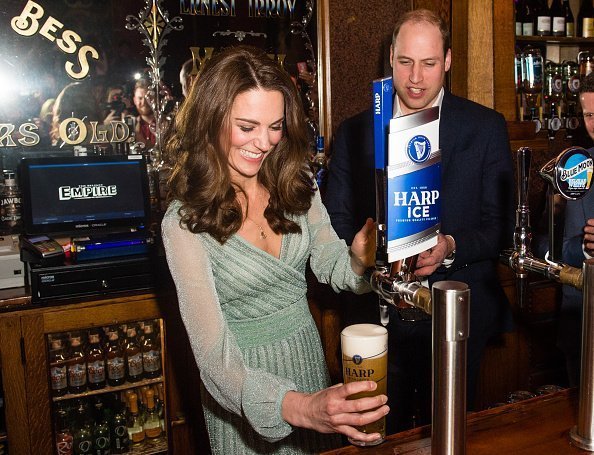 BARTENDERS FOR A DAY
The two seemed naturals behind the counter and the Duchess even managed to pull out a perfect pint of Irish Staple beer Harp Lager on her first try, being promptly followed by her husband.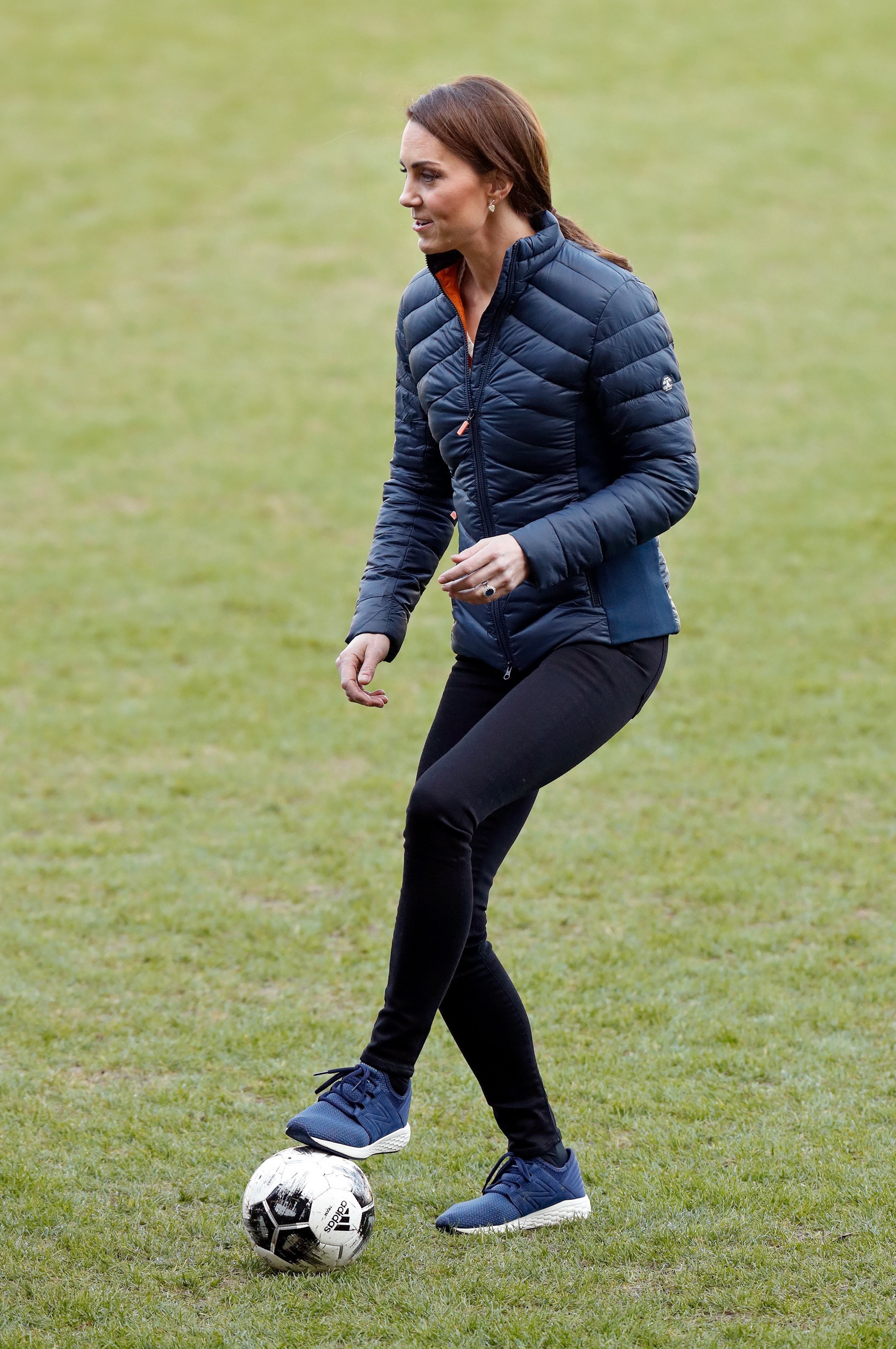 The Royals had a very busy day in Belfast as they were involved in several activities such as a soccer game, soccer drills, canoe races and other outdoor exercises.