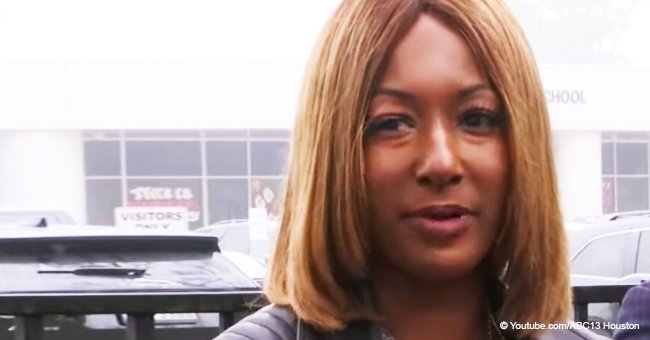 Texas Mom Claims 17-Year-Old Black Son with Special Needs Was Target of Hate Crime by Classmates
The mother of a special needs Houston, Texas student has asked the FBI to investigate her son's abuse at his school as a hate crime.
Hattie William is the mother of a 17-year-old with special needs, and she has come out in defense of her son after he was placed in detention over an altercation at Memorial High School in Houston, Texas.
William has labeled the incident a hate crime and has appealed to the FBI and the Texas Rangers to investigate the occurrence.
"What's good little n***** talk s*** get ganged. Once we kill him, we'll throw him off a top."
IT ALL STARTED WITH CYBERBULLYING
According to William, it all started when her son was harassed with threatening messages and racial slurs on social media.
These progressed to physical confrontations and ended in a fight in which William's son suffered a concussion.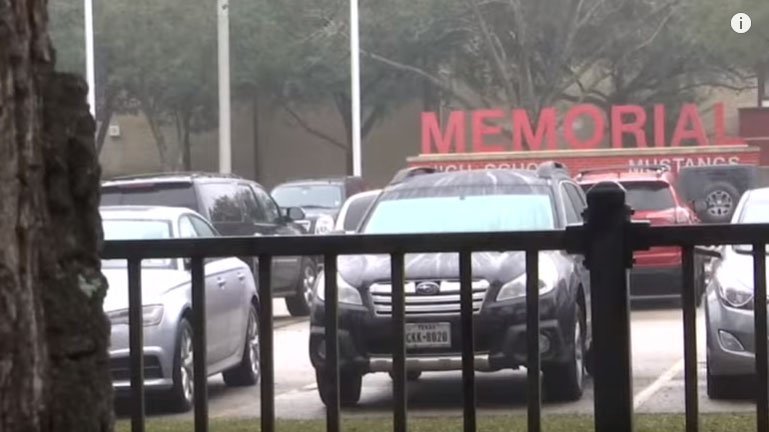 Memorial High School/ YouTube/abc 13 Houston
The school's representative also indicated that further information could not be revealed due to the ongoing investigation
BEATEN UP BY 5 BULLIES
William revealed that 5 white students lured her son - who is Black - off campus and physically attacked him, leaving him severely beaten and concussed. These were presumably the same students who had harassed her son online.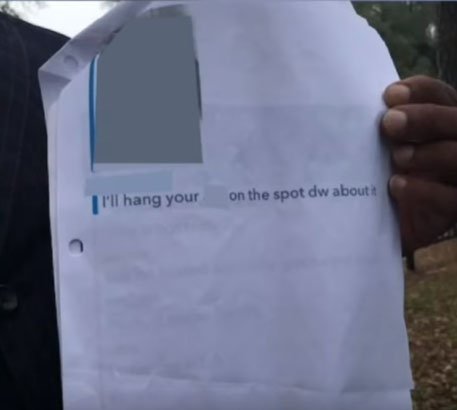 Print of social media post/ YouTube/abc 13 Houston
AGGRESSORS GET OFF SCOT-FREE
The outcome of the incident saw William's son placed in ISS (in-school detention) but the five aggressors got off scot-free. Three of the alleged attackers were allowed to stay in school, and two others were allowed to transfer.
According to William, none of the White students were censured or punished.
THE SCHOOL RESPONDS TO WILLIAM
When the story broke, representatives of the Spring Branch Independent School District responded:
"On Feb. 8, Memorial High School experienced a substantial disruption of the school environment due to social media posts which frightened many students and parents. (...) The District reported the information received to the FBI and is collaborating with the FBI on this matter."
The school's representative also indicated that further information could not be revealed due to the ongoing investigation, and the school's duty to protect the identity of its students.
HORRIFIC ATTACK ON MENTALLY DISABLED MAN
In a similar incident, a mentally disabled White man was kidnapped and brutalized by Chicago teens who filmed and live streamed the attack on social media.
In a 30-minute video, the 4 perpetrators can be seen shouting invective at the man who was tied up, his mouth covered, and cowered in a corner of a room.
"F*** Donald Trump. F*** white people."
The four filmed themselves kicking and punching the man, before cutting his forehead with a knife.
The teens identified as Jordan Hill, 18, Tesfaye Cooper, 18, Brittany Covington, 18, and Tanishia Covington, are facing felony charges.
In a related story, Eddie Johnson, the Superintendent of the Chicago Police, has revealed that there was more evidence contradicting Jussie Smollett's hate crime version.
Please fill in your e-mail so we can share with you our top stories!