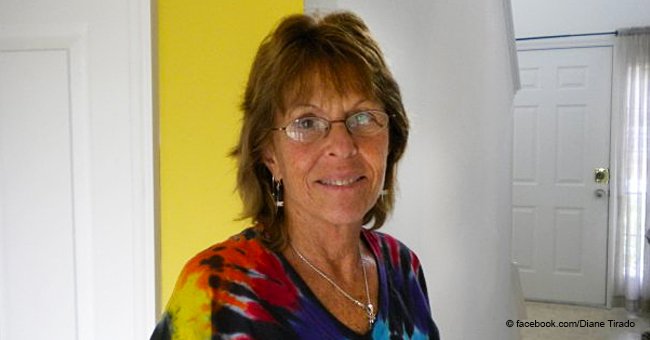 Florida Teacher Left Blunt Message for Students after She Was Allegedly Fired for Giving Them Zeros
A History teacher lost her job because she refused to give out free marks to students. The academic left her pupils a touching goodbye message revealing why she won't be teaching them anymore.
Students mostly shy away from assignments and exams. But this shouldn't stop any teacher from assessing the pupils and grading them accordingly.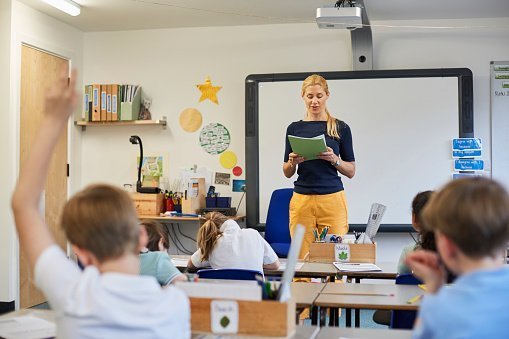 Teacher and students in a classroom | Photo: Getty Images
Diane Tirado shared a letter she left behind for her pupils detailing why she lost her job on Facebook. Diane was fired for giving zeros to scholars who refused to turn in their assignments.
The handwritten note on a whiteboard reads,
"Bye Kids, Mrs. Tirado, loves you and wishes you the best in life! I have been fired for refusing to give you a 50% for not handing anything in. ❤ Mrs. Tirado."
Tirado is a newbie in the teaching profession. Her most recent position was as an eighth-grade History teacher at a Port St. Lucie school called West Gate K-8 School.
Recently, the Pennsylvanian tutor gave her students a two-week project on Explorer notebook, but several of them refused to submit the assignment. This prompted Diane to award them zeros which she felt was appropriate. The school, however, disagreed and terminated its appointment with her for it.
West Gate has a "no zero policy" which asserts that the lowest possible grade teachers can award their students is 50, even when it's not deserved. Not being a believer of the rule, Tirado decided to defile the school's laws she found absurd.
The scorned tutor took to her social media to share her story with the hopes of creating awareness about such policies. In an interview with WPTV, Diane stated that if a student gets any mark in her class, then it was "earned." The teacher also said the termination letter she got from the school's principal had no specific reason stated on it since she is a recent hire who is still on probation.
Most people on Facebook reacted empathetically towards her cause and suggested that she sue the school just like another teacher who was recently fired for a controversial slavery lesson.
Diane's case is not the first of it's kind. A particular physics teacher, Lynden Dorval, also lost his job when he scored his pupils zero back in 2012. Dorval won a court case against the school even though it took him two years. It was also revealed that recently a gym teacher was fired for playing fortnight with his students.
Several Facebook users have taken to the comments section under Diane's post to show they share her beliefs with the hope that she triumphs. A St. Lucie spokeswoman says there is not one policy that prohibits teachers from giving a grade of zero when they truly deserve it.
Please fill in your e-mail so we can share with you our top stories!