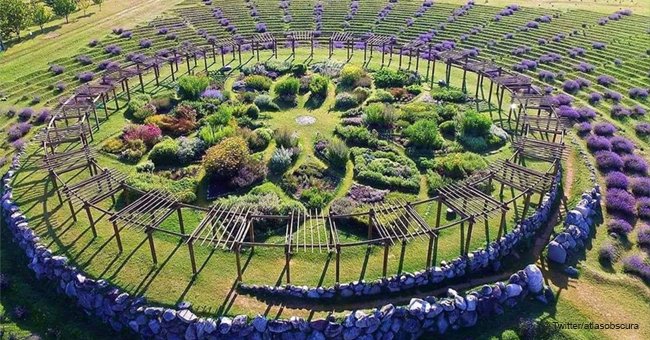 There's a Giant Lavender Labyrinth in Michigan and It's Absolutely Gorgeous

Barbara Bull is the owner of Cherry Point Farm and Market in Shelby, Michigan, and she created a big lavender labyrinth that has become very popular lately.
In the farm, the Bull family offer different things, including cherries, apples, peaches, asparagus, and raspberries from their own harvest, as well as pies, bread, jams, fudge, and more.
They started working with lavender in recent years, and it proved to be one of the best decisions to attract people to the farm. Barbara has been working on the lavender labyrinth since 2001 and, at the moment, it is large enough to be seen on Google Earth.
She got Conrad Heiderer's help, an architect, to create such a massive design. In its center, it has a beautiful herb garden that is worth the long walk, which is reportedly one-hour long.
However, Barbara claimed that walking into the center is only half of the journey as people has to walk out, too. The best time of the year to visit the labyrinth is in spring and summer when the flowers bloom.
One of the best aspects of the experience is that it is free and doesn't require reservations, so anybody could go whenever they want.
In the farm's official website, the Bulls pointed out that their creation is not a maze as people cannot get lost. They claim that when walked, the labyrinth gives people a sense of spiritual journey reflecting their own lives.
The Bulls define their labyrinth in this way: "Earth mounds and lavender plants define the path that spirals around a stone circle which is the center, or goal, of the labyrinth. An arbor towers above the stone circle and surrounds an herb garden."
They added: "Designed in accordance with the principles of sacred geometry, the 12-point vesica pattern defines 36 beds filled with dozens of herbal varieties."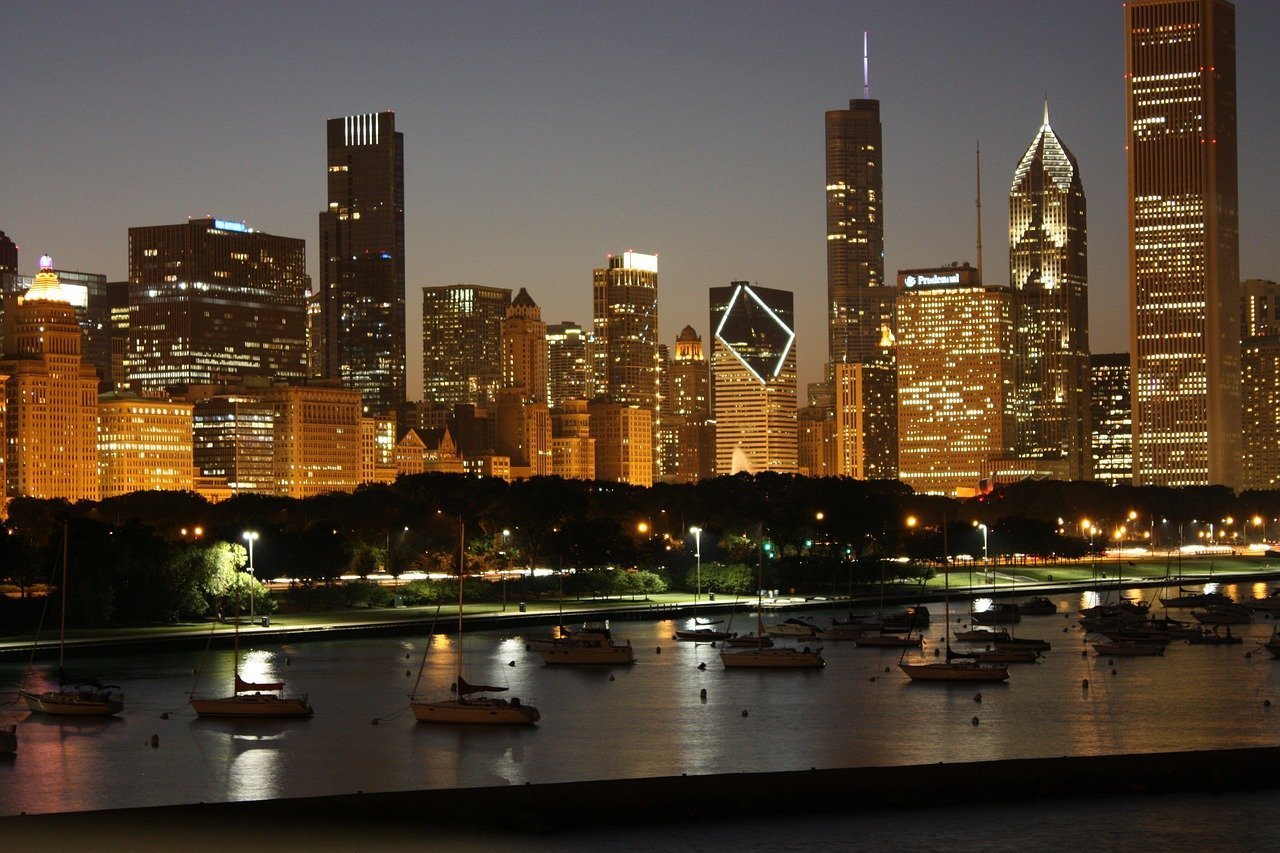 Chicago skyline | Source: Pixabay
The Cherry Point Farm and Market is only one of the things that people can do in Michigan. Of course, the most popular city in that state is Chicago, not only for its history but also for its skyline.
One of the best places to go and just sit and relax with such amazing view is a couple of miles along the north shore of Lake Michigan. Once it gets dark, the experience is even more overwhelming.
Please fill in your e-mail so we can share with you our top stories!