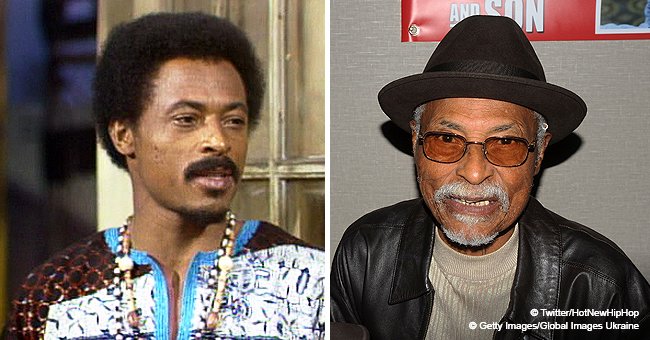 Remember Nathaniel Taylor Who Played Rollo in 'Sanford & Son'? He Has Died at 80

Nathaniel Taylor, who played Rollo in "Sanford & Son," has passed away at the age of 80. He was one of the last living actors in the sitcom show before his death.
Nathaniel Taylor will always be remembered for the stellar way he played Rollo Lawson during the 1970s sitcom "Sanford & Son." The actor passed away last Wednesday at the Ronald Reagan UCLA Medical Center in LA after suffering from a heart attack. His son Kaedi Taylor confirmed this news last Saturday. He was 80-years-old.
Taylor's character Rollo was the sidekick of Lamont Sanford, played by actor Demond Wilson. In the show, he didn't have the approval of Fred Sanford, who thought Rollo was a bad influence on Lamont because of his stint in jail. Nonetheless, the good-hearted Rollo, who always dressed up in colorful suits and hats, would call Fred "Pops."
While he did have a couple of other shows and movies, even opening a performing arts studio for young actors after his stint on the hit TV show, his son said that he never got tired of people recognizing him as Rollo. In fact, it was one of the legacies he's proud to have been a part of.
"It was a time and an era — just to be on TV as a black man, it was an honor. It was an honor for people to remember him."
Before his death, it was reported that he was only one out of the five living cast members of the 70s sitcom.
During a previous interview, Nathaniel shared that he was never interested in being an actor at first, but when the opportunity was presented to him, he took it and eventually, it turned out to be one of the best decisions of his life.
After his retirement, Taylor has lived a quiet life, teaching, mentoring, and directing young actors in the local theater that he first came from. He also put great importance on taking care of his family, which became his top priority.
May he Rest In Peace.
Please fill in your e-mail so we can share with you our top stories!