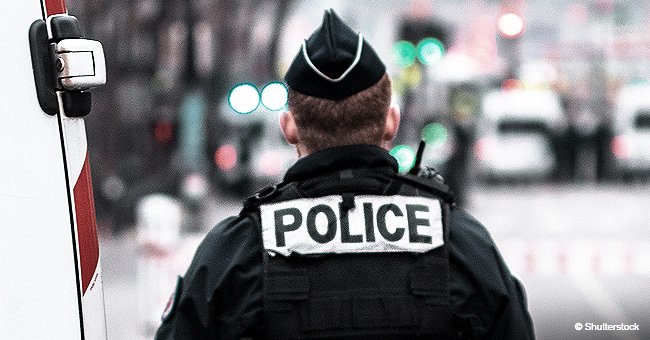 'Bye, Felicia!' Detroit Cop Fired after Mocking Black Woman Walking Home in Frigid Temperature

A Detroit cop was fired after mocking a woman who had to walk home in freezing temperature after her car was impounded. His partner is facing a disciplinary hearing to determine his sanction as well.
The Detroit police officer, who was caught saying racially insensitive comments on Snapchat about the woman whose car was impounded, has been fired according to Chief of Police James Craig. On Wednesday, 24 allegations were made against Officer Gary Steele, 11 of which were sustained.
In a statement released by Officer Craig, he said:
"Former police officer Steele has lost the trust of those he served. The family certainly had some concerns about what they would have to pay to get their vehicle out. The city paid for those fees because we believe the way that young lady was treated was inappropriate. I spoke directly to the mother, apologized and advised her that we would be releasing that vehicle."
His 11 allegations fell into three categories: the social media post, the false statements made during investigation interviews, and the improper characterization of a community member.
The former officer, who was with his partner that night, posted Snapchat videos mocking a female motorist who had to walk home after she was stopped for an expired registration, causing her car to be impounded. Like Steele, his partner was also suspended and faces a disciplinary hearing next week.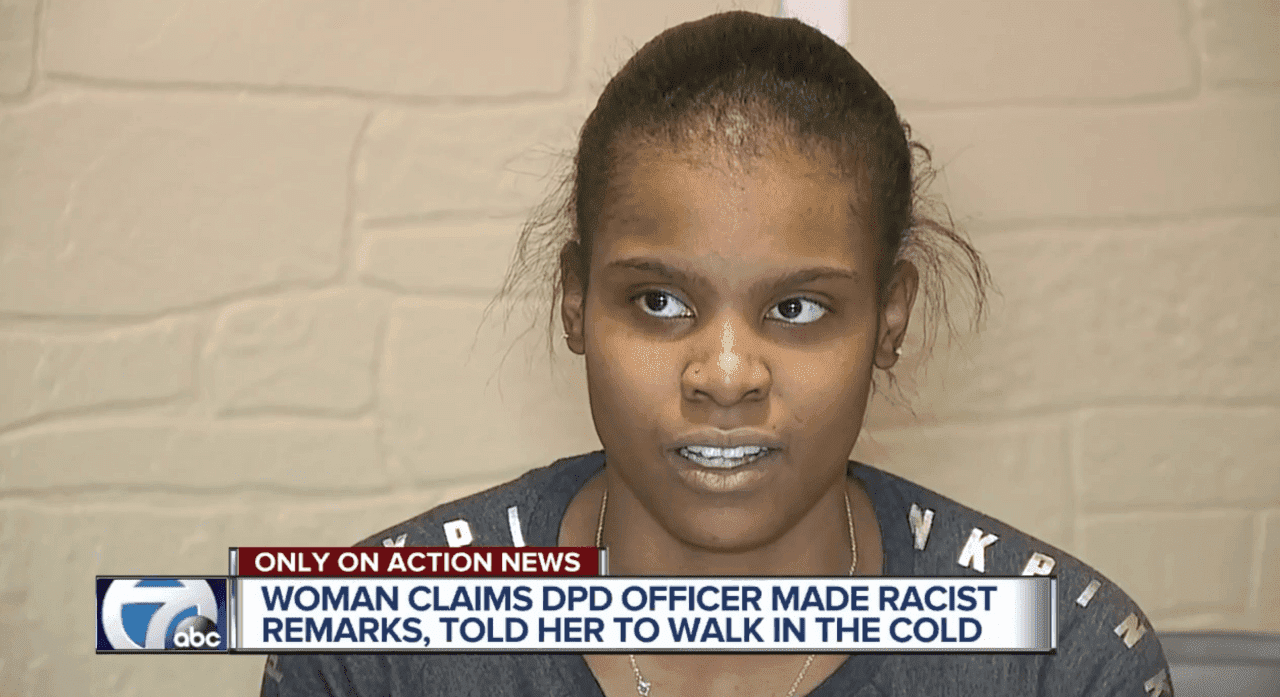 Ariel Moore during an interview | Source: Yahoo! News/Screenshot by WXYZ
The officers were on a routine traffic stop when they ended up shaming a Black woman on Snapchat. 23-year-old Ariel Moore was pulled over by the officers because of an expired registration, which they ended up having towed. As she exited the vehicle, she was offered a ride home by the officers which she politely declined.
When she decided to walk, Police Chief Craig said that this is the part they deemed "racially insensitive." The Snapchat he posted saw Ariel walking away from the officers on a snow-covered street. The officers then started talking about the scene, calling it "priceless" and a "walk of shame." They then proceeded to say comments like "in the cold," and "Bye, Felicia."
What's even worse, is that the stickers they decided to place on the Snapchat video read "What black girl magic looks like" and "celebrating Black History Month."
Angered, Ariel's mother, Monique Mobley, said that she's shocked her daughter had to go through that, as they demeaned her for no reason.
"I've never had this happen to me in my life. I'm kind of shocked. I don't really know how to feel right now. I'm still trying to take it in. What they put on there, that's racist. They're demeaning my child for no reason."
Now that further investigations have been made, Steele is no longer a member of the Detroit Police, as the department says that what he did does not reflect the values they uphold. It is the complete opposite, which led them to fire him. His partner may suffer the same fate, depending on the result of his upcoming discipline hearing.
Please fill in your e-mail so we can share with you our top stories!