Billy Porter Breaks Silence on Why He Preferred to Wear Gown Instead of Tuxedo to the Oscars
Billy Porter turned heads with his tuxedo-gown worn at the Oscars last weekend. In an interview, he spoke about his feelings going into the daring move. 
Porter shocked on the red carpet with an ensemble that began as a tuxedo at his top and opened up at his waist into a full dress. The black velvet hybrid was as bold as it gets in the fashion world. 
The move received both praise and the inevitable backlash that comes with a challenge to masculinity. In other words, it sparked a conversation, just as the 49-year-old actor intended.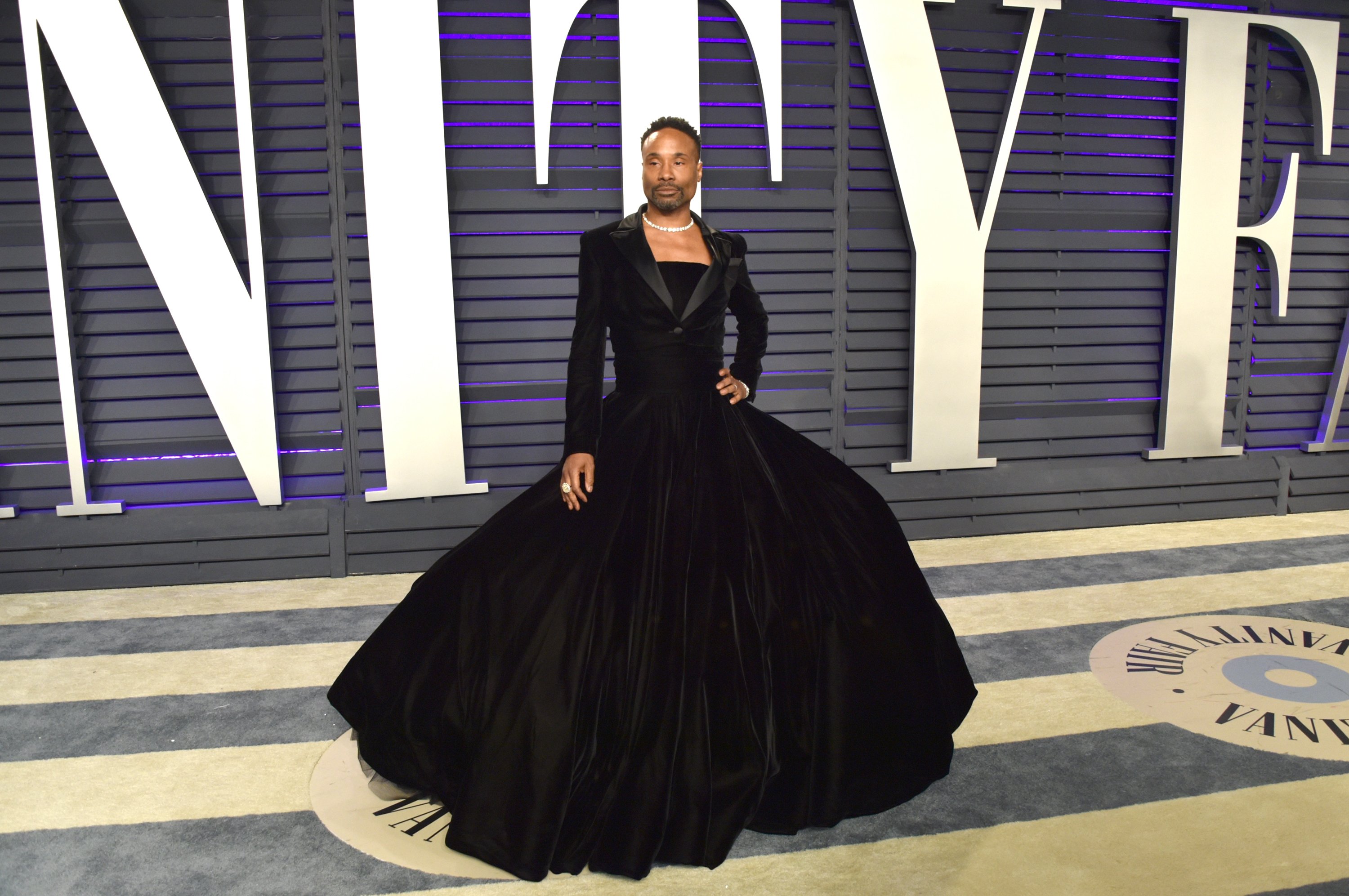 Speaking to The Associated Press, he explained: 
"We have to teach people how to treat us, we have to teach people how to love us, we have to teach people how to respect us, and the only way we do that is to respect ourselves."
With his new role in the FX show "Pose," Porter has had more opportunities to share his true self with others. The gay stage performer and singer is not holding back. 
Using the buzz from the Randi Rahm creation, Porter went into his views on toxic masculinity. 
He said: 
"It goes all the way back to the earliest of emasculations, which is slavery, so the only way to sort of overcome that is to be the strongest and the most masculine and the most powerful and now, what has become toxic. And I don't think it's just black people. I think it's men in general. Every ethnicity has their version of it."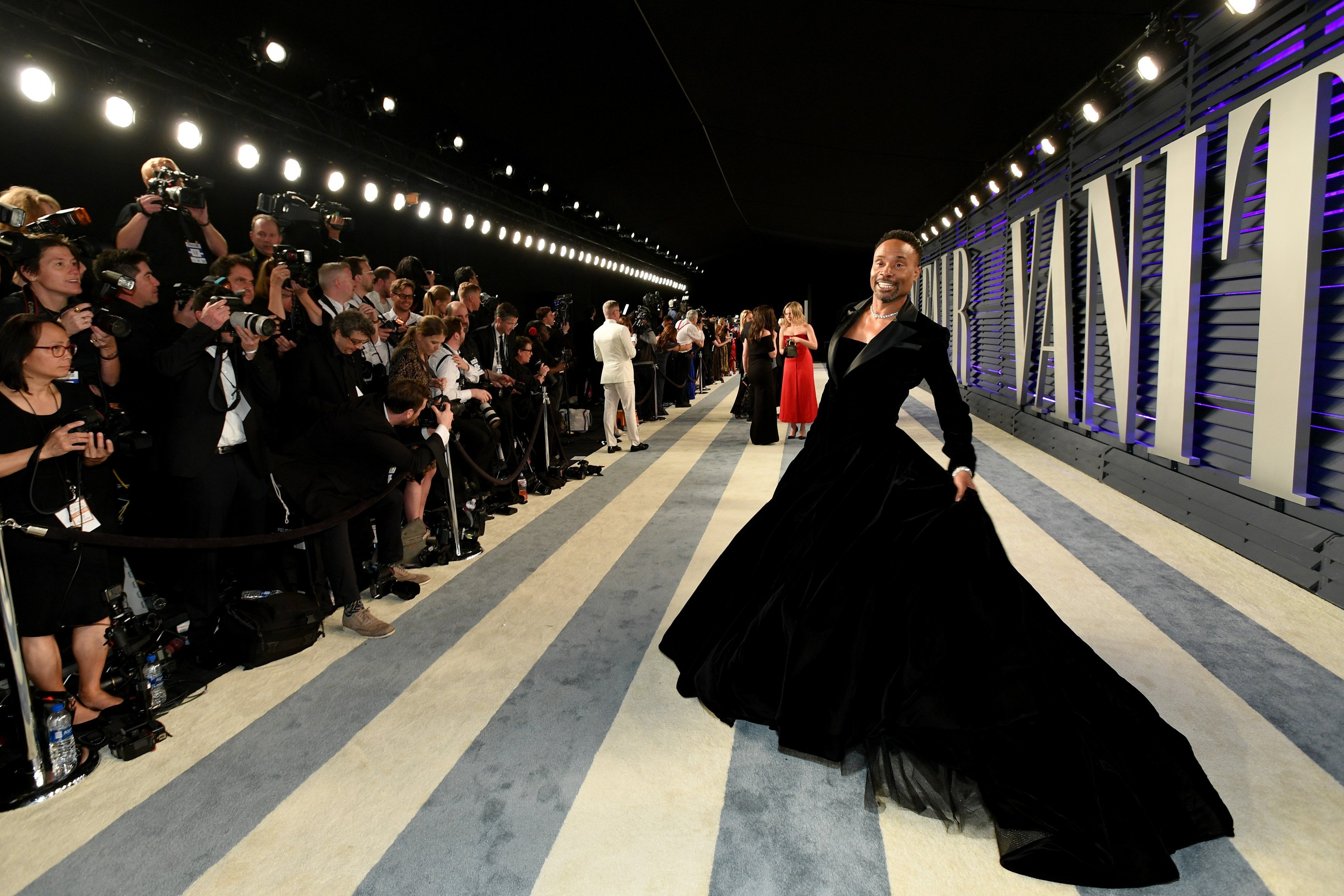 As for the negative comments, Porter insists that they are "not [his] business." He stated that he is "inside of [his] authenticity" and that it's not about outsiders. 
Simply put, Porter said he doesn't "understand why my putting on a dress causes this much strife in [others'] life."
In a separate interview with Vogue, Porter opened up about his plans for the future. He said, "My goal is to be a walking piece of political art every time I show up. To challenge expectation." 
He added: 
"This industry masquerades itself as inclusive, but actors are afraid to play, because if they show up as something outside of the status quo, they might be received as feminine, and, as a result, they won't get that masculine job, that superhero job. And that's the truth. I've been confronted with that."
When you come to the Oscars, you must dress up. Thanks @CSiriano for creating this custom couture masterpiece. @OscarHeymanBros you have outdone yourselves with your iconic jewels. Style by @sammyratelle Grooming by Anna Bernabe. @TheAcademy #AcademyAwards2019 #oscars #oscars2019 pic.twitter.com/IpTG2OK20x

— Billy Porter (@theebillyporter) February 24, 2019
Porter revealed that he "always wanted to wear a ball gown." With the current climate of change, he finally took the plunge. Yet he wanted to be "a man in a dress" and not a drag queen.
Porter, who says he felt "alive" and "free" during the first fitting, was also realistic about the critics. 
He concluded: 
"People are going to be really uncomfortable with my black [expletive] in a ball gown—but it's not anybody's business but mine."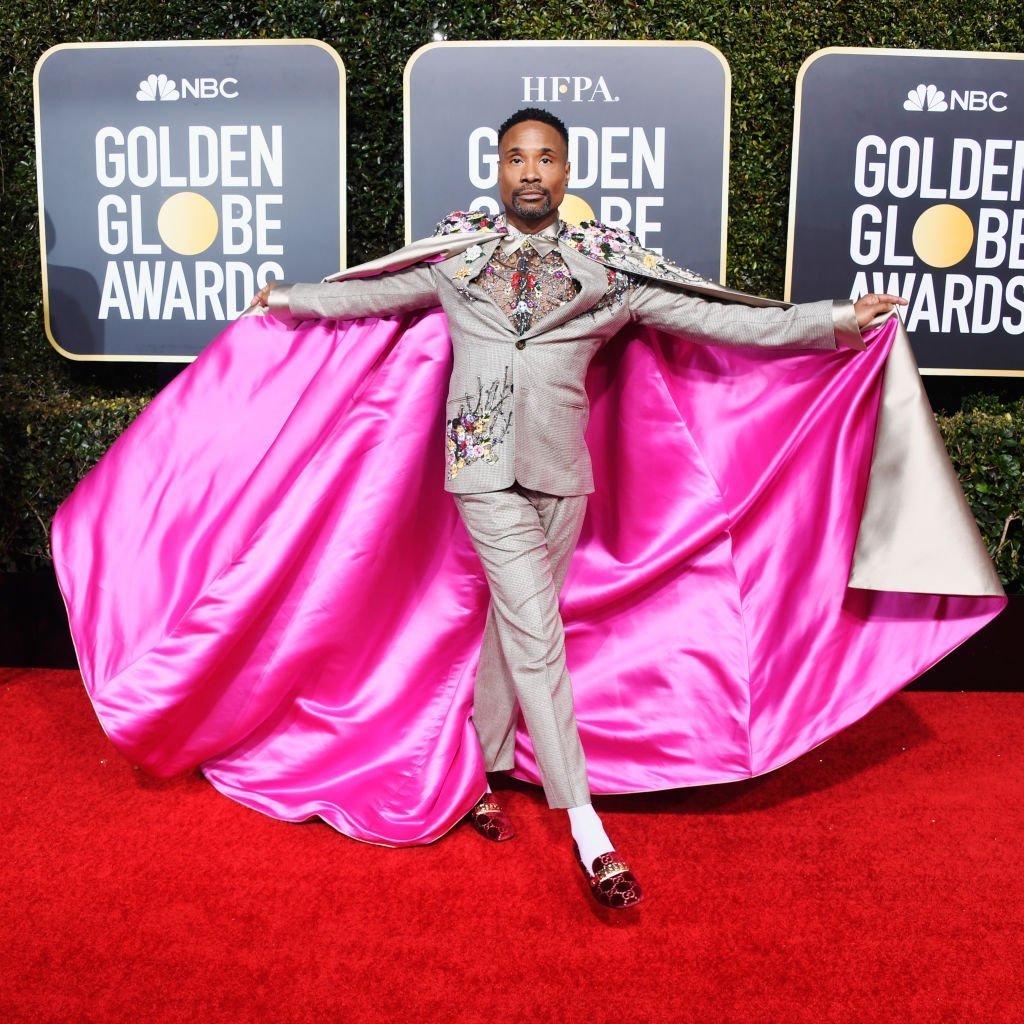 This is the second time for the year that Porter has perhaps been as extravagant on the red carpet. During the golden globes in January, he wore a pink cape behind a grey suit. 
The tuxedo also featured flowered embroidery at its shoulder and the waist. But it was the large pink and grey cape that stole the show at the star-studded event.