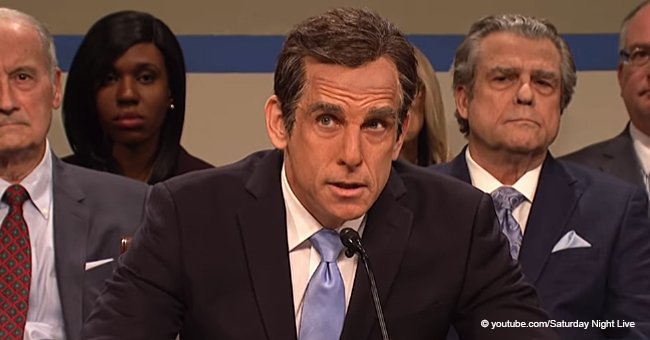 'Saturday Night Live' Mocks Michael Cohen's Hearing in New Parody

This weekend's Saturday Night Live show made a caricature of Michael Cohen's February 27 testimony to the Congressional Oversight Committee with Ben Stiller taking a front row seat for the ride.
The show portrayed Ben Stiller as the former lawyer of Donald Trump; Michael Cohen.
Ben Stiller (Michael Cohen) is welcomed as a witness by Elijah Cummings played by Kenan Thompson; he said:
"Now, for any other president, this hearing would be the most damning and humiliating of their lives. But for Trump, it's just Wednesday, so please welcome our witness, Michael Cohen."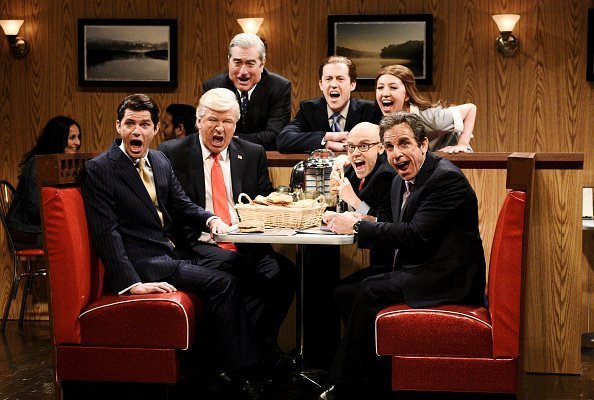 Ben Stiller as Michael Cohen and other SNL cast | Photo: Getty Images
Michael Cohen(Ben Stiller) said:
"I know I was wrong and I know it is because I got caught. For too many years I was loyal to a man when I should not have been."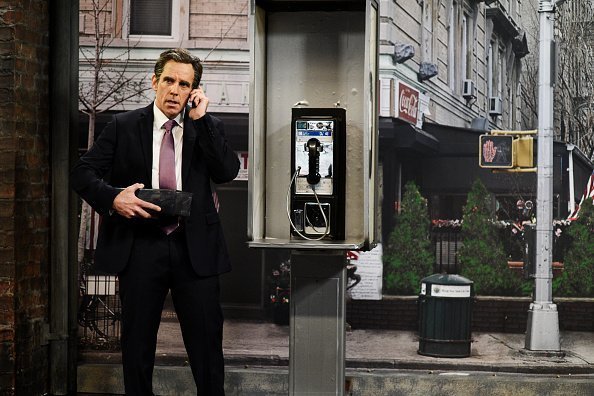 Ben Stiller as Attorney Michael Cohen during 'Michael Cohen Wiretap Cold Open' | Photo: Getty Images
He went on to take a subtle shade at the Keeping Up With The Kardashian star, Khloe when he said,
"Now I know how Khloe Kardashian feels."
The supposed Cohen ended his opening statement by reciting Torn by Natalie Imbruglia. Bill Hader who plays the role of Congressman Jim Jordan a chronic Trump supporter is welcomed to the floor by Cummings.
Jordan's outrage towards Cohen led to several Democrats being more patient with lawyer apparently so he could continue shooting himself in the foot. The program continued with an awkward lesson on racism from Mark Meadows to the other congressmen.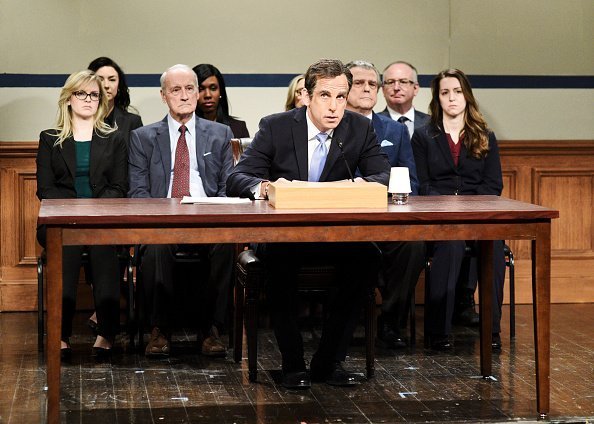 Ben Stiller as Michael Cohen during the 'Michael Cohen Hearing' Cold Open on Saturday, March 2, 2019 | Photo: Getty Images
Cohen ends the charade on a remorseful note; he admits:
"Maybe I'm not a good person. Maybe I'm a liar. Maybe I'm a fool. Maybe I've ruined hundreds of peoples' lives...and live from New York; it's Saturday Night."
That was not the last of it, later on, Weekend Update took a particular aim at the lawyer(Michael Cohen). The buzz behind all this is coming from the actual testimony of Donald Trump's former lawyer, Michael Cohen's hearing on Wednesday.
Saturday Night Live is not the only one reacting to this; some Hollywood stars have voiced their take on this via social media. Alec Baldwin, who actively follows politics was one of the first to comment. He wrote:
"I don't know if Michael Cohen is truthful, but if he is, he should get the Congressional Medal of Honor for finally….finally...moving us toward the end of this nightmare."
Some other celebrities also joined in. George Takei posted a picture of himself holding a large bowl of popcorn with the caption:
"Who's watching the Michael Cohen testimony?"
Time would unfold the consequences of the testimony.
Please fill in your e-mail so we can share with you our top stories!