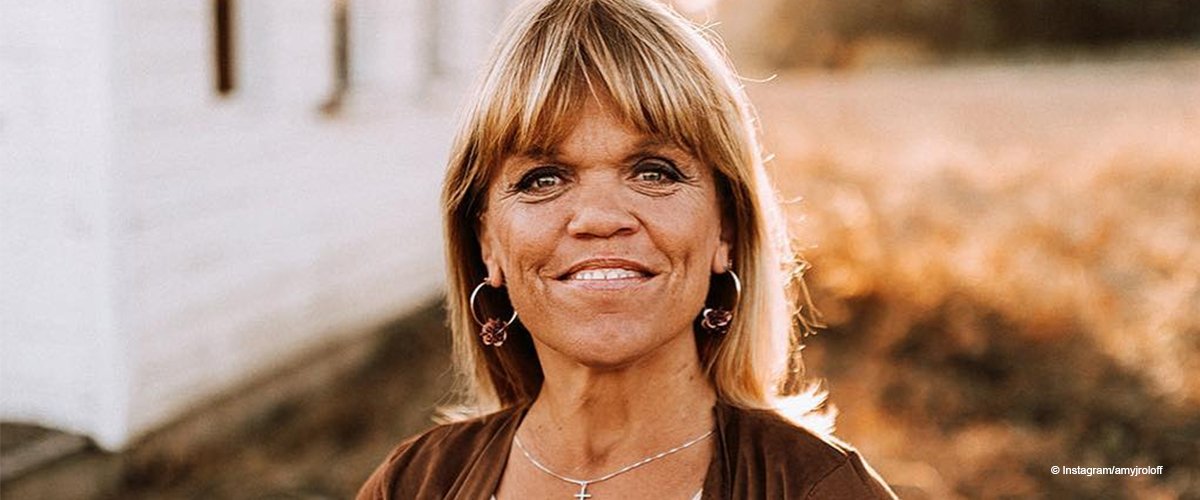 Amy Roloff Shares a Pic of Her 'Favorite Grandson' and Fans Flood Post with Comments

Amy Roloff seems to enjoy grandma duties and she's letting the whole world know. The buzzing grandma shared pictures of her and grandson on Facebook and got loads of comments.
The "Little People, Big World" reality show star is enjoying her time with her grandson, Jackson; she shared an adorable picture of herself and baby Jackson on her Facebook Page and the reactions she got were enormous.
In the picture, Amy was wearing a blue dress, while Jackson wore a navy blue Tshirt. The two wore adorable smiles and looked sweet.
Baby Jackson is the newest member of the reality show which depicts the happenings in the Roloff family. His mother, Tori, is delighted with Amy's grandma role as it gives her the chance to do other chores. Baby Jackson, who recently turned three months is all set up for fame, as everyone can't get enough of his cuteness.
The comments on the picture showed that people shared their admiration for him and shared in Amy's happiness.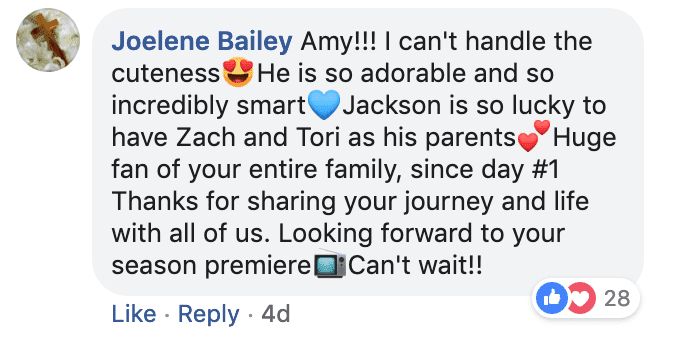 Facebook/Amy Roloff

Facebook/Amy Roloff

Facebook/Amy Roloff

Facebook/Amy Roloff

Facebook/Amy Roloff
Amy and Matt Roloff recently got divorced after close to 30 years of marriage, yet they remain in good terms and the arrival of Jackson has served as a boost to their relationship. Matt is also excited about Jackson, and can't seem to get enough of him either.
He shared a Snapchat picture of himself and Jackson on Instagram, feeling like the luckiest Grandpa in the world because he sees his grandson almost every day. He also appreciated his son and daughter-in-law for letting Jackson spend time with members of his extended family.
If Amy's excitement should serve as an indication, then Audrey and Jeremy Roloff are in for a swell time as they expect their daughter in April.
Amy is relishing her time as a grandmother, but one of her recent pictures with Baby Jackson has caused her to receive a backlash from many. Amy posted a photo on Instagram of her and Baby Jackson riding in a tractor in the family farm, but many felt that such an action was unsafe and condemned her for it.
The picture showed that Baby Jackson had no seatbelt on and this added steam to the furor it generated. Though Amy has not responded to the negative comments, her fans came to her defense and said there is no need to use car seats on farm equipment as it was not a highway.
Others said Amy loved her grandson and wouldn't do anything to hurt him, telling people to calm down and not be too critical.
Please fill in your e-mail so we can share with you our top stories!