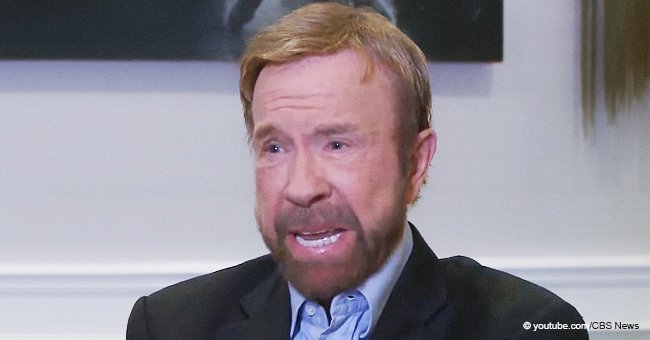 Chuck Norris Gave up Film Career to Take Care of Wife Allegedly 'Poisoned' by MRI Scan

The American legendary action movie actor, Chuck Norris, who has been off the entertainment scene for a long time finally opened up about his MIA status.
Norris is a 90's action movie actor who dominated the American movie scene with his on-screen heroic deeds coupled with his martial art skills. He featured mostly in movies as either a military man or an ex-military man.
During the '90s, Chuck showed great expertise in several movies such as "Missing In Action," "The Delta Force," and television series, "Walker, Texas Ranger," among others. Asides being on-screen, he is a martial arts expert and owns "Chun Kuk Do," a school of martial art. Before venturing into acting, Norris served in the United States Airforce which explains his genre of acting.
The "Missing In Action" star has however been off the acting scene as a result of his wife's health complications. He decided to stay off limelight to give full attention to his ailing partner.
Chuck's wife, Gena, in 2013 developed some health issues which required her getting an MRI scan due to speculations of arthritis. It was revealed that the MRI had an adverse effect on her.
Gena became really ill as she suffered kidney and brain dysfunction as well as a breathing problem. Her ailment was allegedly caused by gadolinium, a metal that was used during her MRI scan, which made her contract gadolinium disposition disease.
Eventually, she was able to pull through. Following her ordeal, she and her husband have taken it upon themselves to carry out an awareness about the dangers of the MRI.
Chuck Norris proved that his great act of chivalry isn't limited to acting but also extends to real life situations as he was there for his wife when she needed him the most.
Please fill in your e-mail so we can share with you our top stories!